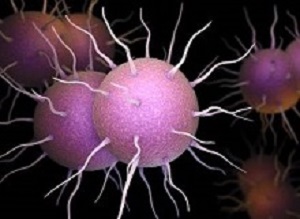 A new guideline on the management of gonorrhoea has been issued by the British Association for Sexual Health and HIV, says a MDmagazine report. The 2019 guideline introduced changes made to the 2011 guideline including: removing the recommendation for dual therapy with azithromycin, increasing the dose of ceftriaxone, recommending the use of ciprofloxacin in certain cases, and adding extra-genital testing in cases of known or suspected antimicrobial resistance.
"These new guidelines set out the latest evidence-based recommendations for the management and treatment of gonorrh0ea," said Dr Olwen Williams, president of the British Association for Sexual Health and HIV (BASHH).
Olwen added that updating the guidelines has been a "major priority for BASHH in recent months" due to the concerning spread of antibiotic-resistant strains of gonorrhoea (GC).
There has been a growing awareness across Europe of antibiotic-resistant strains of gonorrhoea. In September 2018, the European Centre for Disease Prevention and Control released data showing that strains of Neisseria gonorrhoea resistant to azithromycin were found in samples from a growing number of countries in the EU/European Economic Area. Additionally, the first UK cases of ceftriaxone- and azithromycin-resistant gonorrhoea were reported in early 2019 by Public Health England.
Given the rise of resistance to azithromycin, the 2019 guideline no longer recommends its use in dual therapy for gonorrhoea. Instead, the recommended first line treatment is now monotherapy with ceftriaxone 1 g, an increase from the previously recommended dose of 500 mg. The guideline notes that though the lower dose of ceftriaxone would be sufficient to treat a majority of strains found the UK, data show that the 1 g dose would be "more effective" against strains with lower susceptibility.
With the aim of delaying resistance to ceftriaxone, the guideline recommends the use of ciprofloxacin when testing shows susceptibility at all sites of infection. Additionally, the guideline notes that ciprofloxacin should not be used in patients who have experienced previous serious side effects from a fluoroquinolone or quinolone antibiotic.
The guideline also recommends extra-genital testing for patients with known or suspected antimicrobial resistance.
Dr Suneeta Soni, consultant in sexual health and HIV and co-author of BASHH GC guidelines, is quoted in the report as saying that the guideline strongly emphasizes culturing all patients with suspected or confirmed gonorrhoea, "not only for surveillance purposes but also so that highly drug-resistant strains can be identified early."
"The guidelines also recommend test of cure in ALL individuals with gonorrhoea which significantly adds to current clinic workloads," added Soni.
Due to a recent spending review in the UK which led to budget cuts, Soni said implementing the culturing and test of cure recommendations will present a challenge to clinicians.
"We hope that this new guidance will further strengthen antimicrobial stewardship initiatives and reduce the risk of onward transmission of the infection. We urge all health care professionals involved in the management of gonorrhoea to implement these new guidelines as quickly and thoroughly as possible," added Williams.
[link url="https://www.mdmag.com/medical-news/uk-gonorrhea-guideline-guards-antibiotic-resistance"]MDmagazine report[/link]
[link url="https://www.bashhguidelines.org/media/1208/gc-2019.pdf"]Guideline[/link]