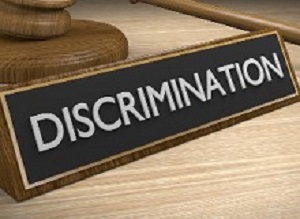 DRC doctors trying to get intern posts in SA say that they are being discriminated against in favour of local doctors.
We wish to inform you of our situation as regards placement as medical interns by the National Department of Health. We are 60 medical doctors – refugees from the Democratic Republic of Congo (DRC). We have followed all the steps established by the Health Professionals Council of SA (HPCSA) for us to be registered here in South Africa as medical doctors.
Some of the steps are: 1. To translate our degrees from French to English. 2. To write the English test, called IELTS from the British Council. 3. To authenticate our degrees from US where there is one institution which deals on behalf of the HPCSA for verification of degrees. 4.To sit the Board Examination which is organised by HPCSA twice a year, in April and in October.
We were successful in the December 2016 Examination for Foreign Qualified Medical Practitioners conducted by the Medical and Dental Professions Board of HPCSA in the University of Kwazulu-Natal. We are now eligible to register as Medical Interns in terms of Regulation 2(1) of Government notice n:R.101 of 06 February 2009.
Since 2016 the National Department of Health has created a new system on line Application called ICSP, Intern Community Service Programme. We applied on the above system for the first time in the mid-year cycle in May 2017. Unfortunately, we were unsuccessful because of a shortage of posts, since the guideline which is applicable for placement of Medical Interns stipulates that citizens first.
After that we received a message from the ICSP team, encouraging us to re-apply for the annual cycle 2017/2018. According to them the annual cycle 2017/2018 will have enough posts for all candidates who are seeking for Medical Internship. The annual cycle was opened for application on Monday 14 August, 2017 and was closed on Monday 11 September, 2017. We as well applied on the above cycle; unfortunately, we didn't receive any posts. We feel like we are forgotten.
The National Department of Health held on 9 November 2017 a meeting which was hosted by the department, with provincial coordinators and stakeholders, as regards the second round. When this was opened, again we didn't receive any posts. The same song was, citizens first.
Our question is why did the HPCSA organise the board examination if they knew that they didn't have enough posts for foreign doctors? We approached the HPCSA and SAMA so that they can talk for us to the National Department of Health but they didn't respond us.
So now we don't have somebody to talk for us and we don't have enough money to hire a private lawyer. We are within our rights, we are not begging for jobs because we completed all the requirement from HPCSA, so that we could be register as medical interns in the public sector.
This is really a case of discrimination. Because we are not citizens that is why the NDOH doesn't respect our rights.
TEAM LEADER OF REFUGEE DOCTORS. (via email – name withheld)