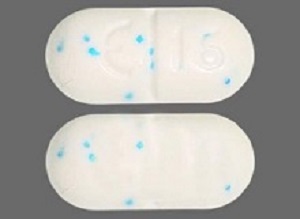 An inexpensive weight-loss drug approved 60 years ago for only short-term use also may be safe and effective for longer-term treatment, according to a study conducted by researchers at Wake Forest Baptist Health and the Patient Outcomes Research to Advance Learning (PORTAL) network. The drug, phentermine, is currently US Food and Drug Administration (FDA)-approved for use of up to three months.
"Although diet and exercise are critical components of any weight-loss programme, up to half of patients don't have long-term success with lifestyle changes alone," said first author Dr Kristina H Lewis, assistant professor of epidemiology and prevention, at Wake Forest Baptist. "In those cases, medications or surgery can help. Generic phentermine is an effective and affordable option, but now that we view obesity as a chronic disease, it's important to have medications that can be used indefinitely. Most new weight-loss drugs are approved for long-term use, but unfortunately the newer drugs can be expensive if they are not covered by insurance."
Lewis and her team analysed data from the electronic health records of 13,972 adults who were prescribed phentermine for short-term use versus longer-term use of a year or more. The researchers compared weight loss and changes in blood pressure for up to two years, and the risk of heart attack, stroke or death for up to three years, according to a patient's duration of medication use.
The study found that people who stayed on phentermine longer experienced greater weight loss than those who took the drug for three months or less, and longer-term use was not associated with increases in blood pressure or increased risk of heart attack, stroke or death.
"In general, the longer patients were on the medicine the more weight loss they had," Lewis said. "Not surprisingly, when patients stopped taking the medicine weight regain was common."
However, Lewis cautioned that phentermine is a stimulant and should not be used in people with a history of heart disease, stroke or uncontrolled high blood pressure. But for those with low cardiac risk, normal blood pressure or high blood pressure that is well treated, it could be a good and affordable option, she said.
"For patients who respond to and tolerate it, phentermine may be a safe and affordable way to achieve greater and longer lasting weight loss, but we need clinical trials to provide more certainty," Lewis said. "At the moment, there is no change to the FDA labelling so doctors should use caution with the decision about prescribing it longer-term."
The study did not examine the most effective dose of the drug or potential side effects such as anxiety or insomnia. In addition, the people in the study did not have evidence of pre-existing heart disease and most were young or middle-aged women.
Abstract
Objective: The aim of this work was to study weight loss and risk of cardiovascular disease (CVD) or death associated with longer‐term phentermine use.
Methods: Using electronic health record data, 13,972 adults were identified with a first phentermine fill in 2010 to 2015, creating exposure categories according to a patient's duration of use (referent: ≤ 3 months). Multivariable linear models were used to compare percent weight loss across categories at 6, 12, and 24 months, and Cox proportional hazards models were used to compare risk of composite CVD or death, up to 3 years after starting phentermine.
Results: The cohort was 84% female and 45% white, with a mean (SD) baseline age 43.5 (10.7) years and BMI of 37.8 (7.2) kg/m2. In multivariable models, longer‐term users of phentermine experienced more weight loss; patients using continuously for > 12 months lost 7.4% more than the referent group at 24 months (P < 0.001). The composite CVD or death outcome was rare (0.3%, 41 events), with no significant difference in hazard ratios between groups.
Conclusions: Greater weight loss without increased risk of incident CVD or death was observed in patients using phentermine monotherapy for longer than 3 months. Despite the limitations of the observational design, this study supports the effectiveness and safety of longer‐term phentermine use for low‐risk individuals.
Authors
Kristina H Lewis, Heidi Fischer, Jamy Ard, Lee Barton, Daniel H Bessesen, Matthew F Daley, Jay Desai, Stephanie L Fitzpatrick, Michael Horberg, Corinna Koebnick, Caryn Oshiro, Ayae Yamamoto, Deborah R Young, David E Arterburn
[link url="https://newsroom.wakehealth.edu/News-Releases/2019/03/Generic-WeightLoss-Drug-May-Be-Safe-and-Effective-for-Longterm-Treatment"]Wake Forest Baptist Medical Centre material[/link]
[link url="https://onlinelibrary.wiley.com/doi/full/10.1002/oby.22430"]Obesity abstract[/link]