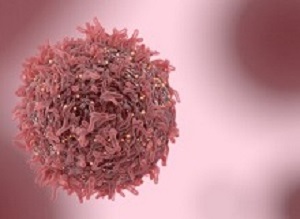 A one-two combo punch using two currently available drugs could be an effective treatment for the majority of lung cancers, a study by scientists at the University of Texas Southwestern's Simmons Cancer Centre shows.
Researchers found that a combination of drugs – one targeting epidermal growth factor receptor (EGFR) and one targeting tumor necrosis factor (TNF) – effectively blocks the cancer from using TNF as an escape route. Using a mouse model, the researchers showed that when TNF is also blocked, the cancer becomes sensitive to EGFR treatment.
"There has been a tremendous effort over the past several years to block EGFR as a treatment for lung cancer, but this therapy only works in a small subset of patients. The cancer fights back with a bypass pathway," said senior author Dr Amyn Habib with the Harold C Simmons Comprehensive Cancer Centre at UT Southwestern and a staff physician at the Dallas Veterans Affairs Medical Centre.
"Blocking both of these proteins could be a treatment that is beneficial for the majority of lung cancer patients," said Habib, associate professor of neurology and neurotherapeutics with UT Southwestern's Peter O'Donnell Jr Brain Institute.
Lung cancer is the most common cause of cancer deaths in the US for both men and women, according to the National Cancer Institute and in 2017, lung cancer caused 26% of all cancer deaths. Non-small cell lung cancer (NSCLC), the type of lung cancer for which the EGFR/TNF inhibitor combination would be effective, comprises approximately 85% of all lung cancers.
The latest findings build on previous work by Habib's lab showing that the same combination of drugs was successful in a mouse model of glioblastoma, a deadly type of brain cancer.
Researchers are now planning a phase 2 clinical trial of the two-drug strategy, and because the two drugs are already FDA-approved, they hope to be able to launch the trial within a year, said oncologist Dr David Gerber with the Simmons Cancer Centre, who will lead the trial. The clinical trial being planned will test the treatment in both lung cancer patients and those with glioblastomas.
"If this strategy is effective, then it might be broadly applicable not only against lung cancer but also against other cancers that express EGFR, which include brain, colon, and head and neck cancers," said Gerber, associate professor of internal medicine and clinical sciences.
Another advantage of the anti-EGFR/TNF strategy is that the drugs are well-tolerated.
Both the EGFR inhibitors and TNF inhibitors fall into the category of targeted drugs, meaning they affect specific molecules within cancer cells, and therefore have fewer side effects. Traditional chemotherapy drugs, on the other hand, have broad effects, killing cells in both cancer and healthy tissue, and leading to many unpleasant side effects.
Until now, EGFR inhibitors have only been effective at treating the 10% to 15% of non-small cell lung cancers that have a variant of EGFR, but the two-drug combo could potentially work for all non-small cell lung cancers, explained Dr John Minna, director of the Hamon Centre for Therapeutic Oncology Research and professor of internal medicine and pharmacology.
"This finding has the possibility of dramatically altering how we treat lung cancer," said Minna, who holds the Sarah M and Charles E Seay distinguished chair in cancer research and the Max L Thomas distinguished chair in molecular pulmonary oncology at UT Southwestern, which is recognising its 75th-year anniversary in 2018.
Abstract
Although aberrant Epidermal Growth Factor Receptor (EGFR) signaling is widespread in cancer, EGFR inhibition is effective only in a subset of NSCLC (non-small cell lung cancer) with EGFR activating mutations. A majority of NSCLCs express EGFR wild type (EGFRwt) and do not respond to EGFR inhibition. Tumor necrosis factor (TNF) is a major mediator of inflammation-induced cancer. We find that a rapid increase in TNF level is a universal adaptive response to EGFR inhibition in NSCLC regardless of EGFR status. EGFR signaling actively suppresses TNF mRNA levels by inducing expression of miR-21 resulting in decreased TNF mRNA stability. Conversely, EGFR inhibition results in loss of miR-21 and increased TNF mRNA stability. In addition, TNF-induced NF-kB activation leads to increased TNF transcription in a feedforward loop. Inhibition of TNF signaling renders EGFRwt expressing NSCLC cell lines and an EGFRwt Patient-Derived Xenograft (PDX) model highly sensitive to EGFR inhibition. In EGFR mutant oncogene-addicted cells, blocking TNF enhances the effectiveness of EGFR inhibition. EGFR plus TNF inhibition is also effective in NSCLC with acquired resistance to EGFR inhibition. We suggest concomitant EGFR and TNF inhibition as a new treatment approach that could be beneficial for a majority of lung cancer patients.
Authors
Ke Gong, Gao Guo, David E Gerber, Boning Gao, Michael Peyton, Chun Huang, John D Minna, Kimmo J Hatanpaa, Kemp Kernstine, Ling Cai, Yang Xie, Hong Zhu, Farjana Fattah, Shanrong Zhang, Masaya Takahashi, Bipasha Mukherjee, Sandeep Burma, Jonathan Dowell, Kathryn Dao, Vassiliki A Papadimitrakopoulou, Victor Olivas, Trever G Bivona, Dawen Zhao, Amyn A Habib
[link url="http://www.utsouthwestern.edu/newsroom/articles/year-2018/lung-cancer-habib.html"]UT Southwestern Medical Centre material[/link]
[link url="https://www.jci.org/articles/view/96148"]Journal of Clinical Investigation abstract[/link]