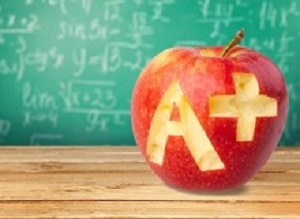 Medical and healthcare scientists performed well in this year's annual  National Research Foundation (NRF) awards.
The Research Excellence Award for Next Generation Researchers went to Natalie Benjamin-Damons, department of physiotherapy, University of the Witwatersrand, The Research Excellence Award for Early Career/Emerging Researchers, which recognises outstanding research excellence by current Thuthuka grant-holders, was received by Professor Tricia Naicker, discipline of pharmaceutical sciences at the University of KwaZulu-Natal, and Dr Mohlopheni Marakalala, a senior lecturer in the University of Cape Town health sciences faculty's pathology department.
A ratings went to UCT's Professor Keertan Dheda, department of medicine in the health sciences faculty and Professor Heather Zar, department of paediatrics and child health in the health sciences faculty. Also to Professor Glenda Gray, president of the SA Medical Research Council; Professor Robert Millar, of the department of physiology, faculty of health sciences, University of Pretoria; Professor Simon Schaaf, of the department of paediatrics and child health, faculty of medicine and health sciences, Stellenbosch University.
The NRF Awards celebrate leading researchers in their respective fields based on peer evaluation and according to international best practice. The work of these researchers is assessed for, among other things, their contribution to the field of study focusing on quality and impact. The awards are also aimed at inspiring and encouraging the continued culture of advancing South Africa's knowledge economy and technological innovativeness by rewarding those that make use of research for the advancement and betterment of humanity.
Dr Molapo Qhobela, CEO of the NRF, said: "The NRF awards recognise and celebrate the efforts of these outstanding women and men who, through their work, are advancing knowledge, transforming lives and inspiring a nation. These are the men and women whose work are helping transform South Africa into a knowledge intensive society where all derive equitable benefit from science and technology. They are crucial in achieving the NRF's commitment to advancing science for societal benefit."
The NRF Rating System, which is used to evaluate researchers, is a world respected benchmark based on peer reviews that assess the quality and impact of the work of researchers seeking an NRF rating. The annual NRF Awards, therefore, highlight and celebrate the work of those who, according to their peers, have distinguished themselves in their fields.
NRF Awards are two categories, ratings-based (A and P ratings) as well as special categories.
P-Ratings were awarded to four young and upcoming researchers (under 35 years of age) who have held a doctorate or equivalent qualification for less than five years at the time of application. These researchers are considered likely to become future international leaders in their respective fields, on the basis of exceptional potential demonstrated in research performance and output during doctoral and/or early post-doctoral careers.
A-rated researchers are those who have been recognised by their peers as leading international scholars in their respective fields, for the high quality and impact of recent research outputs. Acquiring an NRF rating generates considerable acknowledgement and respect for the individual researchers as well as their institutions.
[link url="http://www.nrf.ac.za/media-room/news/leading-south-african-researchers-recognised-2018-nrf-awards"]NRF material[/link]