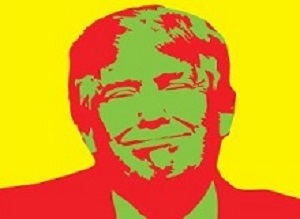 With three Democrats in their 70s vying to challenge the 73-year old Donal Trump, the oldest first-term president in US history, age's importance will be tested as never before.
ABC News reports that only a few years separate President Donald Trump, 73, from Vermont Senator Bernie Sanders, 77, and former vice president Joe Biden, 76. But as Trump mocks Biden for verbal missteps, suggesting age has slowed his Democratic rival, both Sanders and Biden have conspicuously showcased their physical activity during the campaign.
Cameras have captured a third top Democratic contender, 70-year-old Senator Elizabeth Warren of Massachusetts, taking high-energy jogs around rallies where she stays hours afterward to snap photos with supporters.
The report says while the risks of disease and death rise substantially in the 70s and beyond, many specialists caution that the age on your driver's licence means far less than how healthy you are and how well you function – what's sometimes called your "biologic age."
"I'm not going to sugar-coat ageing," said well-known ageing researcher S Jay Olshansky of the University of Illinois at Chicago. But, he added, "how many times they've travelled around the sun should not be a litmus test for the presidency."
Also, the stress of the Oval Office doesn't shorten presidents' lives, Olshansky says. He found that 23 of 34 presidents who had died of natural causes lived beyond the average life expectancy of men the same age when they were inaugurated.
What about the 2020 candidates? Olshansky used life insurance statistics to calculate average life expectancies of US citizens of the same gender and age at inauguration as each candidate.
Not surprisingly, 37-year-old Pete Buttigieg, the youngest of the candidate crop, should have the most years ahead of him. But by Olshansky's calculations, the 70-somethings also would have great odds of surviving in office. Based on the average for their age, that's a 76.8% chance for Sanders; 79.2% for Biden; 84.8% for Trump and, reflecting that women tend to outlive men, a 91.8% chance for Warren.
And the candidates' survival odds likely are even higher, Olshansky said, because people who are wealthy, well-educated and have good health care tend to live longer than average. (In addition to the campaign's four higher-polling senior citizens, the president's longshot GOP primary challenger Bill Weld is 74.)
[link url="https://abcnews.go.com/Health/wireStory/president-health-fitness-question-65311759"]Full ABC News report[/link]