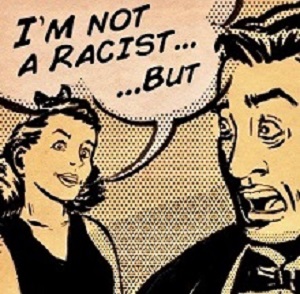 Most doctors have absorbed racist, sexist, and other bigoted verbal remarks from patients under their care, according to a US national survey. And, reports STAT News, in interviews, physicians say these ugly incidents, while not frequent, can leave lasting scars.
African-American doctors say they had been called racial epithets and been asked to relinquish care for white patients by family members – and even colleagues. Asian-American physicians reported being demeaned with longstanding cultural and racist stereotypes, and female doctors being sexually harassed by patients during physical exams.
The report says the wide-ranging survey of more than 800 US physicians, conducted by WebMD and Medscape, in collaboration with STAT, found that 59% had heard offensive remarks about a personal characteristic in the past five years – chiefly about a doctor's youthfulness, gender, race, or ethnicity. As a result, 47% had a patient request a different doctor, or ask to be referred to a clinician other than the one their physician selected. The report says 14% said they had experienced situations in which the patient complained, in writing, about the doctor's personal characteristics.
African-American and Asian-American physicians were more likely to face such attacks, and female doctors were more often the victims of bias than males. But patients found targets in every imaginable corner: 12% of physicians, for instance, endured offensive remarks about their weight.
The report says amid a heated national conversation about open expressions of prejudice in America, the survey spotlights a facet of the issue that has, so far, received little attention: the biases patients direct toward their doctors in hospitals and exam rooms.
"I've certainly not read anything like this," said Dr Beth A Lown, associate professor of medicine at Harvard Medical School and medical director of the Schwartz Centre for Compassionate Healthcare.
To explore issues raised in the survey, STAT interviewed Lown and eight other doctors and researchers around the country who are women or identify as members of minority groups. They described often disturbing encounters with patients.
Lown and others noted that patients have been more actively voicing their care preferences in recent years. "Has this changed socially accepted norms about what you can and cannot say to a health care professional?" Lown asked. "Is this … unmasking attitudes that have been there all along and now, in our polarised societies, people feel less constrained in expressing them? Probably."
Medical researchers have studied clinicians' unconscious biases toward patients, said Kerth O'Brien, a social psychologist at Portland State University who studies discrimination in health care. "But much less is known about patients' biases toward clinicians, and that is why the current study is important." "Why would patients allow their own irrational biases to get in the way of their health care?" she added. "Clearly we need to learn more."
The report say the online survey of 822 physicians was conducted by Medscape's research team in July and August and has a margin of error of plus or minus 3.4 percentage points. In the follow-up interviews, some doctors said they understand why patients might express their prejudices.
"Often we meet people at their lowest," said Dr Nikhil "Sunny" Patel, a psychiatry resident at Cambridge Health Alliance in Massachusetts. "Sometimes we can have primitive responses to stressful situations, and one of them can be targeting of the other when we're feeling cornered or vulnerable."
But, the report says, empathy only goes so far. Doctors who have been on the receiving end of verbal abuse said the medical system has barely acknowledged the issue, much less studied it or developed a response to it, leaving them largely on their own to deal with the psychic wounds.
In the survey, the vast majority of physicians said their organisations provided no training, or had no formal policies, on handling patient bias, or they didn't know about them. The silence of well-intentioned supervisors who have never been trained in how to manage such situations can make matters worse, said Dr Esther Choo, an associate professor at Oregon Health and Science University.
"There are a lot of people who've witnessed it, and who want to support their peers and simply don't know how. And in that void is more hurt," she said. "If you have a white preceptor and they're witnessing it and they don't say anything, the assumption is that they agree with it or they don't see it, or they see it but think it's not a problem."
The report says Choo's 13 August Twitter threat about her experience treating – or attempting to treat – white nationalists, unleashed a torrent of conversation among doctors who had endured similar experiences. In the wake of such dialogue, many researchers and health systems are looking at the issue formally for the first time.
Penn State Health Milton S Hershey Medical Centre is further along. The report says responding to an in-house study of discriminatory behavior by patients, it recently revised its "patients rights and responsibilities" policy to cover situations in which patients direct discriminatory behavior toward staff. The hospital now won't honour requests for a new physician based on patient prejudices.
The stakes are high, said Dr Brian McGillen, Penn State Health's director of hospital medicine. "You come here and pour your blood, sweat, and tears for your patients, and then to have that stuff come up, absolutely it'll lead to burnout," he said. "There's no doubt in my mind."
[link url="https://www.statnews.com/2017/10/18/patient-prejudice-wounds-doctors/"]STAT News report[/link]
[link url="https://img.webmd.com/dtmcms/live/webmd/consumer_assets/site_images/article_thumbnails/news/2017/10_2017/patient_prejudice/2017_patient_prejudice_professional_survey_results.pdf"]Survey results[/link]