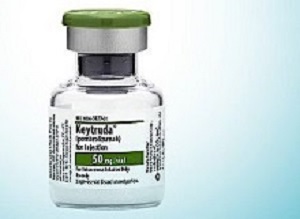 Despite rulings from the Council of Medical Aid Schemes in favour of Keytruda, medical schemes appear to be doing everything possible to avoid covering this expensive but remarkably successful treatment, writes a MedicalBrief reader.
The reader writes:
I would be interested in whether there has been any research into why medical aids are so reluctant to fund the latest cancer breakthrough treatment – immunotherapy.
This seems to be a common problem with members who have cancer and have to deal with not only the stress of this disease but the incredible cost burden in order to stay alive. Immunotherapy is achieving remarkable success world-wide for treating different types of cancers but our South African medical aids seem very reluctant to pay for this treatment.
For example, I have a metastatic melanoma of each lung and am receiving immunotherapy treatment with Keytruda and am fighting with my medical scheme to fund this incredibly expensive, yet extremely successful treatment. Despite a ruling in my favour from the Council of Medical Aid Schemes, my scheme continues to drag its feet, trying to avoid covering this treatment, citing Independent Clinical Oncology Networkp (ICON) protocols, as do many others.
I am sure I am just one of many patients in the same boat. A recent News24 article regarding a Dr Sipho Bvuma's struggle and subsequent court case with GEMS to obtain funding for immunotherapy treatment (Keytruda) is a case in point.
Name withheld
See also:
[link url="https://www.medicalbrief.co.za/archives/gems-backs-agrees-cover-patients-keytruda-treatment/"]GEMS backs down and agrees to cover patient's Keytruda treatment[/link]