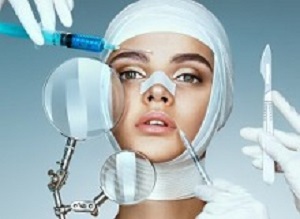 An 'alarming' rise in reports of botched cosmetic procedures in the UK has prompted doctors and campaigners to call for better legislation to protect against rogue practitioners. The Guardian reports that, according to data from Save Face, a government-approved register of accredited practitioners, the number of problems related to treatments such as lip fillers and Botox has almost trebled, jumping from 378 in 2016 to 931 in the space of 12 months.
Experts have put the dramatic growth down to a rise in the number of celebrities, including US reality TV star Kylie Jenner, openly discussing their procedures. This has resulted in a rise in demand, they say, leading to unqualified practitioners offering basement deals online.
According to the report, data shows 83% of procedures were administered by non-medics. "In the last year we have received an alarming increase in reports of procedures gone wrong and rogue practitioners," said Ashton Collins, the director of Save Face.
"Reality stars get free treatments if they promote them all the time on social media. It plants the seed and people like Kylie Jenner and Kardashians are constantly in the media for having treatment, so as popularity for cosmetic procedures rises, sadly, as does the number of unscrupulous people who want to make money out of it," she said.
The report says the highest number of complaints were about dermal fillers, with the vast majority linked to lip procedures. The most common problems included people complaining of uneven results, unsightly lumps and nodules, unusually painful swelling and infection.
One of the biggest risks with injections that go wrong is that a patient could develop necrosis, a form of cell injury that results in the premature death of cells. This can lead to permanent scarring.
Figures show 72% of all complaints last year were from patients who had found the practitioner on social media. Save Face said it had hundreds of reports from accredited members who had treated patients who suffered from serious complications after treatment.
The report says doctors and campaigners have called for more action to make sure rogue operators were not allowed to practice. There is no regulation around dermal fillers, and they can be administered without medical training and practitioners can buy the products online. "There needs to be more regulation and work done to educate the public that these are medical procedures and lip and dermal fillers can have really catastrophic permanent side-effects if they go wrong," Collins said.
Simon Eccles, consultant plastic surgeon and secretary of the British Association of Plastic, Reconstructive and Aesthetic Surgeons (BAPRAS), agreed there should be more education for those putting in fillers, as well as the public. He noted a rise in the number of patients coming to him after procedures went wrong. "If you are going to buy a car, you don't say 'I want that red car over there'. You want to know more about it. People need to know what to ask when they get these procedures. Have you had training? How long have you been doing this for? What are possible complications or side-effects?" he said.
Eccles saw one woman recently who had filler in her upper lip and three weeks later she developed necrosis. "It left scarring on her lip and nostril. If the person who had done the procedure had recognised the complication it could have been dealt with straight away but they didn't and that led to significant problems," he said.
The report says in 2013, Bruce Keogh, then the medical director of NHS England, recommended a number of restrictions on the cosmetic surgery industry after the PIP scandal, in which breast implants made from unauthorised silicone ruptured at twice the rate of other implants. He called for regulation to ensure staff were qualified, and for appropriate record-keeping of the use of filler products. Dan Poulter, the Conservative health minister at the time, said the recommendations needed to be fully implemented to tackle the "cowboy cosmetic practitioners damaging and injuring people".
Tijion Esho, a cosmetic doctor at the Esho Clinic, said: "The government really needs to take action, as this is no longer a private sector problem. Patients with adverse outcomes now are seeking desperate help at our A&E departments and GPs where medical staffing may not be trained to see these emergencies. I wrote to Jeremy Hunt earlier this year highlighting the issue."
Renée Hoenderkamp, a GP and owner of the Non-Surgical Clinic, London, said: "People need proper training and proven credentials before they do it (cosmetic procedures). Patients should not be able to go to people's kitchen and have it done there, it needs to be in a proper clinic. You need to have insurance … otherwise what happens when things go wrong?"
Hoenderkamp added: "I am seeing lots of young girls who want lip fillers … I've seen people with the wrong products put in, or with it put too close to the surface so they develop nasty lumps and sometimes it's put outside of the lining of the lip. Often they are not properly consented with no information given about what could go wrong before the fillers are inserted."
A UK Department of Health and Social Care spokesperson said: "Since Sir Bruce Keogh's comprehensive review, we've improved the safety of cosmetic procedures through stronger regulations, better training, robust qualifications for practitioners and better information – including giving the Care Quality Commission new powers to rate cosmetic surgery clinics – all of which will allow people to make informed decisions about their care.
"We also urge anyone seeking a cosmetic procedure to take the time to find a qualified, reputable and registered practitioner."
[link url="https://www.theguardian.com/lifeandstyle/2018/feb/18/botched-cosmetic-surgery-law-change-urged-as-complaints-treble"]The Guardian report[/link]