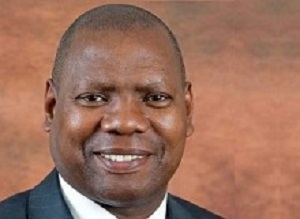 Responding to last week's report evaluating the National Health Insurance's 10 pilot projects, Business Day writes in in a strongly worded editorial that it was "difficult to see too many scenarios in which doctors, nurses and specialists are not encouraged to flee, rather than work in a system held together by a strip of plaster and noble intentions", reports MedicalBrief.
Even in a country desensitised to bonkers ideas, the mutterings of Health Minister Zweli Mkhize about South Africa's plans for National Health Insurance (NHI) were hard to stomach. This is according to a Business Day editorial which said that for years, NHI has remained a noble pipe dream stymied by unachievable ambitions and a funding requirement quite out of reach for a bankrupted country.
The editorial said that speaking last week, as he revealed the results of 11 NHI pilot studies, Mkhize seemed unchastened by the unconvincing findings. Though the pilots cost more than R4bn, a team evaluating the project said they couldn't conclude it had improved the health of residents in any district where it was trialled.
Yet, the editorial said, Mkhize was adamant: NHI is going ahead — damn the obvious glitches.
The editorial argued that until the government takes a harder line with public sector trade unions, and begins firing people who are incompetent, it won't get value for its R222bn, or however much it throws at the problem.
The editorial said, perhaps Mkhize knows this. Perhaps he's just invoking the politics of desperation by launching a kite that has little hope of remaining in the sky. But abdicating responsibility, and asking the private sector to fix what he won't, means NHI is doomed to fail.
In another editorial, Business Day concludes that "the NHI pilot sites are clearly a failure… The flagship pilot project in which the health department poured R4.9bn was so poorly conceived that it cannot say what worked and what did not."
While no rational person would take issue with the government's desire to improve the nation's health, the way the government handled its flagship NHI pilot sites "demonstrated that politics trumps all else, to the detriment of the very people it claims to be serving", the newspaper opines.
"It is absolutely scandalous that the Health Department squandered public funds on a project so flawed it cannot demonstrate the impact of its interventions, let alone report on the return on its investment.
"And it is equally disgraceful that the evaluation of this high-profile programme was not made public before the cabinet deliberated on the NHI Bill earlier in July. The Bill, which is expected to be tabled in parliament in a matter of weeks, is the first piece of enabling legislation and paves the way for the creation of a fund that will purchase services on behalf of the entire population from public and private sector providers."
If – or when – the NHI plan fails, the systemic damage caused by its attempted implementation will be so severe that it will take decades to fix. 'The NHI pilot projects have shown that success is unlikely, and yet the government is blindly rushing forward with NHI, every devastating step taking South African health care closer to the abyss,' says the Free Market Foundation's Dr Johann Serfontein, in an analysis in Business Day.
He asks: "What happens if the presidential health compact fails to fix public health care?" His answer is that many of the NHI's proposals are things that already should be happening in the health system. "It is wishful thinking to assume that the same management personnel – who have been failing to apply regulations and doing their jobs for years – are miraculously going to become competent and efficient because this document has been signed."
Serfontein argues that government has given little thought to a scenario where the compact fails to "completely turn around every failing facility in the entire public health system", meaning that NHI cannot be implemented. "It would be prudent to start looking at alternatives to NHI prior to the presidential health compact failing in its aims." Serfontein does not believe it's a question of "if it will fail" but rather "when it fails".
[link url="https://www.businesslive.co.za/fm/opinion/editorial/2019-08-01-editorial-mkhizes-recipe-for-ruining-health-care/"]Business Day editorial[/link]
[link url="https://www.businesslive.co.za/bd/opinion/editorials/2019-07-24-editorial-state-must-get-real-on-nhi/"]Business Day editorial[/link]