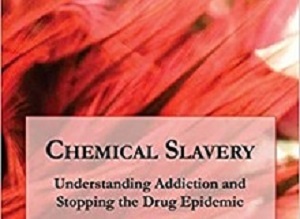 As the United States continues to wrestle with the heroin and opioid epidemic, no one in the country is probably more qualified to write about the issue than psychiatrist Dr Robert DuPont, an expert on addiction and anxiety. He has seen it all before.
The Blade reports that while doing field work in the late 1960s and early 1970s, he worked with prisoners and discovered that the heroin epidemic was driving the nation's soaring crime wave. On 18 February 1970, Dr. DuPont started Washington's first citywide drug treatment programme, eventually treating 15,000 heroin addicts over a three-year period.
"In 1968, the heroin problem was inner city and largely a black and Hispanic problem involving unemployed criminals. Now, it's an equal opportunity destroyer," he says. "You see little towns with the problem. Most of the people dying are between 20 and 50, not teenagers. Overdoses from drugs are the leading cause of death for Americans 50 and younger. That's a stunner."
Dr DuPont has been a practicing psychiatrist for more than 50 years, focusing on addiction and anxiety. He practices in Maryland and is president of the non-profit Institute for Behavior and Health Inc. He was the first director of the National Institute on Drug Abuse and became the nation's second drug czar, serving the administrations of Presidents Richard Nixon and Gerald Ford.
He has written about 400 professional articles on addiction and half dozen books, including his latest: Chemical Slavery: Understanding addiction and stopping the drug epidemic, a thorough account of addiction throughout history, what drives the disease, and an optimistic message of hope.
"There is no hopeless addict," he says. I've seen people incredibly down and out; everyone has given up on them. But they get in recovery and become wonderful people. It's a miracle to watch that happen."
Dr DuPont jokes that he began his education at Harvard Elementary in Toledo and ended it at Harvard University in Cambridge. He was born in Toledo, as were his parents, and "all of my 23 cousins." His grandfather, Herbert Lancashire, was the general manager for Buckeye Brewery.
"They had this very big home on Manitou Drive in Maumee, and I would go visit for Sunday dinner. There were two things they had all over the place: Buckeye Beer and Coca-Cola for the kids."
During his work at Massachusetts Correctional Institution at Norfolk (where Malcolm X was incarcerated) in Norfolk, Dr. DuPont became fascinated by addiction and how it destroyed lives.
Many experts have opinions on how to address a crisis that killed about 72,000 people across the country in 2017. Dr. DuPont differs with some of them on a few points. He is a big believer in the need for an addict to go to some type of support group, such as Alcoholics Anonymous or Narcotics Anonymous. AA was founded in Akron in 1935.
"One of my uncles from Toledo was an alcoholic, and I spoke at his funeral. Half the church was filled with nonfamily. It was people from AA, and they all talked of how he had saved so many lives. I didn't realize then that it was so important," Dr DuPont says.
"There is a recovery program for everyone. My richest patients end up at the same meetings as my poorest patients do. AA is a quintessential American contribution and an Ohio contribution. It's a modern miracle…. People ask where the evidence is that recovery programs work. The evidence is in the 23 million people in them who are all around."
Legalisation of marijuana
Another area that puts Dr DuPont at odds with mainstream thinking is in the legalization of marijuana.
"I call it recreational pharmacology. The idea that there is some drug that is not hazardous to your health, that you use as recreational pharmacology, is an illusion," he says. "It doesn't mean that everybody who smokes marijuana has bad things happen to them. I use the example of wearing a seat belt. People could not wear seat belts and do just fine, but it's still hazardous, because it's unpredictable how it will work out."
Marijuana smoking among people younger than 21 is of particular concern to Dr DuPont. His big push is the One Choice prevention program, meaning that the only choice for young people is not to drink or use tobacco or drugs. The brains of young people continue to grow into their early 20s, making them particularly susceptible to addictive substances.
"About 90 percent [of abuse] begins in adolescence. Nobody is in favor of kids using drugs, marijuana, alcohol, tobacco. So let's focus on raising drug-free kids and articulate that goal."
Long term care for addicts
Another emphasis for Dr. DuPont is long-term care for addicts, noting that "you've got a lifetime problem. If the average patient leaves rehab in short order, that's a problem. We must formulate a plan around long-term recovery. We just are not doing that very well."
After more than 50 years of studying the addiction issue, it would be easy for Dr. DuPont to be jaded and numb. While he understands the depth of the problem, he is surprisingly optimistic about the years ahead in battling the epidemic.
"The drug problem is very serious, and it is very personal. But there is hope. Treatment is very important, and recovery is always possible," he says. Addicts should "learn from people around you, from people in recovery. You will hear stories of hopelessness and how they overcame it. Go to an AA or NA meeting. You will see the miracle of recovery. I've never been in one of those meetings where I have not been inspired."
Amazon description
In a landmark book from national drug policy leader Robert L DuPont, MD,Chemical Slaverycovers two crucial topics. First, the national drug epidemic including an understanding of its evolution to become a national emergency, and the science of addiction and recovery. Second, Dr DuPont's presents his experience-based guide to the intimate, day-to-day struggle with the disease of addiction from prevention to lasting recovery.
This book shows the ways in which these two domains of addiction, the national and the personal, are intertwined and can be both understood and managed.
[link url="https://www.toledoblade.com/a-e/Books/2018/11/11/toledo-native-new-book-attacks-opioid-addiction-robert-dupont/stories/20181111009"]Toledo native's new book tackles opioid addiction problem[/link]
[link url="https://www.amazon.com/Chemical-Slavery-Understanding-Addiction-Stopping/dp/1985750325"]Chemical Slavery: Understanding Addiction and Stopping the Drug Epidemic[/link]