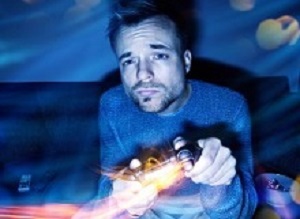 The World Health Organisation has moved forward with a proposal to classify "gaming disorder" as an illness, reports Venture Beat. After a consideration period starting in June 2018, the 194 members of the WHO decided to enact the proposal, known as ICD-11, at the World Health Assembly.
WHO added gaming disorder to the International Statistical Classification of Diseases and Related Health Problems. According to the report, this refers to gaming disorder as a kind of addiction, or "a pattern of persistent or recurrent gaming behaviour ('digital gaming' or 'video-gaming'), which may be online (over the internet) or offline.
It is manifested by "impaired control over gaming (onset, frequency, intensity, duration, termination, context); Increasing priority given to gaming to the extent that gaming takes precedence over other life interests and daily activities; and Continuation or escalation of gaming despite the occurrence of negative consequences. The behaviour pattern is of sufficient severity to result in significant impairment in personal, family, social, educational, occupational or other important areas of functioning."
The report quotes Stanley Pierre-Louis, CEO of the Entertainment Software Association (ESA), which represents the video game industry in the US, as saying the ESA opposed the move because it lacked research foundations and could lead to bans on video games in various countries.
The ESA said: "The global video game industry – including representatives from across Europe, the US, Canada, Australia, New Zealand, South Korea, South Africa, and Brazil – has called on World Health Organisation (WHO) member states to re-examine at an early date its decision to include 'gaming disorder' in the 11th edition of the International Classification of Diseases (ICD-11)."
The ESA added, "The WHO is an esteemed organisation and its guidance needs to be based on regular, inclusive, and transparent reviews backed by independent experts. 'gaming disorder' is not based on sufficiently robust evidence to justify its inclusion in one of the WHO's most important norm-setting tools."
And for the first time, the WHO has officially classified workplace burnout as an occupational phenomenon. The agency previously defined burnout as a "state of vital exhaustion," but this is the first time it's being directly linked in its classification of diseases as a work hazard, reports CNBC.
"Burnout is a syndrome conceptualised as resulting from chronic workplace stress that has not been successfully managed," the WHO said. "Burnout refers specifically to phenomena in the occupational context and should not be applied to describe experiences in other areas of life."
The organisation said burnout, which the WHO does not call a medical condition, is classified by three factors: feelings of energy depletion or exhaustion; increased mental distance from one's job, or feelings of negativism or cynicism related to one's job; and reduced professional efficacy.
The report says burnout is included as a cause for which people may contact health services for a reason other than an illness or health condition. Some even fault the syndrome for pushing employees in the medical profession to commit suicide due to intense stress.
The syndrome is now an "epidemic," according to Dan Schawbel, research director at HR advisory firm Future Workplace – and he expects the issue to worsen. "Basically, workers are getting taken advantage of," Schawbel said. "As a result, people are burned out, they're stressed out."
Schawbel said in the report that burnout has become a problem as employees work more and feel they're not being fairly compensated. Though Americans on average get 10 days of vacation, Schawbel said employees are often pressured into skipping vacation days. He added that technology also plays a role in the rise of burnout because employees often have to respond to emails or calls outside of normal work hours.
"Not having your phone is the new vacation," Schawbel said.
The WHO also noted that burnout prevents professional success.
[link url="https://venturebeat.com/2019/05/25/world-health-organization-classifies-gaming-disorder-as-an-illness/"]Venture Beat report[/link]
[link url="https://www.cnbc.com/2019/05/28/who-recognizes-workplace-burnout-as-an-occupational-phenomenon.html"]CNBC report[/link]