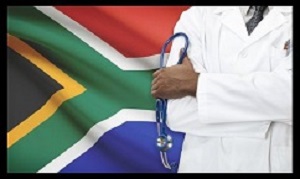 Health Department deputy director-general Dr Anban Pillay told the Council for Medical Aid Schemes inquiry into allegations of racial profiling that there were "serious problems" with the medical scheme coding system currently used and that practitioners were being "unfairly treated". The Health Funders Association told the inquiry that it was unable to say whether most doctors who got the codes wrong did so with, or without, an intent to commit fraud.
The Health Department called for a market inquiry into pricing and coding for medical procedures to stop erroneous claims from doctors that end up being rejected or perceived as fraudulent by medical aid schemes. According to a report in The Citizen, Pillay, Health Department deputy director-general, admitted there were serious problems with the coding system currently used and that practitioners were being unfairly treated. Making his submission to the inquiry, he said they had to abandon their price referencing guide list a decade ago as practitioners rejected the tariffs. And when they were asked to submit their tariffs, it was discovered that they were hugely inflated.
"Basically, practitioners billed whatever they felt was right and medical schemes, for budgeting purposes, took the reference pricing list that was published, used CPI (consumer price index) for coding. There is a code and there is a procedure. If you put in the code and it does not link to a procedure, they reject it," Pillay said.
He said the medical aid schemes did not explain to practitioners exactly which code was linked to what procedure in order for an orderly claiming process. According to the report, he said medical aid schemes should rectify the errors and direct the practitioners on what the right codes to use were.

This week, the Health Funders Association (HFA) said that to its knowledge, there was no racial profiling happening in the medical scheme industry. Eyewitness News reports that the association that represented medical schemes said in its representations to the inquiry that it was unable to say whether most doctors who got the medical scheme pricing codes wrong, did so with or without intent to commit fraud.
The report says the HFA denied allegations that medical schemes targeted black and Indian health professionals and fraudulently withheld their payments. The association's Teddy Mosomothane said: "As HFA, we are of the view that schemes and administrators' interpretation of Section 59 is accurate and there's no conclusive evidence of racial profiling presented."
Patients have increasingly become the casualties in this war raging between medical aids and healthcare practitioners, says a City Press report. One submission after another told how doctors were being railroaded by schemes through so-called forensic probes, had to sign acknowledgments of debt for huge amounts, were withheld payments of claims or, worse, blacklisted.
At the hearing Dr Donald Gumede, chair of the the National Healthcare Professionals' Association, said healthcare practitioners were "inexplicably under siege" and "walking on eggshells" because of the prevailing climate of distrust and hostility from medical aid schemes.
"At the heart of the issue is the fight over money – patients' money. That is the simplest way of putting it. All the disputes that will be placed before the investigating panel are, in the final analysis, reduced to a fight over financial interests," he said.
Doctor organisations, which made submissions at the hearings, charged that medical aid schemes and their administrators were abusing section 59 and acted as "prosecutors and judges" when investigating fraud, waste and abuse – investigations, they said, they had no legal mandate to carry out in the first place.
The Health Professions Council of SA (HPCSA) – which has 187 000 registered practitioners – said its analytics data showed that although it had more African practitioners registered, it had received more complaints by its white registered practitioners. But, they said, this could be because whites were more likely to complain because of their levels of education and affluence.
Earlier this year the Council for Medical Schemes convened a summit on fraud, waste and abuse in the industry, which is said to cost it between R22bn and R25bn a year. At the summit private practitioners defended themselves against the commonly held narrative that it was doctors driving fraud and waste.
Last week, the hearing was told that medical schemes had become a law unto themselves with untold power to determine which private doctor practices in the country should close shop. The Star reports that this was the submission by the president of HPCSA, Dr Kgosietsile Latlape.
Prior to the start of the inquiry, the South African Human Rights Commission (SAHRC) held a preliminary inquiry which paved way for the hearings now under way, reports The Times. Buang Jones, SAHRC manager, criticised how, among other things, medical schemes did not have the racial demographics of the doctors who were contracted to them. Jones questioned how, with the country's history of racial segregation, the companies did not have this information in their data bases.
The Black Business Council (BBC) said it wants to meet with Health Minister Zweli Mkhize and all the role players in the alleged racial discrimination by medical aid schemes. Polity reports that the BBC – a confederation that represents black professional, business associations and chambers – said that it has met with the National Health Care Professionals Association and sought meetings with the health minister.
The business organisation also seeks to meet with major medical aid schemes and the Solutionist Thinkers Group, which represents 200 African and Indian doctors, in order to be properly briefed and be well informed. "The BBC will await the results of the probe in order to determine a way forward and appropriate action to be taken," it is quoted in the report as saying.
[link url="https://citizen.co.za/news/south-africa/investigation/2163047/call-for-medical-costs-inquiry-to-stop-unfair-treatment-fraud-accusations/"]The Citizen report[/link]
[link url="https://ewn.co.za/2019/08/02/no-racial-profiling-happening-in-medical-scheme-industry-inquiry-told"]Eyewitness News report[/link]
[link url="https://city-press.news24.com/News/when-patients-become-casualties-in-war-between-doctors-and-medical-aids-20190804"]City Press report[/link]
[link url="https://www.iol.co.za/the-star/news/medical-aid-schemes-have-become-a-law-unto-themselves-30160072"]The Star report[/link]
[link url="https://www.timeslive.co.za/news/south-africa/2019-08-02-racism-breaking-confidentiality-profiling-unpacking-the-medical-aid-scheme-hearings/"]The Times report[/link]
[link url="https://www.polity.org.za/article/black-business-wants-meeting-with-mkhize-over-medical-industry-racial-profiling-2019-08-05"]Polity report[/link]