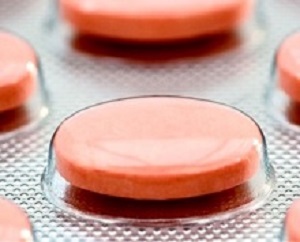 Statins are known to reduce the risk of death and cardiovascular events for people who are at high risk; however, as many as 75% of patients discontinue statin therapy within two years, often after reporting an adverse reaction, such as muscle aches and pains or gastrointestinal symptoms. A study by researchers from Brigham and Women's Hospital explores outcomes for patients who continue receiving statins after experiencing an adverse reaction, finding that they had a lower risk of death and cardiovascular events.
Among a subset of patients who continued taking a different statin, about 26% experienced a second adverse reaction, but the vast majority continued receiving the medication.
"Statins represent an extremely effective therapy for managing risk of cardiovascular disease and have a much lower cost than new classes of drugs such as PCSK9 inhibitors. Our results indicate that they continue to be very effective at reducing risk, even after a patient has experienced an adverse reaction," said corresponding author Dr Alex Turchin, an endocrinologist at BWH. "Whether a patient should continue taking statins after experiencing adverse symptoms is an important decision. We hope that our study's findings will help patients and their clinicians as they choose the best approach to fit a patient's circumstances."
In this retrospective cohort study, the researchers aggregated information from the electronic medical records of 28,266 study participants who had been seen at a primary care setting associated with Brigham and Women's Hospital or Massachusetts General Hospital. Adverse reactions were identified using natural language processing of narrative provider notes.
The researchers found that 70% of patients continued receiving statin prescriptions after the adverse reaction. The team then analysed a composite primary outcome of heart attack, stroke or death from any cause. Patients who continued receiving statin prescriptions had a 12.2% incidence rate compared to those without a continued prescription who had an incidence rate of 13.9%.
In addition, the team performed a secondary analysis on 7,000 patients who had been switched to another statin medication following an adverse event. They found that about 26% reported a second adverse reaction after starting the second statin drug, but that more than 80% continued receiving their prescription, suggesting that the side effects, if any, were tolerable to the patients.
"Statins remain a first-line therapy for managing cardiovascular risk, but many patients do not reattempt statin therapy and remain without treatment for prolonged periods after an adverse reaction," said Turchin. "Alternative therapies such as ezetimibe are not as effective, and new classes of drugs are expensive. Improving our understanding of the benefits and risks of re-attempting statin therapies before switching to a different class of drugs could help both patients and physicians make informed choices about care."
Because this is a retrospective study, the researchers could not determine cause and effect, but did see a clear association between continued statin prescription and lower incidence of death and cardiovascular events. The authors note some of the inherent limitations of their study, including that they could only determine which patients continued receiving a statin prescription – not necessarily whether the patients actually continued taking the drug. In addition, they were only able to analyse a subset of patients for risk of recurrent adverse reactions.
Abstract
Background: Many patients discontinue statin treatment, often after having a possible adverse reaction. The risks and benefits of continued statin therapy after an adverse reaction are not known.
Objective: To examine the relationship between continuation of statin therapy (any prescription within 12 months after an adverse reaction) and clinical outcomes.
Design: Retrospective cohort study.
Setting: Primary care practices affiliated with 2 academic medical centers.
Participants: Patients with a presumed adverse reaction to a statin between 2000 and 2011.
Measurements: Information on adverse reactions to statins was obtained from structured electronic medical record data or natural-language processing of narrative provider notes. The primary composite outcome was time to a cardiovascular event (myocardial infarction or stroke) or death.
Results: Most (81%) of the adverse reactions to statins were identified from the text of electronic provider notes. Among 28 266 study patients, 19 989 (70.7%) continued receiving statin prescriptions after the adverse reaction. Four years after the presumed adverse event, the cumulative incidence of the composite primary outcome was 12.2% for patients with continued statin prescriptions, compared with 13.9% for those without them (difference, 1.7% [95% CI, 0.8% to 2.7%]; P < 0.001). In a secondary analysis of 7604 patients for whom a different statin was prescribed after the adverse reaction, 2014 (26.5%) had a documented adverse reaction to the second statin, but 1696 (84.2%) of those patients continued receiving statin prescriptions.
Limitations: The risk for recurrent adverse reactions to statins could not be established for the entire sample. It was also not possible to determine whether patients actually took the statins.
Conclusion: Continued statin prescriptions after an adverse reaction were associated with a lower incidence of death and cardiovascular events.
Authors
Huabing Zhang, Jorge Plutzky, Maria Shubina, Alexander Turchin
Dr Steven E Nissen, researcher, patient advocate, and chair of cardiovascular medicine at Cleveland Clinic, says, meanwhile, that Internet propaganda promoting bizarre and unscientific criticisms of statins has given these life-saving drugs a bad reputation. As a result, statin adherence rates are extremely low, despite their well-documented morbidity and mortality benefits.
People on the Internet with little or no scientific expertise suggest that statins are harmful while peddling "natural" remedies for elevated cholesterol levels. Nissen suggests that the widespread advocacy of unproven alternative cholesterol-lowering therapies began with the passage of the Dietary Supplement Health and Education Act (DSHEA) of 1994. DSHEA places the responsibility for ensuring the truthfulness of dietary supplement advertising with the Federal Trade Commission, not the US Food and Drug Administration. As such, manufacturers of these products commonly imply benefits that have never been confirmed in formal clinical studies.
While consumers are easily seduced by claims of a cure through supplements or fad diets, these claims have no basis in science. What research does show is that discontinuation or non-adherence to statins can have deadly consequences. Physicians need to work together with the media to educate the public about the dangers of statin denial.
Editorial summary
The reduction in cardiovascular morbidity and mortality during the past 3 decades represents one of the great triumphs of contemporary medicine. In 1987, the age-adjusted mortality rate in the U.S. population for cardiovascular disease was 357 in 100 000, decreasing to 167 in 100 000 by 2014 (1). Although precisely gauging the relative contributions of various public health measures to the decline in cardiovascular morbidity and mortality is impossible, most critical observers consider the introduction of statins in 1987 to be one of the keys to this success. According to the Centers for Disease Control and Prevention, the prevalence of elevated low-density lipoprotein cholesterol levels (>4.1 mmol/L [160 mg/dL], >3.4 mmol/L [130 mg/dL], and >2.6 mmol/L [100 mg/dL] for low-, medium-, and high-risk persons, respectively) declined from 59% to 28% between 1980 and 2010 (2). Average low-density lipoprotein cholesterol levels decreased from 3.3 mmol/L (129 mg/dL) in 1988 to 1994 to 3.0 mmol/L (116 mg/dL) in 2007 to 2010.
Authors
Steven E Nissen
[link url="http://www.brighamandwomens.org/about_bwh/publicaffairs/news/pressreleases/PressRelease.aspx?sub=0&PageID=2793"]Brigham and Women's Hospital material[/link]
[link url="http://annals.org/aim/article/2645552/continued-statin-prescriptions-after-adverse-reactions-patient-outcomes-cohort-study"]Annals of Internal Medicine abstract[/link]
[link url="https://www.sciencedaily.com/releases/2017/07/170724172718.htm"]American College of Physicians material[/link]
[link url="http://annals.org/aim/article/2645554/statin-denial-internet-driven-cult-deadly-consequences"]Annals of Internal Medicine editorial[/link]