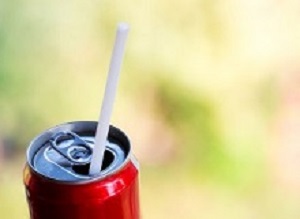 Among post-menopausal women, drinking multiple diet drinks daily was associated with an increase in the risk of having a stroke caused by a blocked artery, especially small arteries, according to research. This is one of the first studies to look at the association between drinking artificially sweetened beverages and the risk of specific types of stroke in a large, racially diverse group of post-menopausal women. While this study identifies an association between diet drinks and stroke, it does not prove cause and effect because it was an observational study based on self-reported information about diet drink consumption.
Compared with women who consumed diet drinks less than once a week or not at all, women who consumed two or more artificially sweetened beverages per day were: 23% more likely to have a stroke; 31% more likely to have a clot-caused (ischaemic) stroke; 29% more likely to develop heart disease (fatal or non-fatal heart attack); and 16% more likely to die from any cause.
Researchers found risks were higher for certain women. Heavy intake of diet drinks, defined as two or more times daily, more than doubled stroke risk in: women without previous heart disease or diabetes, who were 2.44 times as likely to have a common type of stroke caused by blockage of one of the very small arteries within the brain;
obese women without previous heart disease or diabetes, who were 2.03 times as likely to have a clot-caused stroke; and African-American women without previous heart disease or diabetes, who were 3.93 times as likely to have a clot-caused stroke.
"Many well-meaning people, especially those who are overweight or obese, drink low-calorie sweetened drinks to cut calories in their diet. Our research and other observational studies have shown that artificially sweetened beverages may not be harmless and high consumption is associated with a higher risk of stroke and heart disease," said Dr Yasmin Mossavar-Rahmani, lead author of the study and associate professor of clinical epidemiology and population health at the Albert Einstein College of Medicine in the Bronx, New York.
Researchers analysed data on 81,714 postmenopausal women (age 50-79 years at the start) participating in the Women's Health Initiative study that tracked health outcomes for an average of 11.9 years after they enrolled between 1993 and 1998. At their three-year evaluation, the women reported how often in the previous three months they had consumed diet drinks such as low calorie, artificially sweetened colas, sodas and fruit drinks. The data collected did not include information about the specific artificial sweetener the drinks contained.
The results were obtained after adjusting for various stroke risk factors such as age, high blood pressure, and smoking. These results in postmenopausal women may not be generalisable to men or younger women. The study is also limited by having only the women's self-report of diet drink intake.
"We don't know specifically what types of artificially sweetened beverages they were consuming, so we don't know which artificial sweeteners may be harmful and which may be harmless," Mossavar-Rahmani said.
The American Heart Association recently published a science advisory that found there was inadequate scientific research to conclude that low-calorie sweetened beverages do – or do not – alter risk factors for heart disease and stroke in young children, teens or adults. The Association recognises diet drinks may help replace high calorie, sugary beverages, but recommends water (plain, carbonated and unsweetened flavoured) as the best choice for a no calorie drink.
"Unfortunately, current research simply does not provide enough evidence to distinguish between the effects of different low-calorie sweeteners on heart and brain health. This study adds to the evidence that limiting use of diet beverages is the most prudent thing to do for your health," said Dr Rachel K Johnson, professor of nutrition emeritus, University of Vermont and the chair of the writing group for the American Heart Association's science advisory, Low-Calorie Sweetened Beverages and Cardiometabolic Health.
"The American Heart Association suggests water as the best choice for a no-calorie beverage. However, for some adults, diet drinks with low calorie sweeteners may be helpful as they transition to adopting water as their primary drink. Since long-term clinical trial data are not available on the effects of low-calorie sweetened drinks and cardiovascular health, given their lack of nutritional value, it may be prudent to limit their prolonged use" said Johnson.
Abstract
Background and Purpose: We examine the association between self-reported consumption of artificially sweetened beverages (ASB) and stroke and its subtypes, coronary heart disease, and all-cause mortality in a cohort of postmenopausal US women.
Methods: The analytic cohort included 81 714 women from the Women's Health Initiative Observational Study, a multicenter longitudinal study of the health of 93 676 postmenopausal women of ages 50 to 79 years at baseline who enrolled in 1993 to 1998. This prospective study had a mean follow-up time of 11.9 years (SD of 5.3 years.) Participants who completed a follow-up visit 3 years after baseline were included in the study.
Results: Most participants (64.1%) were infrequent consumers (never or <1/week) of ASB, with only 5.1% consuming ≥2 ASBs/day. In multivariate analyses, those consuming the highest level of ASB compared to never or rarely (<1/wk) had significantly greater likelihood of all end points (except hemorrhagic stroke), after controlling for multiple covariates. Adjusted models indicated that hazard ratios and 95% confidence intervals were 1.23 (1.02–1.47) for all stroke; 1.31 (1.06–1.63) for ischemic stroke; 1.29 (1.11–1.51) for coronary heart disease; and 1.16 (1.07–1.26) for all-cause mortality. In women with no prior history of cardiovascular disease or diabetes mellitus, high consumption of ASB was associated with more than a 2-fold increased risk of small artery occlusion ischemic stroke hazard ratio =2.44 (95% confidence interval, 1.47–4.04.) High consumption of ASBs was associated with significantly increased risk of ischemic stroke in women with body mass index ≥30; hazard ratio =2.03 (95% confidence interval, 1.38–2.98).
Conclusions: Higher intake of ASB was associated with increased risk of stroke, particularly small artery occlusion subtype, coronary heart disease, and all-cause mortality. Although requiring replication, these new findings add to the potentially harmful association of consuming high quantities of ASB with these health outcomes.
Authors
Yasmin Mossavar-Rahmani, Victor Kamensky, JoAnn E Manson, Brian Silver, Stephen R Rapp, Bernhard Haring, Shirley AA Beresford, Linda Snetselaar, Sylvia Wassertheil-Smoller, Jacques Rossouw, Shari Ludlam, Joan McGowan, Leslie Ford, Nancy Geller, Garnet Anderson, Ross Prentice, Andrea LaCroix, Charles Kooperberg, Barbara V Howard, Marcia L Stefanick, Rebecca Jackson, Cynthia A Thomson, Jean Wactawski-Wende, Marian Limacher, Jennifer Robinson, Lewis Kuller, Sally Shumaker, Robert Brunner, Karen L Margolis, Mark Espeland
[link url="https://www.sciencedaily.com/releases/2019/02/190214115526.htm"]American Heart Association material[/link]
[link url="https://www.ahajournals.org/doi/10.1161/STROKEAHA.118.023100"]Stroke abstract[/link]