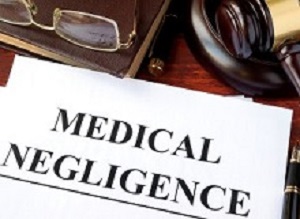 Free State Health claims to have uncovered a "scam" involving employees and lawyers sifting through patient files to identify possible medical negligence claims, reports Netwerk24.
Dr David Motau, head of the department, told MPs on Parliament's health committee that among his department's top strategic risks was its contingent liability of R1.9bn for medical negligence claims. Motau said he and a CEO of "one of the big hospitals" in the province recently discovered that officials were scrutinising patient files and distributing the information to law firms. "That is how we get sued. … we must end this and make sure they get arrested."
Another risk highlighted by Motau was that only four of his 32 hospitals passed the 80% quality threshold set by the Health Ombudsman. He described the situation as a "concern" and said it was difficult to attract medical professionals to the province.
[link url="https://www.netwerk24.com/Nuus/Politiek/mediese-regseise-n-groot-kopseer-20180613"]Netwerk report (subscription)[/link]