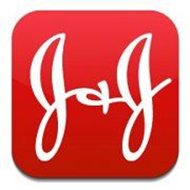 Johnson & Johnson will become the first pharmaceutical company to formally seek advice from outside medical ethicists on "compassionate use" requests, in which desperate patients ask drug makers to let them take an experimental medication, Reuters Health reports that the company has announced. The ethicists' recommendations will be advisory, with J&J making the decision.
But the drug maker must "give us a rationale if they disagree," said bioethicist Arthur Caplan of NYU School of Medicine, who will lead the committee of 10 and recommended the approach to J&J. "I don't think we'd keep doing this if they kept ignoring us."
Some ethicists said they were concerned because J&J does not plan to disclose the advisors' recommendations to the public. "I'd like to think this is a well-meaning way to make compassionate-use decisions as objective as possible," said Craig Klugman of DePaul University. "But my cynical side says it gives the company another way to say no."
Compassionate-use requests can put a drugmaker in an unwelcome spotlight, casting it as heartless. In 2014, doctors treating a 7-year-old with a potentially-fatal infection asked Chimerix Inc to provide its investigational anti-viral brincidofovir to the boy. After the company declined twice, the family mounted a campaign on social media, causing Chimerix to be barraged with phone calls and e-mails pleading the boy's case. After intense media coverage, Chimerix relented, the board replaced the CEO and the boy got the drug. He recovered.
The report says although it might seem that patients with no other options should have access to experimental drugs, that can come at a cost. Since such drugs are typically in short supply, diverting some from clinical trials "could delay an effective drug from reaching the market and helping other patients," Klugman said.
J&J hopes to make such decisions less dependent on which patients have influential politicians or social-media savvy on their side. "These are some of the most difficult decisions we face," said Dr Amrit Ray, CMO of J&J's Janssen Pharmaceuticals unit, which has received "hundreds" of compassionate-use requests over the years. He did not specify which drugs had been requested.
[link url="http://www.reuters.com/article/2015/05/07/us-johnson-johnson-ethics-idUSKBN0NS08D20150507"]Full Reuters Health report[/link]