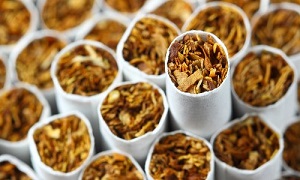 SA's Tobacco Bill has met with a barrage of criticism, among other things for proposing jail for smoking in public, outlawing designated smoking areas, trampling on civil liberties and including e-cigarettes in tight controls. Public comment on the bill closes this week.
According to The Citizen, the proposed Tobacco Control Bill has caused uproar as it suggests jail time (of up to three months) for those who smoke in public conveyance, in cars containing others or any person under the age of 18, and even for those who smoke in their own homes if they employ a domestic worker, garden services, a tutor or an au-pair.
The proposed bill will also make it illegal for restaurants, pubs and clubs to have designated smoking areas inside.
Furthermore, smoking inside any building will be prohibited, as will smoking in certain outdoor spaces such as beaches and sport stadiums. The proposed bill will hold property owners responsible for anyone that smokes on their property.
Should you own property and fail to display sufficiently visible "no smoking" signs, you could be jailed for up to a year.
If the proposed bill is passed, smokers will essentially only be able to smoke in a designated area outside that is at least five metres away from doors and windows.
If this bill is successfully passed, the tobacco industry will face major changes.
The bill also proposes plain packaging for cigarettes, which has already been implemented in Australia.
The danger of plain packaging is that it opens the door even wider to illicit trade by making it easier for crooks to disguise illegal cigarettes as the real thing.
South Africa has already lost an estimated R27 billion in revenue since 2010 due to the illicit trade of cigarettes, and this loss could potentially increase by 30% after the proposed bill is passed, if the trend in Australia holds true.
This bill is radically different to previous legislation in that it classifies e-cigarettes and vaporisers as tobacco dispensing devices, which means they will be subject to the same new rules that will apply to cigarettes.
Legislative shifts
When South Africa introduced designated smoking areas in restaurants and bars there was vehement opposition from sections of the hospitality industry. But, writes Savera Kalideen, executive director of the National Council Against Smoking in the Daily Maverick, two decades later, smoking in non-smoking sections of a restaurant has become taboo.
Back then they argued that the public would stop eating out, restaurants would lose revenue and even close down, and jobs would be lost. Besides, they contended, no one would obey the law.
Bu ordinary South Africans and the hospitality sector have policed the legislation. And despite those initial concerns, research from the University of Cape Town shows that none of the 700 restaurants surveyed saw a drop in patrons or profits by marking off designated smoking areas.
Of the restaurants, only 1% allowed patrons to smoke wherever they wanted to while more than 40% followed a no-smoking policy, a little over 40% designated an area outside for smoking, and just 11% had a designated area for smoking inside.
No-smoking areas within restaurants and other public spaces are the norm. The legislation, and the annual increase in the price of cigarettes, led to a consistent decrease in the prevalence of smokers from about 38% in 1998 to between 16% and 18% in 2012.
But South Africa has not seen a significant drop in consumption of tobacco products since 2012 – and what's more worrying is there's no reduction in the prevalence of smoking among young people.
Kalideen writes that the Draft Control of Tobacco Products and Electronic Delivery Systems Bill – which is out for public comment until 9 August – will address this problem.
A number of legislative shifts will happen through the legislation. The first declares any enclosed public area 100% smoke-free and proposes introducing some outdoor public places smoke-free too. And, she says, there is good reason for this. Research shows that second-hand smoke is as harmful as smoking. When a smoker lights up in front of a non-smoker, the non-smoker develops a 30% higher chance of getting heart disease.
Kalideen writes that smoke-free public spaces are a well-documented strategy to reduce the number of cigarettes that people smoke and to move them towards stopping completely. An Africa Centre for Tobacco Industry Monitoring and Policy Research (ATIM) study last year found that about a third of non-smokers are exposed to second-hand smoke at restaurants.
The second major shift is around the regulation of e-cigarettes, which have become a familiar sight in public places. The current tobacco control legislation was introduced before e-cigarettes were available so there are no laws governing their use or the advertising, marketing and sponsorship of them.
Kalideen says that this has meant that e-cigarette manufacturers have used the legislative vacuum to promote these devices and make unsubstantiated claims about the impact they have on public health, as well as their efficacy as a quit tool. They have attempted to falsely position the use of e-cigarettes as healthy, sexy and attractive, with a particular focus on getting young people to use the product.
This is set to change as the Bill restricts the use of e-cigarettes in all areas where combustible cigarettes are not allowed. Marketing, advertising and the sponsorship of e-cigarettes will also be banned and their sale will be restricted to adults over the age of 18.
E-cigarette use has been linked to the development of lung diseases, and if used during pregnancy, can cause sudden infant death syndrome. Studies have also linked e-cigarettes to an increased heart rate and high blood pressure.
And, Kalideen says, despite claims from the tobacco industry that e-cigarettes help smokers to stop using combustible cigarettes, evidence shows that e-cigarettes are most likely to be used in combination with combustible cigarettes.
South Africa will join 83 other countries that regulate e-cigarettes.
Kalideen writes that the next shift is that packaging of tobacco products will change too. The ATIM study found that only 13% of smokers are motivated by the text warnings to quit. Change was needed to ensure that South Africans take heed of the health warnings. The draft Bill introduces uniform packaging for all brands and pictorial warnings on all packages. This will remove all advertising on the package and make it harder to ignore the health warning. Plain packaging, as this intervention is called, has resulted in a significant drop in consumption in Australia where it was introduced in 2012.
Tobacco use is one of the top-five risk factors that contribute to South Africa's disease burden. It increases the risk of several chronic diseases including cancers, pneumonia, ischaemic heart disease and stroke. Smokers also face double the risk of developing tuberculosis.
Kalideen writes that South Africa's smoking rates are the highest on the continent – and trends show that these figures will increase over the next 15 years. The new tobacco control legislation should be seen as South Africa's response to the escalating increase in non-communicable diseases such as cancers, heart disease and strokes.
Clashing rights
Health Minister Aaron Motsoaledi's plan to ban smoking in public is a violation of civil liberties, the Free Market Foundation (FMF) says. It also described it as a totalitarian bid by the government to control health and society, which ignored the mental health benefits of smoking, according to The Citizen.
Yesterday, Motsoaledi said the plan to ban public smoking was well under way and that tougher legislation was needed.
But FMF executive director Leon Louw said it would violate the law, as there had been no public participation on the decision and it was contrary to section 195 of the constitution.
"This law would prohibit people from enjoying themselves. While the original law was intended to protect non-smokers, this particular law is a violation of people's right to control their own bodies," he said.
He added that Motsoaledi "was not considering the health benefits of smoking as it contributes to decreasing depression and stress".
There had also been no socio-economic impact assessment, he charged. "Only big companies will comply. It is anti-small businesses."
But in support of the plan, CEO of the Tobacco, Alcohol and Gambling Advisory, Advocacy and Action Group Peter Ucko said it would benefit the public.
"There is no question that tobacco is harmful and poses many health risks," he said, citing the benefit of the ban in workplaces.
"The freedom to smoke has posed health risks to people of all ages. There is a desperate need to control public smoking."
Future of SA's vaping industry is hazy
The government's proposed new laws for tobacco control threaten the future of the vaping industry and will put jobs at risk, the Vapour Product Association (VPA) said, writes Tamar Kahn in Business Day.
The draft Control of Tobacco Products and Electronic Delivery Systems Bill proposes bringing e-cigarettes into the regulatory net for the first time. It contains provisions that subject e-cigarettes to the same strictures as traditional tobacco products, with tight control on their use, marketing and sales. The public comment period for the bill closes on August 9.
"As it stands, the bill will ban any form of marketing or communication with retailers and even prohibit [vaping] retailers from showing their products in their own shops. The reality is millions of smokers who might switch to safer alternatives will just keep smoking and dying instead as a result of this new law," said VPA CEO Zodwa Velleman.
The VPA represents manufacturers, wholesalers, and retailers of smoke-free vapour products.
"Vaping products must be regulated separately. International evidence shows that they are at least 95% less harmful … and countries that have embraced them, like the UK and the US, have seen their smoking rates plummet in recent years," she said.
Public Health England published a report earlier in 2018, which concluded that vaping posed a fraction of the health risks of smoking, and that switching completely to e-cigarettes conveyed substantial health benefits.
The local e-cigarette market generated more than R1.16bn in sales revenue in 2017 and is projected to triple in size over the next decade, but this growth is threatened by the new bill, said the VPA, citing research it commissioned from Canback consulting.
Taxing e-cigarettes at the same level as traditional tobacco products such as cigarettes would have a chilling effect on the market, it said.
Canback's market analysis of the vaping industry, which excluded the effects of illicit products on which no excise tax is paid, concluded that local market growth was currently constrained by product affordability. While prices had fallen in the past three years, e-cigarettes were affordable for just 16% of the population, said Canback vice-president Arshad Abba.
In the absence of legislative changes that constrained sales, increased competition that led to price cuts and growing affluence would help drive market growth, he said. However, if these products were taxed in line with traditional tobacco products it would have a significant effect on their retail price, he said.
"The category would drop off suddenly in the first year of implementation, and then slowly recover," he said. A sudden price rise could prompt some users to migrate back to cigarettes, he said.
If the bill were enacted in its current form, its restrictions on advertising and display of e-cigarettes would also constrain sales, and knock specialist retailers hard, said Abba.
By 2017, the vaping sector had created more than 4,300 jobs. If the sector is not hampered by regulatory intervention, that number is expected to grow to 14,690 jobs by 2027.
All lit up over more smoking bans
The Saturday Starreported the Vapour Products Association (VPA) of South Africa as warning the government that the Tobacco Bill threatens to deprive millions of citizens of a safer alternative to smoking.
This was revealed at a conference in Sandton last week, where scientists, policy-makers and medical and public health professionals gathered to examine the latest scientific research and evidence on e-cigarettes and debate their impact.
The self-regulating industry body of vapour product manufacturers and importers believes that should the new bill be passed in Parliament, it could wipe out the vaping industry.
The Department of Health officially released its Draft Tobacco Bill for public comment in May. Among other proposals, the bill plans to ban smoking in certain public spaces and significantly clamp down on what advertising may be used to promote tobacco products.
Some of the proposals include a zero-tolerance policy on indoor smoking in public places (including the removal of designated smoking areas in restaurants), a ban on outdoor smoking in certain public places, the removal of all signage on cigarette and electronic delivery systems (e-cigarettes, vapes) packaging aside from the brand name and warning stickers; and cigarettes and electronic delivery systems may no longer be publicly displayed by retailers.
VPA chief executive Zodwa Velleman argued that the proposed bill, which "lumped e-cigarettes and cigarettes in the same regulatory basket, is unscientific and potentially devastating.
"Vaping products must be regulated separately. International evidence shows they are at least 95% less harmful and countries that have embraced them, like the UK and the US, have seen their smoking rates plummet in recent years.
"The reality is that millions of smokers who might switch to safer alternatives will just keep smoking and dying instead, as a result of this new law."
Velleman believed the bill would not only be disastrous for South African smokers looking for less harmful alternatives, but would also see thousands of jobs go up in smoke.
An economic impact study by Canback Consulting, unveiled at the conference, showed that the vaping market in South Africa is already worth more than R1billion and supports 4,000 full-time jobs.
"The e-cigarette market is projected to grow aggressively and will more than triple in the next decade. This will only happen if the government separates e-cigarettes and traditional tobacco products in the new bill," said Velleman.
"Taxing e-cigarettes at the same level as tobacco could be detrimental to this category."
Velleman added that the department had failed to engage with business and ignored best practice from other countries.
The VPA referred to two international studies which showed why e-cigarettes should be regulated separately from tobacco.
Public Health England, in a report authored by addiction researchers at King's College London and the Queen Mary University of London, found that electronic vaping products were 95% less harmful than traditional cigarettes and helped smokers quit tobacco more successfully.
The Cochrane network of health researchers considered all studies conducted until 2016 where electronic vaping products were used to help people stop smoking tobacco, concluding that electronic vaping products were considerably safer than traditional cigarettes.
"We want to work with the department to reduce the impact of non-communicable diseases and their costs to the country's healthcare system. It is imperative that we provide smokers with a far less harmful alternative to tobacco," said Velleman.
Anti-smoking expert Dr Konstantinos Farsalinos, a research fellow at the Onassis Cardiac Surgery Centre in Athens and the University of Patras in Greece, said it would be "irresponsible" for the government to apply the same regulations to e-cigarettes as tobacco cigarettes.
"We need regulations, but (this) does not necessarily mean bans or over-regulation. It must be reasonable, proportionate and realistic. And this isn't realistic at all," said Farsalinos.
He believed information on e-cigarettes needed to be openly available to the public in South Africa.
"Very few smokers believe the truth that e-cigarettes are far less harmful. Some believe that it is equally if not more harmful than cigarettes, so by applying marketing and display restriction you are basically protecting the established product, which is tobacco cigarettes.
"These restrictions provide a clear but very wrong message that e-cigarettes and tobacco cigarettes are the same thing."
The Tobacco Institute of Southern Africa (Tisa) agreed that tobacco cigarettes, electronic delivery systems and other new-generation products should be dealt with in a separate regulatory framework.
Tisa chairperson Francois van der Merwe said electronic delivery systems should be given a chance in South Africa.
"Various voices, including from the medical fraternity, around the world are saying that the new-generation products are less harmful than traditional cigarettes There is space in the market for both tobacco products and new-generation products."
Meanwhile, the National Council Against Smoking said there was enough evidence to show e-cigarettes were just as dangerous as tobacco cigarettes.
"These products cause harm to the heart, to the lungs, to the respiratory system, so from a health point of view it is very necessary that they are regulated," said executive director Savera Kalideen.
[link url="https://citizen.co.za/news/south-africa/1984032/time-running-out-to-comment-on-law-that-could-put-you-in-jail-for-smoking-at-home/"]Article in The Citizen[/link]
[link url="https://www.dailymaverick.co.za/article/2018-07-30-tougher-anti-tobacco-laws-in-the-pipeline-in-sa/"]Daily Maverick report[/link]
[link url="https://citizen.co.za/news/south-africa/1912780/free-market-foundation-fumes-over-proposed-public-smoking-ban/"]Free Market Foundation fumes over proposed public smoking ban[/link]
[link url="https://www.businesslive.co.za/bd/national/2018-08-02-future-of-sas-vaping-industry-is-hazy/"]Future of SA's vaping industry is hazy[/link]
[link url="https://www.iol.co.za/saturday-star/news/all-lit-up-over-more-smoking-bans-16399462"]All lit up over more smoking bans[/link]