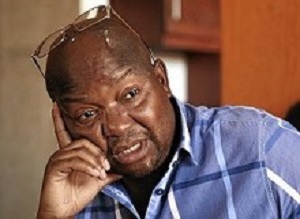 A medical doctor's court battle to get the Government Employees Medical Scheme (GEMS) to pay for his cancer treatment has ended after the expensive Keytruda treatment request was endorsed by an independent panel of oncologists.
According to a Sowetan report, GEMS reviewed Dr Sipho Bvuma's application for it to pay for the expensive drug Keytruda to treat his stage four cancer.
It was previously reported that a frustrated Bvuma, 47, who works at the Chris Hani Baragwanath Academic Hospital, took the scheme to court after it refused to pay on the basis that the drug was not registered to treat his condition. "The applicant's condition, unfortunately has reached an advanced stage and the cost of the treatment is not justified under the circumstances. At the end of the day, GEMS cannot pay for treatment that will not achieve the desired result of saving the patient's life," it stated.
However, yesterday Bvuma's family and GEMS confirmed that the company had approved the request after it was reviewed by an independent panel of oncologists.
GEMS chief operations officer Dr Stan Moloabi said they had informed him of the decision to grant his request following an urgent ex gratia process. The company had previously argued in court papers that paying for the treatment which could cost R583,000 would not be viable in Bvuma's case, as Keytruda is not registered in South Africa to treat his condition, while there was no scientific evidence that it can save his life.
But Moloabi said the independent oncology panel had come to a different conclusion. "The initial position of the scheme not to fund this particular medicine was based on the fact that it is not registered in South Africa as a treatment option for the specific type of cancer that the member requires treatment for. On review of the funding decision, a panel of independent oncology experts recommended that this specific treatment, although not registered locally for this indication at this stage, can potentially benefit the member."
Moloabi said the fact that the application was initially declined shows that handling funding requests for newer drugs was a sensitive and difficult process. "As a healthcare funder, GEMS has a duty to exercise caution and circumspection with regard to treatment options that are not registered locally for a specific medical condition," Moloabi said.
Bvuma's younger sister Khanyisa, also a medical doctor, said Bvuma was still waiting for doctors to brief him on what should happen following the approval.
Bvuma said in a Radio702 interview that he has taken GEMS to court for denying him the medical treatment – the second time that he has taken GEMS to court. A year ago, he won a court case which forced GEMS to pay for a procedure called Gamma Knife radiation.
[link url="https://www.sowetanlive.co.za/news/south-africa/2018-11-29-gems–will–pay-for-doctors-cancer-treatment/"]Sowetan report[/link]
[link url="http://www.702.co.za/articles/327844/bara-doctor-takes-medical-aid-to-court-for-denying-him-pricey-cancer-treatment"]Radio702 interview[/link]