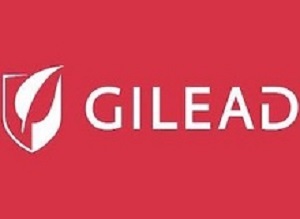 A federal judge in Delaware in the US has overturned a jury's verdict requiring Gilead Sciences Inc to pay a record $2.54bn because its hepatitis C drugs Sovaldi and Harvoni infringed a patent held by rival Merck & Co Inc.
Reuters Health reports the verdict had been the largest ever in a US patent case but US District Judge Leonard Stark in Wilmington, Delaware, ruled Merck's patent was invalid. He said it did not meet a requirement that it disclose how to make the treatment it covered without undue experimentation.
Gilead is quoted in the report as saying that it always believed the patent was invalid and was pleased the judge confirmed that opinion. Merck said it planned to appeal and believed the judge's ruling did not reflect the facts of the case.
The report says the December 2016 verdict followed a trial in which jurors found that Merck's patent on hepatitis C treatments, which it acquired in 2014 when it bought Idenix Pharmaceuticals, was valid. Hepatitis C, estimated to infect about 3.2m Americans, is a viral disease that causes inflammation of the liver that can lead to liver failure.
Direct-acting antivirals, such as Gilead's Sovaldi and Harvoni, have revolutionised treatment, with cure rates of more than 90% shown in clinical trials.
Idenix, the original holder of the patent at issue in the lawsuit, sued Gilead in 2013 in an effort to block the launch of Sovaldi, which was approved by the US Food and Drug Administration in December of that year. Harvoni, which combines Sovaldi's active ingredient, sofosbuvir, with another drug, was approved in October 2014. Merck sells its own hepatitis C drug, Zepatier.
The report says the company won a $200m jury verdict last March in a separate patent infringement case against Gilead over hepatitis C drugs. But in June 2016, a federal judge in San Jose, California, overturned that verdict after finding that Merck engaged in a pattern of unethical conduct, including lying under oath. Merck has disputed the judge's ruling and is appealing.
[link url="https://www.reuters.com/article/us-gilead-sciences-lawsuit/gilead-wins-reversal-of-2-54-billion-hepatitis-c-drug-patent-verdict-idUSKCN1G10MH"]Reuters Health report[/link]
[link url="https://cases.justia.com/federal/district-courts/delaware/dedce/1:2013cv01987/53754/431/0.pdf?ts=1479378035"]Judgment[/link]