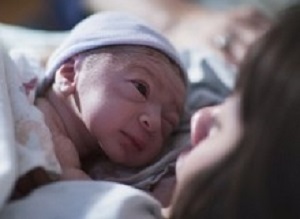 The US Centers for Disease Control and Prevention recently released a report that shows a fourfold increase in the diagnosis of opioid addiction among women who present to hospital for childbirth. Addiction medicine expert Dr Robert Shearer investigates this growing problem and its causes in an article in The Hill.
The study, published in the CDC's Morbidity and Mortality weekly publication, was conducted over a span of 15 years and concluded in 2014 to characterize trends for health care costs and utilization. An earlier report, also from the CDC, showed similar statistics surrounding the occurrence of neonatal abstinence syndrome (NAS) between 1999 and 2013.
In each particular case, the incidence went from 1.5 per 1,000 to 6 per 1,000 over the 15-year time frame.
As an OBGYN for 41 years who also provides treatment to those fighting addictions, I am well connected to how the female population is being affected by the opioid epidemic.
Although the above reports are not unexpected data for those involved in addiction care; the ramifications are so significant that it is essential to use this moment to reflect on how this has occurred, what kind of treatment one should seek and how this problem can be corrected.
Etiology of the epidemic
The etiology of the current opioid epidemic can be traced to a series of events which began around 2000. The perfect storm.
First, pain pills became stronger, impacting the neurobiology of the brain significantly. Second, the pressure was placed on physicians to treat pain as one would treat an abnormal vital sign (rating of pain became a common question).
Third, pain clinics opened to better treat pain but just made patients more addicted to the opioids being prescribed. By 2013-14 in Tennessee, where I see patients, there were 333 pain clinics and more than 8.5 million prescriptions written for pills such as oxycodone, hydrocodone, and oxymorphone.
The United States was the leading user of oxycodone, and this placed Tennessee as one of the prominent users of oxycodone in the world. Against this backdrop of pill availability, was an unawareness by many providers that opioids could be as addictive as they are.
Treatment is available and useful
Addiction treatment for the pregnant population is available and useful. It is vital for pregnant women with opioid addiction to start treatment in the early stages of pregnancy and participate in behavioral therapy and support during pregnancy and post-partum.
A pregnant woman who is receiving addiction treatment can often benefit from the option of delivering at facilities prepared to care for newborns with neonatal abstinence syndrome (NAS) and who can facilitate access to appropriate, postpartum and ongoing care that addiction recovery requires to prevent relapse.
Ironically, in my addiction treatment office, which primarily treats women with opioid addiction, quite a few patients state that their pill addiction began with pain pills they received after childbirth.
For many individuals opioid pain pills created energy, and this would be just what a postpartum mother would need. It was much easier to keep house and a newborn with a pill than not and not too hard to get a refill for pain.
It's apparent now that some women can develop an abuse, then an addiction after a short interval of using pain pills. Other common factors related to opioid dependence include biological inheritance, aversive childhood experiences, mental health issues, and trauma both of a physical and emotional type.
Lack of access to care
One of the most significant problems that currently exists is a lack of access to care. Opioid addiction is a chronic condition that does not respond to short-term treatment. It requires long-term, recovery-oriented services. The occurrence of withdrawal from opioids, as well as the triggers to use opioids, are so severe that relapse is typical in an individual who tries to maintain abstinence.
It is for this reason that medication is used as a maintenance treatment to prevent withdrawal, keep engagement and allow the individual to participate in behavioral therapies to build on strengths and address needs. This life course perspective changes the treatment concept from a short stay and discharges to a more integrated long-term recovery.
It is this need for long-term recovery management that makes opioid addiction comparable to other chronic primary health disorders. Recovery over a lifetime must be maintained, and to do so requires a high standard of quality of care and engagement in behavioral counseling and medication-assisted treatment (MAT). To accomplish this requires more access to care that is committed to sustained recovery.
The stigma issue
Another problem is the stigma that is associated with addiction. Lawmakers may be too removed from people with addiction to feel for them and try to understand their needs. Pregnant women who fight addiction feel the shame and stigma that many others battling addiction also feel, but they also are fearful for the life of their unborn child. This stigma and fear may keep the pregnant patient silent; which is unfortunate as they could miss out on effective treatment, safe deliveries and promising recovery options.
The opioid addiction problem is not going away, but it will to continue to grow for several years. The biologic and genetic transmission of genes causing addiction coupled with aversive childhood experiences as well as inadequate mental health services will perpetuate dependence.
This is why studies like this one released by the CDC are great building blocks for developing preventive practices to help reduce the epidemic. Using opioid drugs during pregnancy can cause neonatal abstinence syndrome, pre-term labor, stillbirth and directly harm the mother's physical and mental health; sometimes it may even be fatal for the mother.
Women need to know its ok to say, "I need help." or "I am in recovery."
Dr Robert A Shearer practices addiction medicine in the Pathway HealthcareSpringfield-Nashville clinic. In 2013, he turned his focus to addiction in pregnancy after the increase of drug use in pregnancy and neonatal abstinence were noted.
[link url="http://thehill.com/opinion/healthcare/403722-opioid-addiction-isnt-going-away-and-it-will-continue-to-grow-for-several"]Opioid addiction isn't going away and it will continue to grow for several years[/link]Share to Twitter
[link url="https://www.cdc.gov/mmwr/volumes/67/wr/mm6731a1.htm?s_cid=mm6731a1_w#contribAff"]Opioid Use Disorder Documented at Delivery Hospitalization — United States, 1999–2014[/link]