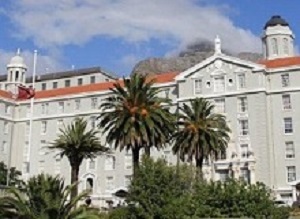 Massive levels of violence — the number of gunshot wound patients admitted to Groote Schuur has doubled in the eight years — coupled with abusive patients, is taking its toll on medical staff and emergency workers.
The Times reports that the Western Cape is bleeding, and so are its health workers.  This is according to the head of trauma at Groote Schuur Hospital in Cape Town, Professor Andrew Nicol who said that many emergency workers were being booked off with burnout and post-traumatic stress disorder.
At Groote Schuur, the province's second-biggest hospital, the number of patients with gunshot injuries had doubled in the past eight years from 36 cases a month to 73, he said. The biggest hospital, Tygerberg, treats another 107. said Nicol.
The report quotes Nicol as saying: "It does cause damage, especially to our young doctors who are exposed to this massive level of violence and who work on weekends often with intoxicated patients. It's taking a toll on them." And, according to head of Western Cape Health, Dr Beth Engelbrecht, ambulance staff were particularly badly affected by post-traumatic stress disorder due to the violence aimed at them.
While the number of patients admitted for gunshot wounds at Groote Schuur has increased dramatically,  a News24 report, the hospital's trauma unit currently maintains a survival rate equivalent to a Level One trauma centre in the US. This, said Nicol, was due to enormous efforts by his team of surgeons, nurses and theatre staff.
Emergency centres are operating at more than 100% capacity most of the time. In 2008, emergency centres at district and regional hospitals in the city collectively saw 186,425 emergency cases. In 2018, this number stood at 382,132. And, the report says, in recent years, there has also been a 17% increase in the caseload at Forensic Pathology Services. During 2018, 4,170 of the 11,930 admissions were as a result of unnatural deaths. Of these, 2,029 – almost half – were deaths due to gunshot wounds.
The report says the direct result of violent crime is that patients who have non-life-threatening conditions have to make way for the emergency cases and are forced to wait longer for medical care, especially over weekends. Health MEC Nomafrench Mbombo said the provincial health budget "goes to crime". "We are now on battleground medicine," she said. And matters are not expected to improve any time soon as budget cuts meant that there was not enough money to increase the province's staff complement.
Treatment Action Campaign's provincial chair Vuyani Macotha said in a Weekend Argus report that while some improvements have been made, crime in Khayelitsha continues to hamper health services. "There hasn't been many improvements in health services, the simplest example being the ambulance service. If you happen to get stabbed in C section in Site C and need medical assistance, an ambulance cannot get there without a police escort."
He said a joint co-ordinated approach with members of society and government was need to find a solution.
[link url="https://www.timeslive.co.za/news/south-africa/2019-08-08-cape-towns-gun-violence-is-making-health-workers-sick-bosses-warn/"]The Times report[/link]
[link url="https://www.news24.com/SouthAfrica/News/100-increase-in-gunshot-victims-at-groote-schuur-hospital-in-last-8-years-20190808"]News24 report[/link]
[link url="https://www.pressreader.com/"]Full Weekend Argus report (subscription needed)[/link]