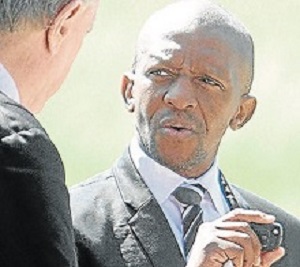 The Hawks are investigating an Eastern Cape lawyer for three dubious medical negligence claims totalling R45m. The Eastern Cape government facesR17bn in claims and lawyers have launched 2,500 claims for medical negligence in the Mthatha High Court alone.
Three new police cases have been opened against Zuko Nonxuba at Madeira and Engcobo police stations, a Saturday Dispatch report says.
In these cases, the R45m was claimed for three "damaged" children. Yet investigators found: one child happily at school with no disability; one child was not actually born in a state hospital, but on the side of the road; and family were told the lawyer would get a state grant for their disabled child, but without telling them, Nonxuba launched a multimillion-rand medico legal claim for negligence.
The report says the Eastern Cape government is being sued for R17bn in medico legal claims for medical negligence in provincial health hospitals and lawyers have launched 2,500 claims for medical negligence in the Mthatha High Court alone.
Eastern Cape Hawks spokesperson Captain Anelisa Feni said: "These cases are under the Hawks' serious commercial crime unit. No further information will be released as they are under investigation."
Eastern Cape Health spokesperson Sizwe Kupelo said: "We can confirm that the department launched an internal investigation into fraud and syndicated activities around medico legal claims against the department."
Nonxuba is quoted in the report as saying: "I am unaware of any investigations by the Hawks. I have not defrauded nor instituted fraudulent claims against the department of health in the Eastern Cape."
Government officials alleged this week Nonxuba, through his touts who hang around at hospitals, approached the parents of the three children who were supposedly victims of hospital negligence and promised to assist them to win medical negligence claims. Two of the alleged victims are in the Mthatha area and one is in Engcobo. The source said of Nonxuba's claims: "In all the cases, it was just cut-and-paste. The claim amounts were identical at almost R15.1m each. That raised an alarm."
Kupelo said they were unable to name any individuals involved as the investigation was at a "very sensitive stage. The investigation is targeting all individuals involved, including officials, private citizens and lawyers."
The source said: "As the Road Accident Fund has tightened up, these lawyers are running to the health department to claim and the worst part of it, they are using officials to steal files. At times they are immediately informed of any suspected negligence by hospital staff and documents go missing."
The report says earlier this month, Nonxuba conceded in court that he had overcharged a severely disabled client more than R4m, which he has now agreed to pay back. It has taken more than three years of threats, reports to the Law Society and expensive high court litigation to get Nonxuba to pay his paraplegic former client Avela Mabuti Mathimba his due.
[link url="http://www.dispatchlive.co.za/featured/2017/11/25/hawks-probe-ec-lawyers-r45m-medico-legal-claims/"]Saturday Dispatch report[/link]