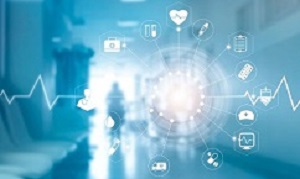 National Health Insurance (NHI) plans this week came under unexpected pressure from healthcare oversight bodies on the issues of independence and funding, and the private sector in the form of  Business Unity SA  wrung an unexpected negotiating concession from Health Minister Zweli Mkhize, writes MedicalBrief.
The Health Ombud wants Parliament to review NHI-related legislation that causes his office to report to the minister; the Office of Health Standards Compliance, and the Council of Medical Schemes both want bigger budgets to meet increased NHI responsibilities, and Business Unity SA is enter into direct bilateral negotiations with government over its NHI concerns.
Health Ombud Professor Malegapuru Makgoba urged Parliament to review legislation that led to the establishment of his office, saying that it is impossible for an ombud to be independent when s/he reports to the health minister, writes MedicalBrief. It is possible that provisions in the 2013 National Health Amendment Act making the health ombud accountable to the minister could be reviewed, given Makgoba's concerns.
According to a National Assembly Portfolio Committee on Health media statement released on 6 September, Makgoba said: "Parliament expects me to be independent, I report to the Minister, how can I be independent?
"There are contradictions that are created in the Act. Offices of Health Ombudsman in the world deal with maladministration in health."
The day before, the committee was briefed by both the Health Ombud and the Office of Health Standard Compliance (OHSC) on its annual performance plan for 2019-20.
OHSC Chief Executive Dr Siphiwe Mndaweni said certification of compliance with regulated standards was a prerequisite for funding for the NHI.
This presentation, said Committee Chairperson Dr Sibongiseni Dhlomo, "was quite an eye-opener" as the OHSC looks at norms and standards that health institutions must comply with.
"We would like, as the committee, to commend the work that is being done by the OHSC, so that as NHI is being implemented, more and more facilities are meeting the standards of quality of service," Dhlomo told the committee.
Makgoba, briefed the committee on the "challenges and frustrations" he faces as Health Ombudsman, the statement said. In his opening remarks, Makgoba alluded to Life Esidimeni and said there would never be another such case.
There was, Makgoba said, an "explosion of mental health in the world. South Africa needs to respond to the mental explosion as the country responded to the pandemic of HIV/Aids. European countries are looking into mental health."
Makgoba, the statement continued, "pleaded with the committee to look at the legislation that led to the establishment of the Health Ombud" because of the Act's contradictions and undermining of independence. "Parliament has an answer to this issue," Makgoba argued.
Chairperson Dhlomo, said: "We will be appraised by the Department of Health in order to understand the concern raised by Professor Makgoba.
Meanwhile, the government has responded to input from the private sector on the fast-tracking of the NHI process with a surprising concession, writes MedicalBrief.
In response to "issues of concern" expressed by Business Unity SA (Busa), Health Minister Zweli Mkhize has agreed to formal bilateral talks over the NHI between five-member teams from each side meeting to engage on sticking points. Busa will also ask Parliament for a six-week extension on the public comment period for the Bill.
Busa's concerns about NHI extend beyond investor sentiment, as its members are directly and indirectly affected by any changes to the health system, writes Tamar Kahn on BusinessLive. Employers play a significant role in their worker's access to healthcare — either by subsidising their medical scheme contributions, or by providing health services directly. And productivity is affected by the health of their workforce, whether it depends on public or private healthcare providers.
In a joint statement, Busa expressed "in principle" support for the NHI. "The discussion began with a common understanding that the current healthcare system is inequitable and unsustainable. There was no dispute that universal health coverage should be realised through active co-operation between the public and private healthcare sectors."
Mkhize said the joint talks were "a positive departure from historically hostile public- private relations … As a sector we are already showing signs of maturity and cohesion, which is very encouraging."
In another report, BusinessLive's Tamar Kahn reports that the Office of Health Standards Compliance, the watchdog agency charged with inspecting hospitals and clinics, needs a bigger budget,  has told Parliament that it will need a bigger budget if it is to take on new responsibilities under NHI. This echoes sentiments recently expressed by the head of the medical schemes industry regulator, the Council for Medical Schemes (CMS), writes Kahn.
Siphiwe Mndaweni, CEO of the OHSC, told MPs that the organisation was struggling to fulfil its current mandate because of its small budget of R136.5m for the 2019-20 fiscal year. The OHSC was established in 2014 and initially only inspected public hospitals and clinics, but since February its responsibilities had expanded to include inspecting private sector facilities, she said.
Parliament called for written submissions on the NHI Bill on August 30 and gave interested parties until October 11 to do so.
The non-profit Organisation Undoing Tax Abuse (Outa) said that the deadline was too short for such an important piece of legislation, and said it had written to parliament asking for a 90-day comment period.
[link url="https://www.parliament.gov.za/press-releases/health-committee-briefed-health-ombudsman"]Health Committee briefed by Health Ombudsman[/link]
[link url="https://www.gov.za/sites/default/files/gcis_document/201409/36702gon529_1.pdf"]Act No. 12 of 2013: National Health Amendment Act, 2013[/link]
[link url="https://www.businesslive.co.za/bd/national/health/2019-09-04-busa-and-health-department-set-up-team-for-nhi-talks/"]Full BusinessLive report on Busa[/link]
[link url="https://www.businesslive.co.za/bd/national/health/2019-09-04-health-facility-watchdog-calls-for-more-funds"]Full BusinessLive report on OHSC[/link]