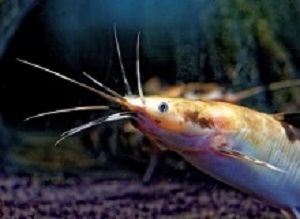 Organochlorine pesticides (OCP) residues in catfish along the Klip River in Gauteng pose an extremely high risk to human health when consumed, with a cancer risk as high as 1 in 10, according to a study by researchers at North-West University, Hokkaido University, Japan and the University of Gondar, Ethiopia.
The sharp-tooth catfish (Clarias gariepinus) – a source of food for people living along the Klip River in Gauteng – contains high levels of toxins that can cause cancer if eaten regularly, reports News24. The river flows through Soweto, Fleurhof and Lenasia, where the catfish are consumed by residents daily.
According to a study by researchers at North-West University, Potchefstroom, Hokkaido University, Japan and the University of Gondar, Ethiopia, the fish contain high levels of pesticides that can be extremely harmful to humans. In some cases, the risk of contracting cancer is 1,000 times more than what is considered safe.
According to one of the study authors, Professor Rialet Pieters, who is a researcher at the unit for environmental sciences and management at North-West University, there is no way of controlling the pesticides found in the fish as they are residues that occur freely in the environment. In fact, with the exception of dichloro-diphenyl-trichloro-ethane (DDT), they haven't been in use since the 1980s.
"South Africa is a signatory to the Stockholm Convention (on Persistent Organic Pollutants) which means we do not use these pesticides anymore, except for DDT in areas that use it to control malaria."
"We have evidence that the presence of these pesticides is due to historic use. Most of these were banned in the 1980s. And the DDT that is still used in the northern parts of the country can be transferred by air – we call it long-range transport. That means it can be transported to any part of the world. We have found these compounds in areas such as the Antarctic, in whales, for instance. People would never have used it in those areas."
Pieters said in the report that once the high levels of toxins in the fish had been established, the next step was to do a human health risk assessment. It calculates an exposed individual's chances to develop cancer. If the risk is greater than one in 10,000, it is considered an "unacceptable risk", according to the US Environment Protection Agency.
"If someone living in Lenasia were to regularly eat contaminated fish, that person's risk jumps to 1,105 out of 10,000."
Pieters said samples taken from the Lenasia area posed the highest risk. A mid-range estimate puts the risk of developing cancer at 251 in 10,000. "We got different values for Fleurhof and Orlando, ranging between 172 and 359 in 10,000 at Fleurhof and between 191 and 624 in 10,000 people at Orlando."
Pieters says in the report that the contamination can cause "a wide number of cancers", among them non-Hodgkin's lymphoma as well as skin and lung cancer. "There are many more," Pieters said. "The sharp-tooth catfish that we collected is actively being fished by people."
According to Pieters, one of the study authors, Wihan Pheiffer, observed subsistence fishermen active along the Klip River. "He wanted to buy fish from them but they refused because it is a source of food for them. We are, however, not sure to what extent the fish is being consumed. That would be the next step: finding out how many people are eating this fish and how much of it they are consuming."
The report says, according to Pieters, the risk of developing cancer is a long-term risk. "People don't die immediately (after consuming the fish). The fish appear to be healthy and people are not concerned, as they would be if the fish were floating dead in the water. So, people are unaware of these compounds in our water that can have all kinds of harmful effects. Nothing might happen now, but you can die of cancer in 15 to 20 years."
Pieters said there was nothing anybody could do to control or avoid these contaminants from spreading. "Once they hit the atmosphere, we cannot control their spread at all."
Pieters said public awareness and communication about the risks were the only way to protect people from exposure.
"There are so many harmful compounds that people are exposed to daily: when you fill up your car and inhale the fumes; the smell of a new vehicle, which are vapours; the smell of a recently painted house; pharmaceuticals and cosmetics…those all contain compounds that can have different effects on your body."
Pieters said in the report that although the body can metabolise many of these, most people are exposed to harmful compounds their entire lives. "Most people don't realise it. Just because you don't see an immediate effect, it doesn't mean constant exposure to a mixture of compounds won't harm you in 15 or 20 years," Pieters said.
Abstract
Organochlorine pesticides (OCPs) in South Africa have for the most part been banned, except dichlorodiphenyltrichloroethane (DDT) which is still used as malaria vector control. The aim of this study was to determine OCP residues in the aquatic fauna of one of South Africa's most populated areas, Soweto. Risk to human health through OCP exposure via fish consumption was investigated. Clarias gariepinus was chosen as bioindicator because it is an apex predator that is in abundance, but is also a valued food source. Dichlorodiphenyltrichloroethanes (DDTs), hexachlorocyclohexanes (HCHs), and chlordanes (CHLs) were detected in the fish tissue with the DDTs being the most prevalent at all sites. Of the three locations, Fleurhof, Orlando, and Lenasia, the latter location's fish had the highest ΣOCP load, ranging between 81 and 1190 ng/g wm. The DDTs were determined to be from historic use, whereas the CHL levels indicated more recent inputs. Although the possibility of illegal use cannot be excluded completely, the presence of OCPs outside of their allowed areas of use indicate that these compounds not only stay in the aquatic systems long term, but may be of concern in areas previously not considered high risk areas. The OCP residues in C. gariepinus from the study area pose an extremely high risk to human health when consumed, and has a cancer risk as high as 1 in 10. This potential problem should be kept in consideration when developing national health and conservation strategies.
Authors
Wihan Pheiffer, Nico J Wolmarans, Ruan Gerber, Yared B Yohannes, Yoshinori Ikenaka, Mayumi Ishizuka, Nico J Smit, Victor Wepener, Rialet Pieters
[link url="https://www.news24.com/SouthAfrica/News/shock-study-eating-fish-from-the-klip-river-could-give-you-cancer-20181026"]News24 report[/link]
[link url="https://www.sciencedirect.com/science/article/pii/S0048969718304650?via%3Dihub"]Science of the Total Environment abstract[/link]