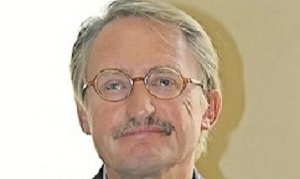 The Gauteng High Court (Pretoria) has confirmed the conviction and sentence of five years direct imprisonment for Dr Danie van der Walt, a gynaecologist who caused the death of a woman in labour through negligence. The Health Professions Council of SA had ordered Van der Walt to pay a R10 000 admission of guilt fine and he had appealed the jail sentence as 'shockingly inappropriate'.
The rejection of gynaecologist Van der Walt's appeal could be the "last straw" for a profession already under siege, experts warn. Van der Walt has announced that he will now approach the Supreme Court of Appeal.
Netwerk24 reports that colleagues of Dr Van der Walt are rallying behind him, saying the 'harsh' sentence may be the last straw for obstetricians who they say are already under siege from civil litigation and cannot afford souring malpractice insurance.
Professor Leon Snyman of the SA Association for Obstetricians and Gynaecologists says the verdict sends a chilling message for doctors attending to labour cases. He says the insurance premium for obstetricians is R1m a year and doctors practising in this field must deliver 24 babies per month just to cover their insurance fees. 'Now one of our members get sent to prison for a basic human error.'
Van der Walt is probably one of the first doctors to be sent to prison for negligence with a patient, the report notes. Dr. Deon Kotzé was given a suspended prison sentence and community service in 2017 for causing the death through anaesthetics of 2-year-old Juandré Bennett.
Beeld reports that Dr Danie van der Walt, of eMalahleni, went to the hospital to assist Pamela Noni Daweti (22) between 1.30 and 2am on 11 August 2005 despite being called out for the emergency around midnight, the court held.
Daweti had suffered complications during labour the previous evening. After inserting stitches for a massive tear, van der Walt went home. Hospital personnel called him later to say she was still bleeding, but van der Walt gave telephonic instructions to staff instead of returning to the hospital.
This, the High Court has held, supports the Regional Court's finding that the negligence was of such serious nature that he has to be convicted of culpable homicide. The High Court also rejected van der Walt's appeal that a sentence of five years imprisonment was shockingly inappropriate.
Earlier, in 2016, the HPCSA ordered Dr Danie van der Walt to pay a R10 000 admission of guilt fine, City Press reported at the time.
Van der Walt's role in Daweti's death at the Life Cosmos Private Hospital's maternity ward was captured in an investigation report by chief gynaecologist Dr Mokete Titus. The report found that Van der Walt had left Daweti bleeding after delivering the baby and did not investigate what caused the bleeding. He also did not attend to her properly after she delivered the child.
Titus' report was the most vital expert evidence used in court and at the HPCSA's hearing. It said that Daweti endured 14 hours of labour and excessive bleeding after delivering her baby, Lisakhanya, but Van der Walt was away most of the time and gave instructions to nurses by phone.
"He failed to examine the patient and plan management accordingly. The patient was in labour for nearly 14 hours, and prolonged labour creates a high risk for postpartum haemorrhage [bleeding after giving birth], which he should have anticipated," Titus said.
During labour, Van der Walt's conduct was "wholly substandard" in that he did not get Daweti's consent for delivery of the baby using instruments – a vacuum extractor and later forceps.
"Dr Van der Walt applied a vacuum extractor unsuccessfully, followed by the ill-advised use of forceps," the report stated.
"[Daweti] suffered a third-degree perinea tear, which was repaired under anaesthetic in the delivery room. This was substandard as this tear must be repaired in the operating theatre under general anaesthesia.
"The nurses were left to battle on their own and they managed to barely keep the patient alive while the doctor, who should have been in charge, was giving telephonic verbal orders," Titus said.
When Daweti was eventually taken to theatre, it was too late, and she suffered cardiac arrest.
Van der Walt decided not to testify in the trial, and he only testified during the inquest.
Magistrate Merlene Greyvenstein ha said in sentencing that Van der Walt failed to do everything a specialist of his calibre should have done to save the life of Daweti. She said that Dr Van der Walt did not show any remorse during the trial.
She pointed out that she took into account that Pamela's bleeding was not necessarily caused by Dr Van der Walt. She acknowledged him for being a respected specialist and considered, amongst other things, that he has no previous convictions.
[link url="https://www.netwerk24.com/Nuus/Hof/ginekoloog-van-witbank-se-appel-teen-vonnis-verwerp-20190417"]Beeld report[/link]Subscription needed
[link url="https://www.news24.com/SouthAfrica/News/doctor-in-botched-birth-will-know-fate-this-week-20161105"]City Press report[/link]
[link url="https://witbanknews.co.za/96734/gynae-appeals-sentence/"]Witbank News report[/link]
[link url="https://witbanknews.co.za/96734/gynae-appeals-sentence/"]Netwerk24 report[/link]Subscription needed