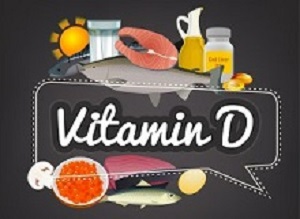 High levels of vitamin D may be linked to a lower risk of developing cancer, including liver cancer, concludes a large study of Japanese adults. The researchers say their findings support the theory that vitamin D might help protect against some cancers.
Vitamin D is made by the skin in response to sunlight. It helps to maintain calcium levels in the body to keep bones, teeth and muscles healthy. While the benefits of vitamin D on bone diseases are well known, there is growing evidence that vitamin D may benefit other chronic diseases, including some cancers. But so far, most studies have been carried out in European or American populations, and evidence from Asian populations is limited.
As vitamin D concentrations and metabolism can vary by ethnicity, it is important to find out whether similar effects would be seen in non-Caucasian populations. So, an international research team, based in Japan, set out to assess whether vitamin D was associated with the risk of total and site-specific cancer.
They analysed data from the Japan Public Health Centre-based Prospective (JPHC) Study, involving 33,736 male and female participants aged between 40 to 69 years. At the start of the study, participants provided detailed information on their medical history, diet and lifestyle, and blood samples were taken to measure vitamin D levels. Vitamin D levels varied depending on the time of year the sample was taken, tending to be higher during the summer and autumn months than in the winter or spring.
After accounting for this seasonal variation, samples were split into four groups, ranging from the lowest to highest levels of vitamin D. Participants were then monitored for an average of 16 years, during which time 3,301 new cases of cancer were recorded. After adjusting for several known cancer risk factors, such as age, weight (BMI), physical activity levels, smoking, alcohol intake and dietary factors, the researchers found that a higher level of vitamin D was associated with a lower (around 20%) relative risk of overall cancer in both men and women.
Higher vitamin D levels were also associated with a lower (30-50%) relative risk of liver cancer, and the association was more evident in men than in women. No association was found for lung or prostate cancer, and the authors note that none of the cancers examined showed an increased risk associated with higher vitamin D levels.
Findings were largely unchanged after accounting for additional dietary factors and after further analyses to test the strength of the results.
The researchers point to some study limitations, for example numbers of organ specific cancers were relatively small. And while they adjusted for several known risk factors, they cannot rule out the possibility that other unmeasured (confounding) factors may have influenced the results, making it difficult to draw firm conclusions about cause and effect. Nevertheless, key strengths include the large sample size for overall cancer, a long follow-up period and the large number of blood samples analysed.
The authors say their findings support the theory that vitamin D may protect against the risk of cancer, but that there may be a ceiling effect, which may suggest that there are no additional benefits beyond a certain level of vitamin D.
"Further studies are needed to clarify the optimal concentrations (of vitamin D) for cancer prevention." they conclude.
Abstract
Objective: To evaluate the association between pre-diagnostic circulating vitamin D concentration and the subsequent risk of overall and site specific cancer in a large cohort study.
Design: Nested case-cohort study within the Japan Public Health Center-based Prospective Study cohort.
Setting: Nine public health centre areas across Japan.
Participants: 3301 incident cases of cancer and 4044 randomly selected subcohort participants.
Exposure: Plasma concentration of 25-hydroxyvitamin D measured by enzyme immunoassay. Participants were divided into quarters based on the sex and season specific distribution of 25-hydroxyvitamin D among subcohorts. Weighted Cox proportional hazard models were used to calculate the multivariable adjusted hazard ratios for overall and site specific cancer across categories of 25-hydroxyvitamin D concentration, with the lowest quarter as the reference.
Main outcome measure: Incidence of overall or site specific cancer.
Results: Plasma 25-hydroxyvitamin D concentration was inversely associated with the risk of total cancer, with multivariable adjusted hazard ratios for the second to fourth quarters compared with the lowest quarter of 0.81 (95% confidence interval 0.70 to 0.94), 0.75 (0.65 to 0.87), and 0.78 (0.67 to 0.91), respectively (P for trend=0.001). Among the findings for cancers at specific sites, an inverse association was found for liver cancer, with corresponding hazard ratios of 0.70 (0.44 to 1.13), 0.65 (0.40 to 1.06), and 0.45 (0.26 to 0.79) (P for trend=0.006). A sensitivity analysis showed that alternately removing cases of cancer at one specific site from total cancer cases did not substantially change the overall hazard ratios.
Conclusions: In this large prospective study, higher vitamin D concentration was associated with lower risk of total cancer. These findings support the hypothesis that vitamin D has protective effects against cancers at many sites.
Authors
Sanjeev Budhathoki, Akihisa Hidaka, Taiki Yamaji, Norie Sawada, Sachiko Tanaka-Mizuno, Aya Kuchiba, Hadrien Charvat, Atsushi Goto, Satoshi Kojima,Natsuki Sudo, Taichi Shimazu, Shizuka Sasazuki, Manami Inoue, Shoichiro Tsugane, Motoki Iwasaki
But Sophia Lowes from Cancer Research UK said in a report in The Guardian: "Although this study suggests that higher vitamin D levels in the blood could mean lower cancer risk in Asian populations, overall the evidence for a possible link has been mixed."
Lowes added that it was not clear whether being deficient in vitamin D has a direct impact on cancer risk or just reflects poor health in general. "Enjoying the sun safely, while taking care not to burn and increase skin cancer risk, should help most people get enough vitamin D in summer," she said.
Julia Newton-Bishop, professor of dermatology and vitamin D expert from the University of Leeds, said the study chimed with others that had found a protective effect from vitamin D against cancer deaths.
Newton-Bishop said the latest study was consistent with findings from the scientific advisory committee on nutrition, which recommended that Britons should be taking 10 micrograms of vitamin D per day, given the variability in sunshine around the country and with seasons.
Newton-Bishop added: "I suspect from this paper and from other papers that vitamin D does have an effect, but it is relatively modest and it is more about avoiding a low level than taking high levels."
[link url="http://www.bmj.com/company/newsroom/higher-vitamin-d-levels-may-be-linked-to-lower-risk-of-cancer/"]BMJ material[/link]
[link url="http://www.bmj.com/content/360/bmj.k671"]BMJ abstract[/link]
[link url="https://www.theguardian.com/science/2018/mar/07/vitamin-d-may-offer-protection-against-cancers-study-says"]The Guardian report[/link]