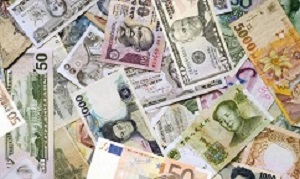 Refusing to discharge from hospital patients who have failed to pay their medical bills is increasingly resorted to in many countries. The Kenyan High Court this week ruled one such detention 'arbitrary and unlawful' but was critical of those who 'walked into private hospitals for treatment' and then 'expected to walk out without paying a cent'.
Carmel Rickard writes in her A Matter of Justice column that for Daniel Kilundo, "imprisoned" in the same hospital that had saved his life, the right to be "freed" from hospital had first to be ordered by the Kenyan High Court: Judge Wilfrida Okwany, who heard Kilundo's application, declared that his continued detention was "arbitrary and unlawful" and issued an order "compelling" the hospital to release him from unlawful detention.
Rickard writes: "Kilundo and his father were involved in a car accident in May. Kilundo, critically injured, was rushed to the Nairobi Women's Hospital where he was admitted to the intensive care unit after his father undertook to settle the hospital bills.
"Some weeks later, officially recovered, he was due for discharge. But the hospital refused to let him out because the bill – kshs 1,033,196 – had not been paid. A fortnight later, Kilundo launched the court petition on which he pinned his hopes for release from hospital 'imprisonment', and won the order that he should be freed."
Rickard writes that Kilundo's case, however, is far from unusual.
She writes: "The court's decision in his matter, handed down last week, refers to a number of Kenyan judgments that concern hospitals taking drastic measures such as detention to ensure payment.
"Some decisions involved the very hospital where Kilundo was detained. In 2017, the High Court was asked to order that the hospital release the body of a man who died after treatment. The man's family was driven to argue that there was 'no property in a dead body', that a body 'cannot be used as a collateral to pay a debt' and that the hospital was not entitled to 'detain' a body to ensure payment of a debt.
"The court found, however, that the petition had no merit and was merely 'misuse' of the court to 'evade a lawfully incurred debt'.
"Another case, heard in 2016, concerned a woman who even offered the hospital a car to settle her debt. When all else failed, she approached the court, with more success than the bereaved relatives in the 2017 matter: the court declared her detention unconstitutional and a violation of her rights, ordered the hospital to pay significant damages, plus interest, for this breach, and to pay her legal costs.
"In Kilundo's matter, the hospital's chief financial officer said Kilundo was admitted in a critical condition. On admission, his father undertook, in writing, to settle the hospital bills. During the son's treatment, they had kept the father aware of the mounting costs, but he constantly assured them that the bill would be settled in full.
"Had the father indicated that money was a problem, the son could have been transferred to another (state) hospital. The hospital argued that the family acted fraudulently by accessing medical care and attention, and only right at the end disclosing that they could not settle the bill. Substantial costs had been incurred for medicine, laboratory services, doctors and nursing staff, and the hospital was entitled to recover its costs.
"Quoting international law on deprivation of liberty, the judge said the courts in Kenya had 'on numerous occasions' been faced by cases such as this – the detention of patients by hospitals for nonpayment of bills – and most courts were of the view that such detention was unlawful, arbitrary and unconstitutional.
"Okwany said she was faced with competing interests: Kilundo's right to liberty and the hospital's property rights. Kilundo's father could have taken him to a cheaper public hospital but he opted not to do so and then declined to pay. The judge was critical of people who 'walked into private hospitals for treatment' and then 'expected to walk out without paying a cent'. However, she noted that the undertaking between Kilundo's father and the hospital did not mention that failure to settle the bill would result in the patient's detention. The hospital could claim the debt the normal legal way, she said. Even though the hospital might be 'aggrieved' by the patient's failure to pay, 'holding the patient' was not an acceptable way of managing debt recovery."
Rickard writes that the judge's comment that this is a not uncommon problem in Kenya is reinforced by a research paper of the Centre on Global Health Security put out in December 2017. Researchers found detention of patients over hospital fee payment occurs across much of sub-Saharan Africa including Nigeria, Kenya, Ghana, Zimbabwe, Liberia, Uganda, Cameroon and the Democratic Republic of the Congo. It also happens 'at a significant level' in India and Indonesia.
She writes: "Among others, the paper notes a case in which 400 people were detained at one stage in a single hospital in Kenya. 'These reports and studies suggest that the annual global number of detained patients is in the hundreds of thousands', with the poorest people in society most affected. Unavoidable emergency care often results in detention because of the high cost of treatment and even countries where maternity services are said to be free report high rates of detention because the free service does not include emergency surgery."
[link url="http://kenyalaw.org/caselaw/cases/view/158915/"]Petition 242 of 2018[/link]
[link url="https://www.chathamhouse.org/sites/default/files/publications/research/2017-12-06-hospital-detentions-non-payment-yates-brookes-whitaker.pdf"]Research paper[/link]