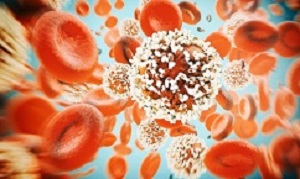 One in five men and one in six women around the world develop cancer during their lifetime. The Guardian reports that this is according to the latest figures from the from the International Agency for Research on Cancer (IARC) which found that one in eight men and one in 11 women die from the disease. The rising toll of cancer is clear from the latest global estimates which predict there will be 18.1m new cases this year and 9.6m deaths. Four years ago, when the IARC last did the same exercise, there were 14.1m cases and 8.2m deaths.
The report says in more affluent parts of the world with good healthcare systems, it is preventable cancers with causes rooted in our lifestyles and modern culture that dominate. Most lung cancers are caused by smoking, while the causes of breast cancer include obesity and alcohol.
In high income countries, says IARC in its Globocan 2018 report, "from one-third to two-fifths of new cancer cases could be avoided by eliminating or reducing exposure to known lifestyle and environmental risk factors." Age is also an important factor, however. More people develop cancer because they live longer and will die of the disease, as other conditions, such as heart attacks and stroke, are prevented or better treated.
The Guardian report says nearly a quarter – 23.4% – of all cancer cases are in Europe, which has 20.3% of the deaths although it has only 9% of the global population. The Americas have 13.3% of the global population and account for 21% of cases and 14.4% of deaths. Asia has a heavy burden, with 48.4% of the global cases and a bigger proportion still of deaths – 57.3%. Africa also has a bigger proportion of global deaths than cases, at 7.3% and 5.8% respectively.
"Cancer is an important cause of morbidity and mortality worldwide, in every world region, and irrespective of the level of human development," says the report.
Lung, breast and bowel cancer are responsible for a third of global deaths between them. The largest number of deaths (1.8m) are a result of lung cancer, because the prognosis is so poor. Breast cancer is fifth, with 627,000 deaths, because diagnosis tends to be earlier and treatments are good in high income countries.
"These new figures highlight that much remains to be done to address the alarming rise in the cancer burden globally and that prevention has a key role to play," said IARC director Dr Christopher Wild in the report. "Efficient prevention and early detection policies must be implemented urgently to complement treatments in order to control this devastating disease across the world."
Abstract
This article provides a status report on the global burden of cancer worldwide using the GLOBOCAN 2018 estimates of cancer incidence and mortality produced by the International Agency for Research on Cancer, with a focus on geographic variability across 20 world regions. There will be an estimated 18.1 million new cancer cases (17.0 million excluding nonmelanoma skin cancer) and 9.6 million cancer deaths (9.5 million excluding nonmelanoma skin cancer) in 2018. In both sexes combined, lung cancer is the most commonly diagnosed cancer (11.6% of the total cases) and the leading cause of cancer death (18.4% of the total cancer deaths), closely followed by female breast cancer (11.6%), prostate cancer (7.1%), and colorectal cancer (6.1%) for incidence and colorectal cancer (9.2%), stomach cancer (8.2%), and liver cancer (8.2%) for mortality. Lung cancer is the most frequent cancer and the leading cause of cancer death among males, followed by prostate and colorectal cancer (for incidence) and liver and stomach cancer (for mortality). Among females, breast cancer is the most commonly diagnosed cancer and the leading cause of cancer death, followed by colorectal and lung cancer (for incidence), and vice versa (for mortality); cervical cancer ranks fourth for both incidence and mortality. The most frequently diagnosed cancer and the leading cause of cancer death, however, substantially vary across countries and within each country depending on the degree of economic development and associated social and life style factors. It is noteworthy that high‐quality cancer registry data, the basis for planning and implementing evidence‐based cancer control programs, are not available in most low‐ and middle‐income countries. The Global Initiative for Cancer Registry Development is an international partnership that supports better estimation, as well as the collection and use of local data, to prioritize and evaluate national cancer control efforts.
Authors
Freddie Bray, Jacques Ferlay, Isabelle Soerjomataram, Rebecca L Siegel, Lindsey A Torre, Ahmedin Jemal
[link url="https://www.theguardian.com/society/2018/sep/12/cancers-rising-toll-will-kill-96-million-people-this-year"]The Guardian report[/link]
[link url="https://onlinelibrary.wiley.com/doi/full/10.3322/caac.21492"]IARC Globocan 2018 report[/link]