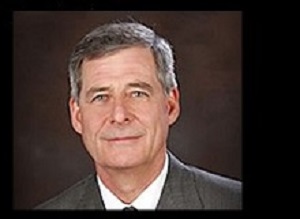 South African hand surgeon Professor Ulrich Mennen was honoured with the prestigious Pioneer of Hand Surgery award at the 14th Triennial Congress of the International Federation of Societies for Surgery of the Hand (IFSSH) held in Berlin, Germany, recently.
Some 4 000 hand surgeons and other healthcare professionals from around the globe attended the IFSSH Congress, which was held together with the 11th Triennial Congress of the International Federation of Societies for Hand Therapy (IFSHT) in June 2019.
"It was a great privilege, and an experience of a lifetime, to receive the IFSSH Pioneer of Hand Surgery award," said Mennen, who recently celebrated his 72nd birthday. "I have had the privilege of building on the sterling work done by predecessors who inspired me to follow in their footsteps. We are most fortunate to currently have outstanding hand surgeons and hand therapists in South Africa, as well as excellent hospital facilities," he added.
Mennen graduated as a medical doctor from the University of Pretoria in 1970. He worked and studied in Germany, the UK and Canada for a number of years, qualifying abroad as a general surgeon in 1978. He completed his degree as an orthopaedic surgeon in 1980, and undertook a fellowship in hand and micro-vascular surgery at Duke University Medical Centre in the US in 1983.
The Medical University of Southern Africa (Medunsa) near Pretoria requested that Mennen establish and head the department of hand and microsurgery in 1985. This active department has hosted numerous international hand surgeons, trained surgeons from all disciplines in the art of microsurgery, taught many registrars and local and international hand fellows, and has been involved in the teaching of thousands of local medical students.
Mennen started a private hand surgery practice at Netcare Jakaranda Hospital in 1992, where he served until his retirement from clinical practice in 2018. Mennen has over 230 publications, books and book chapters to his credit, has lectured in 39 countries, and visited numerous hand surgery units internationally, some as visiting professor.
[link url="http://www.netcarehospitals.co.za/Articles/ArticleID=1061"]Netcare material[/link]