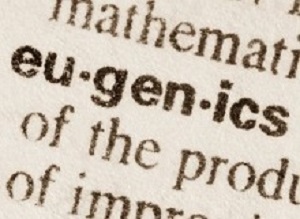 A Japanese woman who was forcibly sterilised in the 1970s at the age of 15 is suing the government in the first case of its kind, reports BBC News. The unnamed woman is one of 25,000 people who underwent the procedure under a now-defunct eugenics law.
The report says the victims were sterilised because they were found to be mentally ill or have conditions such as leprosy. About 16,500 of them were allegedly operated on without consent. Some were as young as nine at the time.
The woman, who is now in her 60s, took legal action after learning she had been sterilised in 1972 after a diagnosis of "hereditary feeble-mindedness". She had developed mental problems after having surgery for a cleft palate as a baby, reports said.
Due to side-effects from the sterilisation, she later had to have her ovaries removed. The woman is said to be seeking 11m yen ($101,000) in damages, citing the violation of her human rights. "We've had agonising days… we stood up to make this society brighter," her sister is quoted in the report as saying.
Japanese Health Minister Katsunobu Kato has refused to comment on the case, saying he does not know the details.
An official from the health ministry said that the government would meet individually with victims of forced sterilisation who needed support, but "has no plans to offer blanket measures" to all of them.
The report says the eugenics law under which the operations happened was in place from 1948 to 1996. The governments of Germany and Sweden, which had similar eugenics policies, have apologised to victims and paid compensation.
[link url="http://www.bbc.com/news/world-asia-42877227"]BBC News report[/link]