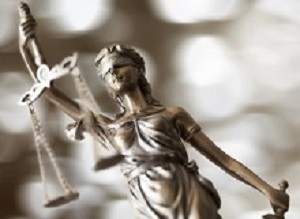 Judges in the UK will no longer need to be consulted when doctors and relatives of patients in a vegetative or minimally conscious state agree life-support treatment should end, the Supreme Court has ruled.
The Guardian reports that the ruling by the Supreme Court could affect the care of thousands of people every year who are kept alive in nursing homes and hospitals by medical interventions.
A legal challenge by the official solicitor – the office that helps people who are vulnerable because of their lack of mental capacity or age in their dealings with the justice system – was brought in the face of opposition by the family and doctors of a man who was identified only as "Mr Y".
The case was accelerated through to the UK's highest court because of his condition, but he died before it could be heard. The court nonetheless listened to legal arguments because, it said, this was an important issue that needed to be resolved.
The court had been told Mr Y was a banker who had a cardiac arrest last June aged 52. Before then, he was very active, despite working long hours in a stressful profession. He ran and skied, regularly went to the gym, and was said to have loved music and rock concerts. He had not left a living will or any instructions on what should happen to him in the case of sudden illness.
After the cardiac arrest, he was said to be unaware of himself and his environment. It was deemed highly improbable that he would regain consciousness. His wife, their two children and his brother and sister, the High Court had previously heard, all accepted Mr Y would not want to live in a vegetative or minimally conscious state with profound disabilities. His doctors agreed.
Richard Gordon QC, for the official solicitor, argued that common law or human rights law required that every case involving the withdrawal of treatment be the subject of a best interests application, regardless of whether there is a dispute.
Until now, families have had to submit themselves to lengthy and expensive proceedings at the court of protection, which considers the cases of those unable to represent themselves.
The report says the original High Court application was brought by Vikram Sachdeva QC on behalf of the unnamed National Health Service (NHS) trust that had been treating the man.
Delivering judgment, Lady Black is quoted as saying: "Having looked at the issue in its wider context, as well as from a narrower legal perspective, I do not consider that it has been established that the common law or the European convention on human rights … give rise to the mandatory requirement, for which the official solicitor contends, to involve the court to decide upon the best interests of every patient with a prolonged disorder of consciousness before CANH (clinically assisted nutrition and hydration) can be withdrawn.
"If, at the end of the medical process, it is apparent that the way forward is finely balanced, or there is a difference of medical opinion, or a lack of agreement to a proposed course of action from those with an interest in the patient's welfare, a court application can and should be made."
[link url="https://www.theguardian.com/law/2018/jul/30/uk-judges-will-no-longer-have-to-rule-in-vegetative-state-decisions-supreme-court"]The Guardian report[/link]
[link url="https://www.supremecourt.uk/cases/docs/uksc-2017-0202-judgment.pdf"]Judgment[/link]