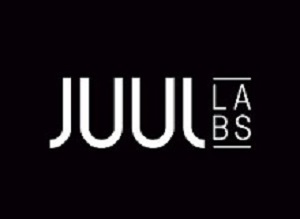 More than 3.6 million school students used e-cigarettes last year, up by 1.5 million over 2017. The use of Juul, the most popular brand, appears to have led this alarming increase, writes David A Kessler – professor of paediatrics at the University of California, San Francisco, and former commissioner of the US Food and Drug Administration – in The New York Times. This should not be a surprise.
The founders of Juul Labs say that their product is not intended for young people but was designed with the adult smoker in mind. "We want to be part of the solution to end combustible smoking, not part of a problem to attract youth, never smokers or former smokers to nicotine products," the company says on its website.
That's important, but it misses an essential point: based on what we know about cigarettes, the unique design of Juul may make it easier for young people to use its product, which delivers high-nicotine vapour. This is known in public health circles as "facilitating initiation." And that's because the blueprint for that e-cigarette could easily have been taken straight out of the tobacco industry's playbook.
The makers of Juul and other e-cigarettes are in the process of seeking approval from the United States Food and Drug Administration (FDA) to continue selling their products, as required by new federal regulations, writes Kessler, who lead the FDA from 1990 to 1997.
To win the go-ahead as so-called new tobacco products, the e-cigarettes must "protect the public health". If Juul's design facilitates use by young non-smokers, it will likely fail under that standard.
The only other way Juul can remain on the market is to apply for status as a smoking-cessation drug. Tobacco products can be sold anywhere, including gas stations and convenience stores. But smoking-cessation drugs can be restricted to prescription or behind-the-counter sales.
Twenty-five years ago, the FDA, which I headed at the time, investigated the tobacco industry to understand what it knew about nicotine, its addictive properties and how nicotine was manipulated to make it more pleasant for smokers. That inquiry led to Congress giving the FDA authority to regulate both traditional cigarettes and e-cigarettes. The agency began exercising authority over e-cigarettes in 2016.
In internal tobacco industry memorandums that now date back almost 50 years, cigarette developers discussed how to design new brands that would be particularly attractive to young smokers while appealing to all smokers.
The industry recognised that attracting young smokers was critical to its long-term success. It also understood there were differences between "pre-smokers," "learners" and "confirmed smokers." For the pre-smoker and learner, the physical effects of smoking were quite unpleasant. But the addictive properties of nicotine could override the unpleasantness. The key for a successful youth brand was to reduce nicotine's harshness and improve the smoothness of the smoke…
* David A Kessler, a professor of pediatrics at the University of California, San Francisco, was commissioner of the Food and Drug Administration from 1990 to 1997.
More on The New York Times, which allows free access to three articles a month.
[link url="https://www.nytimes.com/2019/07/31/opinion/juul-kids.html"]Juul says it doesn't target kids – but its e-cigarettes pull them in[/link]