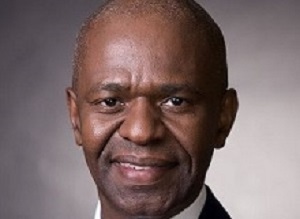 The mother of a baby who lost his arm due to alleged medical negligence at the Stanger Hospital is suing the KZN MEC of Health for R7m. The matter is set down for June, notes a Sunday Tribune report.
Phindile Mpanza (36) issued summons against Dr Sibongiseni Dhlomo after her baby, Kuyakhanya, allegedly had a drip inserted incorrectly into his arm, which caused complications and led to its amputation. Law firm PG Naidoo and Associates Incorporated instituted legal action against the KwaZulu-Natal Health Department on behalf of Mpanza.
In court papers, the mother said she had been admitted to the hospital's labour ward and delivered her baby via Caesarean section. She said an intravenous line had been placed into her son's right upper limb. "Between February 13-14 last year, the child developed right upper limb compartment syndrome with decreased vascularity (thin skin) of his right forearm, muscle ischemia (decreased blood supply) and necrosis (degeneration of tissue). As a consequence, the baby underwent an above elbow, upper limb amputation," the report says the summons read.
The mother alleged the amputation occurred as a result of the 'wrongful and negligent acts' of the nursing staff, who failed to diagnose hypoglycaemia (glucose deficiency) in the baby. She said medics had failed to insert the IV line correctly and to treat several other symptoms displayed by the baby. This included a weak brachial (arm) pulse, poor perfusion, a swollen right upper limb, a cold and pale limb, discolouration of his fingers and reduced movement of the child's arm.
She alleged the nursing staff failed to timeously alert doctors about developments that indicated something had gone wrong. Due to the negligence, the mother claimed, her child had sustained permanent damage. Mpanza said the hospital also failed to transfer the child to a hospital that was better equipped to treat Kuyakhanya.
The report says her R7m claim related to general damages, pain and suffering, discomfort, disability and loss of amenities of life. She also claimed for future loss of income and future medical costs.
The KZN Health Department has issued a notice of intention to defend the matter. Spokesperson Ncumisa Mafunda said she was unable to comment as the matter was before a court.
[link url="https://www.iol.co.za/sunday-tribune/news/health-mec-sued-for-r7m-over-amputation-13349568"]Sunday Tribune report[/link]