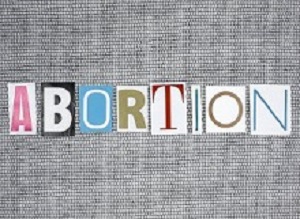 Despite SA's liberal abortion laws, the government has failed to turn policy into a reality, with only 270 of 8,000 health facilities offering termination, said Justice Edwin Cameron at the launch of a Lancet Commission report on sexual and reproductive rights.
Each year more than 25m women around the world have unsafe abortions, according to a report launched by the Guttmacher-Lancet Commission in Johannesburg. And, Health-e News reports, while the report, intended to put sexual and reproductive health and rights on top of the global public health agenda, praises South Africa's liberal abortion laws, activists have lambasted the government for failing to turn policy into a reality on the ground.
"We have roughly 8,000 health facilities, how many of them offer termination of pregnancy?" asked Justice Edwin Cameron at the launch. "Only 270, that's just 7%."
The report says referring to a recent Amnesty International report that noted that less than one in ten of South African public health facilities offer women access to their legally-entrenched right to terminate their pregnancies, Cameron criticised Minister of Health Aaron Motsoaledi for public comments he has made in the past implying that women use abortion as a means of contraception. "How do we go from this beautifully drafted Mandela-era statute to implementation?" he asked, referring to the Choice on Termination of Pregnancy Act signed into law by former health minister Nkosazana Dlamini-Zumu over two decades ago in 1996 under the presidency of Nelson Mandela.
The report says according to head of Section27 Mark Heywood this "extremely limited" access to abortion in the country "is a violation of women's human rights that ultimately leads to loss of life" as many women seek out illegal abortion providers as their only accessible option.
Illegal abortions have high complication rates including death. According to the report almost 7m women "in developing countries sought treatment for complications from an unsafe induced abortion in 2012".
Dr Manala Makua, acting director for women, child and sexual and reproductive health at the National Department of Health is quoted in the report as saying that they are aware of the problem but that opposition from certain parties and health workers "are hurdles".
In December 2017 the African Christian Democratic Party put forward a Bill in Parliament aimed at further decreasing access to abortion in the country. Makua said that the department's rejection of this Bill, which would require women seeking an abortion to undergo an ultrasound and see their foetus, should be heralded as a "success". "We can't afford any more restrictions," she admitted.
She said that the another major "hurdle" is that many health workers refused to perform abortions on moral, religious and cultural grounds. "But termination of pregnancy has nothing to do with morality and is an extremely complex issue that can often be related to contraception failure and gender-based violence," she said. She added that the department was facilitating bi-annual national workshops with health workers on "values clarifications" and "debriefing" because "providers need support". "They need debriefing and motivation to keep going and to understand the context of women seeking these services," she said.
But Heywood said in the report that while these trainings "are important, they are just not enough". "We need a public commitment from the Minister of Health that this is a serious problem."
He compared the stigma that women seeking abortions in South Africa face to the stigma experienced by people "in the old days of HIV". He said: "The Department of Health needs to conduct a proper audit of abortion access at health facilities as a matter of urgency because this is a pervasive but unrecognised disaster, a disaster predominantly affecting poor black women."
Summary
Sexual and reproductive health and rights (SRHR) are essential for sustainable development because of their links to gender equality and women's wellbeing, their impact on maternal, newborn, child, and adolescent health, and their roles in shaping future economic development and environmental sustainability. Yet progress towards fulfilling SRHR for all has been stymied because of weak political commitment, inadequate resources, persistent discrimination against women and girls, and an unwillingness to address issues related to sexuality openly and comprehensively. As a result, almost all of the 4·3 billion people of reproductive age worldwide will have inadequate sexual and reproductive health services over the course of their lives.
To address this unfinished agenda, this 2018 Guttmacher–Lancet Commission proposes a new, comprehensive definition of sexual and reproductive health and rights, an associated essential package of health services, and outlines actions needed beyond the health sector to change social norms, laws, and policies to uphold human rights. Not only are the necessary investments modest and affordable for most low-income and middle-income countries, the benefits of investing in sexual and reproductive health services pay dividends over many years, making it easier to achieve other development goals.
[link url="https://www.health-e.org.za/2018/05/11/abortion-access-in-sa-a-disaster/"]Health-e News report[/link]
[link url="https://www.thelancet.com/commissions/sexual-and-reproductive-health-and-rights"]The Lancet report[/link]