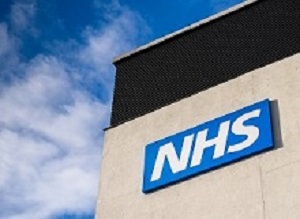 The UK equality watchdog has threatened the National Health Service with legal action if it does not offer transgender patients access to fertility services, reports The Independent. Transitioning treatments can lead to fertility loss, and patients are often not offered the opportunity to store their eggs or sperm before beginning the process.
According to the report, the UK's Equality and Human Rights Commission (EHRC) said the NHS's current policy on this matter was "outdated" and discriminated against the transgender community. The watchdog said patients treated for gender dysphoria, where individuals suffer discomfort or distress over a mismatch between their biological sex and gender identity, should be offered access to fertility services as standard. Without this vital opportunity, they warned thousands could be forced to choose between essential medical treatment and not having their own biological children.
Individual clinical commissioning groups currently decide whether to provide the "gamete extraction and storage" services to patients, but the EHRC said "many" chose not to for transgender patients. The report says the EHRC has now taken the first step towards a judicial review by writing a pre-action letter to NHS England.
EHRC CEO Rebecca Hilsenrath said: "Our laws and our values protect those who seek treatment for gender dysphoria. This means that where appropriate, treatment should be made available in order to ensure that access to health services is free of discrimination. A choice between treatment for gender dysphoria and the chance to start a family is not a real choice. We have asked NHS England to reflect on the true breadth of their statutory mandate and the impact on the transgender community of these outdated policies."
However, the report says, the NHS insists the EHRC has "misplaced their fire" and says the government is ultimately responsible for policies that restricted access to these services. An NHS England spokesperson said: "Decisions on which services are commissioned by NHS England are taken by ministers based on advice from an independently-chaired panel of health experts and patient representatives, using a process set out in primary legislation."
The report says the move by EHRC, which could have major implications for the thousands of people across the nation affected by gender dysphoria, was greeted with enthusiasm by trans rights groups. "We welcome this challenge from the EHRC. It's vital that trans people have fair and equal access to fertility treatment, and for many that should include the option of storing of eggs or sperm before medical transition," said Paul Twocock, director of campaigns, policy and research at LGBT+ rights charity Stonewall.
"As the government's national LGBT survey demonstrated, a lack of provision of fertility services is just one element of the discrimination experienced by trans people, as well as lesbian, gay and bi communities, when accessing healthcare in the UK."
"We know the government are committed to improving health and social care provision for all LGBT people and addressing barriers to fertility support would be a positive step forward in this process."
The report says the Department of Health declined to comment.
[link url="https://www.independent.co.uk/news/health/nhs-transgender-fertility-treatment-legal-action-ehrc-trans-gender-dysphoria-a8478041.html"]The Independent report[/link]