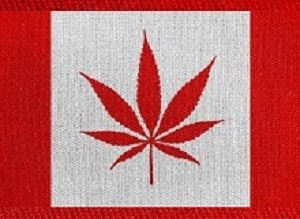 Cannabis legalisation in my homeland of Canada has salient lessons for South African policy-makers. Aside from being sensible social policy, it unlocks new markets and business opportunities while raising tax revenue, writes Ed Stoddard for Business Maverick.
Like so much on the South African policy front, it is low-hanging fruit waiting to be plucked
One of the Nova Scotia Liquor Corporation (NSLC) signature stores is located on land that was forest and disused farmland when I was growing up in the city of Dartmouth. Located not far from the house where my elderly mother still resides, it was a perfect location in the late 1970s and 1980s for wayward adolescents to drink beer and smoke pot under the cover of a coniferous canopy.
Cannabis is still by law off limits to adolescents, but Canadian adults no longer need to conceal their intake beneath the branches of a spruce tree. As is well known, Canada, in October 2018, became the first nation after Uruguay – Latin America's liberal bastion – to fully legalise dagga for recreational use.
I was not in Canada for that momentous occasion, so it felt liberating on Saturday 24 August to walk into the store with an old school friend to make my first legal purchase on land where we once shared illicit tokes.
The cashier was jovial and helpful, and the growing line behind me was completely relaxed. They all laughed when I said I was getting my picture taken because I live in South Africa and it was my first legal pot purchase. People congratulated me.
Pot smokers are generally a chilled lot.
Cannabis legalisation was spearheaded by the Liberal government of Justin Trudeau, who is following a trail of revolutionary social policy blazed by his late father, former prime minister Pierre Elliott Trudeau. When he was justice minister in the 1960s, Trudeau decriminalised homosexuality and legalised abortion and contraception, famously saying: "There's no place for the state in the bedrooms of the nation."
His son has carried on this progressive torch, most notably on cannabis policy. The liberal premise behind this, it must be said, underpins South Africa's own enlightened Constitution, so it is no surprise that the country's top court has ruled that cannabis criminal prohibitions do not pass constitutional muster.
South African lawmakers who must now craft new cannabis policy would do well to examine the Canadian model…
Full report on the Business Maverick site
[link url="https://www.dailymaverick.co.za/article/2019-08-25-weed-it-and-reap-lessons-for-sa-from-canadas-cannabis-legalisation/?tl_inbound=1&tl_groups%5B0%5D=80895&tl_period_type=3&utm_medium=email&utm_campaign=Business%20Maverick%20Monday%2026%20August%202019%20Mercury%20FX&utm_content=Business%20Maverick%20Monday%2026%20August%202019%20Mercury%20FX+CID_0633984a0f802c059bdb4a72f464e609&utm_source=TouchBasePro&utm_term=Weed%20it%20and%20reap%20Lessons%20for%20SA%20from%20Canadas%20cannabis%20legalisation"]Weed it and reap: Lessons for SA from Canada's cannabis legalisation[/link]