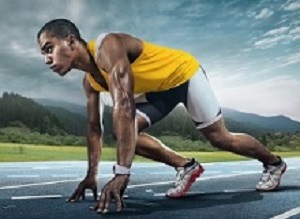 University of Otago researchers have discovered that high-intensity exercise can reduce or reverse the loss in heart function caused by type 2 diabetes. The study found that three months of high-intensity interval training (HIIT) improved heart function in adults with type 2 diabetes, without any change in medications or diet.
Former PhD student Genevieve Wilson carried out the study under the supervision of senior research fellow at the Dunedin School of Medicine, Dr Chris Baldi, with cardiologist and associate professor in the department of medicine, Gerry Wilkins, as her co-adviser.
Wilson explains the study is significant because while research to date has shown that improved glycaemic control and lifestyle changes can improve some outcomes for people with diabetes, reductions in cardiovascular disease have not been realised and cardiovascular disease remains the leading cause of death in these patients.
"Our research has found that exercise at sufficiently high intensity may provide an inexpensive, practical way to reverse, or reduce the loss in heart function caused by type 2 diabetes," Wilson says.
High-intensity interval training involves short intervals of near maximal effort (>90% maxium) exercise like sprinting or stair climbing, separated by intervals of moderate intensity exercise, like jogging, or fast walking.
The goal was for people to spend 10 minutes doing very high intensity (vigorous) activity during a 25-minute exercise period.
Baldi says the incidence of type 2 diabetes continues to increase and the prolonged management of the disease is crippling healthcare systems worldwide. Increasing aerobic capacity through exercise is arguably the best prevention for heart disease and exercise is a cornerstone of diabetic treatment. However, impaired function of the diabetic heart often makes it harder for people with diabetes to exercise effectively nd it was not known whether they would train this hard.
But the study showed that the high-intensity exercise programme for middle-aged adults with type 2 diabetes was safe and acceptable and also well-attended, with a greater than 80 per cent adherence rate over the three months.
"There are two important clinical implications of this work," Baldi explains. "The first, that adults with type 2 diabetes will adhere to high-intensity interval training and are capable of comparable increases in aerobic capacity and left ventricular exercise response as those reported in non-diabetic adults.
"Secondly, high intensity exercise is capable of reversing some of the changes in heart function that seem to precede diabetic heart disease."
Abstract
Type 2 diabetes is associated with reduced left ventricular reserve. It is unclear whether exercise training improves left ventricular function in people with type 2 diabetes.
Purpose: This study aimed to determine whether 3 months of high-intensity interval training (HIIT) improves left ventricular function during exercise in adults with type 2 diabetes.
Methods: Participants performed a V˙O2peak test and received a DXA scan and total blood volume measurement at baseline. Left ventricular end-diastolic volume (LVEDV), left ventricular end-systolic volume (LVESV), and left ventricular stroke volume (LVSV) were then measured at rest and during low- and moderate-intensity semirecumbent exercise in adults with type 2 diabetes before and after 3 months of HIIT (n = 11) or no training (control) (n = 5). The effects of HIIT were determined using repeated-measures ANOVA.
Results: HIIT increased V˙O2peak by approximately 15% (P < 0.002) but did not change body composition or total blood volume. LVESV decreased and LVEDV and LVSV increased from rest to moderate-intensity exercise in both groups at baseline (all P < 0.01). Three months of HIIT increased LVEDV (P = 0.008) and LVSV (P = 0.02) at all conditions, but there was no difference in controls (all P > 0.05). HIIT augmented the reduction in LVESV from rest to moderate-intensity exercise (P < 0.04), but LVESV was unchanged in controls. Increased LVEDV explained 51% of the change in LVSV after HIIT intervention. Mitral inflow parameters and mitral annular velocities were unaffected by HIIT (all P > 0.05).
Conclusions: HIIT training increased the LVSV response to exercise in adults with type 2 diabetes. These data suggest that HIIT can improve LV filling and emptying during exercise and reverse early cardiac consequences of type 2 diabetes.
Authors
Genevieve A Wilson, Gerard T Wilkins, Jim D Cotter, Regis R Lamberts, Sudish Lal, James C Baldi
[link url="https://www.otago.ac.nz/news/news/releases/otago711725.html"]University of Otago material[/link]
[link url="https://insights.ovid.com/crossref?an=00005768-201906000-00002"]Medicine & Science in Sport & Exercise abstract[/link]