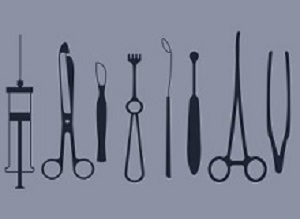 Health authorities in Australia have launched a major inquiry into a disgraced gynaecologist who mutilated and performed unnecessary operations on dozens of women over decades. The Guardian reports that one patient died after Dr Emil Shawky Gayed operated on her and failed to administer appropriate treatment.
The New South Wales (NSW) Department of Health has announced that it has set up an independent special counsel investigation and a dedicated telephone line at each of the hospitals where the surgeon worked. It encouraged women affected by Gayed – who has been banned from practising for three years – to get in touch.
The report says what has become a burgeoning public health scandal in Australia's most populous state follows an investigation into the conduct of Gayed at one of the hospitals where he worked in the regional town of Taree, 310km north of Sydney. Dozens of women in and around the mid-north NSW coastal town have sustained infections, psychological trauma and other complications because of treatment they received from Gayed at the Manning Rural Referral Hospital.
Gayed performed a hysterectomy on one woman even though she could have been offered treatment of painkillers and bed rest. The woman never consented to a hysterectomy, an investigation by the Health Care Complaints Commission (HCCC) found. The report says the NSW medical watchdog also found that Gayed needlessly removed a woman's healthy right fallopian tube, and failed to realise another woman was pregnant when he performed an ablation procedure, which involves surgically destroying the lining of the uterus. Not only was the surgery unnecessary, but it can seriously harm a foetus.
Instead of reporting the catastrophic error to hospital management, as required by protocol, Gayed paid for the woman to go to a Sydney clinic for an abortion, by which time she was 20 weeks pregnant, according to the HCCC report.
The report says after the first cases were revealed, the scandal became far more wide-reaching. Dozens of other women came forward to allege they suffered serious infections and what they later realised were needless surgeries at the hands of Gayed, who had been practising for decades.
The new investigation will examine three other public hospitals where Gayed is believed to have worked and will try to establish the extent of his misconduct. It could result in Gayed being banned from the profession for life, and investigators have the option to refer allegations to the police if possible criminal conduct is found. Some women have alleged they were unsupported and dismissed when they told other medical specialists about what they had endured, even as other doctors were forced to correct Gayed's errors.
Vicki Cheadle was one of Gayed's ablation patients a decade ago, after which, she alleges, she was in agony and felt extremely ill. Eight months later she discovered her uterus was filling with putrid and infected blood because Gayed had sealed her cervix shut. The report says Cheadle needed emergency surgery to treat the infection that had developed in her uterus and lost one of her fallopian tubes in the process. "The days following the procedure to clear out my infection, I had to visit the surgeon who did the surgery for a follow-up visit," Cheadle said.
"At his clinic, he told me all that he had found wrong in what Gayed had previously done to me, and he told me at length what he would've done to treat me if I had been a patient of his instead. He told me flat out that Emil Gayed had botched my procedure, and that basically I would have died if I had been made to wait any longer for surgery to fix it."
Christy Smith was 20 when, in July 2002, Gayed allegedly stitched up tears in her vagina after childbirth. When she went to a GP for a routine smear a few months later, Smith mentioned to her that she had not been able to have sex since giving birth. "When she checked me out, she was horrified," Smith said. "She said Gayed had stitched my vagina almost shut. She couldn't even give me a pap smear … she was really disgusted, and she even drew a picture of it for me, of how it looked. She said I needed to go see a gynaecologist and get it fixed. I still feel mutilated."
Smith had corrective surgery with a specialist.
The report says the HCCC has announced it would examine management at the Manning Rural Referral Hospital, including whether staff working with Gayed had failed to report errors or concerns.
The HCCC investigation in June found Gayed had removed women's reproductive organs without their consent, and that many of his patients suffered serious complications. He did not challenge the allegations against him.
NSW Health's deputy secretary, Dr Nigel Lyons, said since the HCCC investigation and the subsequent NSW civil and administrative tribunal ruling, the ministry had conducted an internal investigation. It examined four NSW public hospitals where Gayed previously worked; Cooma hospital (1994-99); Kempsey district hospital (1990-2003); Manning Base hospital (1999-2016); and Mona Vale hospital (2002-07).
The report says a special counsel, Gail Furness has now been appointed by the NSW Health Department to lead a separate, independent inquiry into Gayed's work across these hospitals. Furness is known for her role in helping to run Australia's child sexual abuse royal commission. She will be assisted in her inquiry by Dr Greg Jenkins, a specialist obstetrician and gynaecologist. The inquiry will also look at the management of any complaints, adverse events or performance issues relating to Gayed and subsequent action taken by each local health district. Furness has been asked to report back to NSW Health by 30 September.
Lyons said: "Ensuring our patients receive quality and safe care is our priority and I am very sorry that this has not been the case for some women treated in the past by Dr Gayed. "Our focus is on ensuring any woman with concerns about the care she may have received under Dr Gayed is provided with advice and any appropriate follow-up assessment."
Lyons said the four hospitals would make direct contact with any patient who had previously raised issues or complaints regarding their treatment by Gayed.
He encouraged anyone else with concerns about treatment they received to call the dedicated telephone line at each of the hospitals. A senior clinician would answer questions and make any appropriate referrals for follow-up care.
According to the report, Mayo private hospital in Taree, owned by Healthe Care, said it had also launched an investigation into Gayed.
Gayed was first registered in 1994 and holds a speciality in obstetrics and gynaecology. He obtained his bachelor of medicine at Ain Shams University in Egypt and became a fellow of the Australian College of Obstetricians and Gynaecologists in 1993.
The report says he was last seen in Sydney, and has closed down his offices in private clinics, leaving many women struggling to obtain their medical records. When attempts were made to contact Gayed about the allegations against him, a woman who identified herself as his wife answered the door at his Sydney home. She said she was aware of the inquiries but would not speak any more. Neighbours said Gayed had not been seen for weeks.
[link url="https://www.theguardian.com/australia-news/2018/jun/25/emil-gayed-special-counsel-to-lead-inquiry-into-surgeon-accused-of-mutilating-women-in-australia"]The Guardian report[/link]