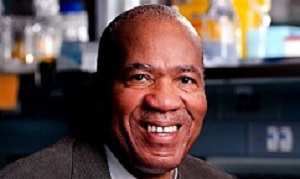 Findings by Health Ombudsman Professor Malegapuru Makgoba that whistleblower claims of unacceptable practices at the Tower Psychiatric Hospital in the Eastern Cape were unfounded "mass hysteria", have come under sharp criticism. Whistleblower psychiatrist Dr Kiran Sukeri "condemned and humiliated" by Makgoba, reports Health-e News.
Makgoba's investigation last week found Eastern Cape Health to be "a department with a track record of 'successful' failures", and that there was "no prima facie evidence of institutionalised, systemic or deliberate violations of human rights by staff ".
Makgoba has recommended that Sukeri be suspended, finding that claims he had made about Tower Psychiatric Hospital were "unreliable", reports News24. "The Health Professions Council of South Africa (HPCSA) should consider the immediate suspension of Dr Sukeri until his fitness for office can be determined," Makgoba said.
There was a false Life Esidimeni copycat phenomenon because of Sukeri's false statements. This frenzy created a national mass hysteria. This simple complaint should not have turned into a national issue," Makgoba said. The alleged hysteria stemmed from a report in the Rapport. The newspaper later published a correction.
This report was a result of Sukeri allegedly sharing confidential information which was "statistically miscalculated", as well as "exaggerated". The Health Ombudsman found that this violated patients' confidentiality and violated their dignity. "The Life Esidimeni comparison was unscientific, ill-informed and based on inaccurate information," Makgoba stated.
He further lambasted the report as misleading and wrong because it had resulted in South Africa being seen as a country that allegedly violates human rights.
Minister of Health Aaron Motsoaledi expressed concern about those who invoked the Life Esidimeni tragedy on the department whenever they wanted something, but further acknowledged that there was a lot of work that needed to be done in the country as far as mental health was concerned.
"We are faced with an epidemic that can tear this country apart. We need to sit together as mental health is a big problem in the country that needs to be resolved," Motsoaledi said.
The report says although Sukeri, who was described as "duplicitous", no longer practises at Tower Hospital, he is a practising professional in the private sector.
Health-e News writes that it takes immense courage to be a whistleblower – to rise up against authority and speak out against incidences of wrongdoing or human rights violations. But, it has not gone well for most South Africans who have done so, and now another "brave source has been taken down".
The report says Sukeri was last week condemned and humiliated by Makgoba who threw the psychiatrist under a bus when he released his report into "Allegations of Patient Mismanagement and Patient Rights Violations at the Tower Psychiatric Hospital and Psychosocial Rehabilitation Centre". The report follows public claims made by Sukeri about abuses at the hospital. He went public with his concerns after failing to get responses to complaints he had made to his superiors and other oversight bodies.
Health-e News reports that Makgoba used the report to completely annihilate Sukeri – accusing him of lying, bringing "unnecessary reputational damage to the National Health System and its integrity" and even saying that "consideration must be given that he may need assistance with psychological counselling". Makgoba described Sukeri as "untruthful, evasive and duplicitous" for going public with his concerns about what was happening at Tower Hospital.
With regard to the allegations of degrading and inhumane treatments and human rights violations that were said to be happening at the mental health facility, Makgoba said he had found the Eastern Cape Health Department to be "a department with a track record of 'successful' failures", and that "no prima facie evidence of institutionalised, systemic or deliberate violations of human rights by staff at Tower Hospital was found".
Makgoba went on to recommend that Sukeri be reported to the Health Professions Council, saying it should consider his immediate suspension, charge him with misconduct and institute disciplinary proceedings against him.
Health-e News reports that the report came in the wake of an article about Tower Hospital published in Rapport Sunday newspaper on 4 March. The article appeared sometime after Sukeri had "involuntarily resigned" from the facility where he had worked as the hospital's appointed psychiatrist since December 2015.
While working at the hospital, Sukeri – who worked alongside other psychologists, social workers and an occupational therapist – grew concerned that his dream to bring about positive change would never be realised. He was worried that people were dying and their deaths appeared not to be properly recorded in the handwritten registers. He also witnessed mentally ill patients living in seclusion rooms – referred to at Tower Hospital as "single cells" – where they were left alone, away from nursing staff and without access to toilets. This is despite Department of Health regulations dictating that patients should spend no more than four hours at a time in seclusion rooms.
These cells at Tower Hospital were bare rooms, some with only a mattress on the floor, riddled with anguished graffiti such as "The people will scream in terror", "The animals will moan in hunger" and "River of Fire". The ceilings are mouldy, the floors are bare and cold, the doors cannot be opened from the inside and they are not closely monitored.
Health-e News reports that although Makgoba admitted that these rooms had been shut down since Sukeri's claims about their misuse went public, he gave him no credit for exposing them.
Health-e News reports that Sukeri first laid complaints about the hospital's conditions with the Health Ombudsman himself, the SA Human Rights Commission and the SA Society of Psychiatrists on 20 February. He received no response, so on 2 March, he took the decision to resign. This was followed by the Rapport article that prompted the investigation into Tower Hospital.
"It caused a lot of noise in the Eastern Cape. The nation was baffled and innocent people were left in pain and with shattered reputations," Makgoba said, describing the fallout following the publication of the claims. "The complaint was the first of its kind, lodged by the first senior psychiatrist against his employer. It was a coy and complex complaint – and I use the word coy as meaning subtle and evasive," the Ombudsman said.
Health-e News reports that in order to investigate the case, Makgoba sent to two nursing sisters to the hospital where they spent two weeks investigating the allegations. He admitted that he had never even visited the hospital because "I didn't think that was necessary". Makgoba said an evaluation of the hospital's death registers showed that 68 mental health patients had died at the hospital over an eight-year period, which amounted to an acceptable rate of 8.5 deaths per year for a 400-bed hospital.
"The media did not capture this, and reported that 90 patients had died," Makgoba said, claiming that this had led to a "media frenzy" that "created mass hysteria, sham and blew up a simple complaint into a national issue". While Rapport admitted to getting the figure wrong and had published a correction, Sukeri was blamed for the error, which "amounted to 'scientific misconduct or fraud', a cardinal sin in science".
Health-e News quotes Sukeri as saying, after hearing the findings against him, that he was in discussions with his attorney who was exploring options with regard to an appeal, which he is entitled to lodge through the Health Minister within 30 days. "I have no regrets. I still believe I did the right thing. I did nothing wrong. As difficult and painful as it is, I know I did nothing wrong and I stand by it."
Health-e News reports that according to the Rural Health Advocacy Project's executive director, Marije Versteeg-Mojanaga, two issues are at stake: the merit of the complaint and the nature of the response by the Ombud. To make a protected disclosure as a whistleblower, the complaint has to deal with an issue of 'impropriety' – for example, a practice that is dangerous to health and safety. Particular procedures need to be followed and the action needs to be in good faith.
"The Ombud alleges that the doctor acted in bad faith, lied, fabricated evidence. As the public, we cannot interrogate all the evidence. But, say, for argument's sake, the doctor did make mistakes in his reporting, does it merit the type of dehumanising public attack on his person by the Ombud?
"It would have been a better approach to say that healthcare workers have a duty to report any situation that puts patients at risk. Why did the Ombudsman not use this opportunity to educate the public on how to make a safe and protected disclosure?"
Versteeg-Mojanaga adds that "By using degrading language and attacking the person and not the alleged acts, as an independent Ombud, he does not create a climate for safe reporting on patient injustices by healthcare workers. And this is one of the greatest challenges we are faced with when it comes to ethical healthcare worker advocacy: the fear that your advocacy will be used against you."
"It is important for healthcare workers to know their rights and duties and to study the protected disclosure act or seek advice. Collect evidence and keep a paper trail of efforts made, in good faith."
Health-e News reports that Ombud criticised Sukeri for his alleged failure to follow correct procedures and slammed the media for "participating in peddling these falsities", publicly calling on media outlets to "consider withdrawing these articles and documentaries and joining Dr Sukeri in tendering a public apology". In doing this, Makgoba himself has flouted procedure by grandstanding and publicly blaming the media instead of simply laying his own complaint with the Press Ombudsman, Health-e News says.
According to Transparency International's Corruption Perception Index 2016 – a ranking of countries according to the perceived levels of corruption – South Africa scored 45 points out of 100. This suggests that we are perceived as a generally corrupt country. And, Health-e News says, whistleblowers are key to exposing fraud, corruption and unlawful conduct first-hand, as they are the ones in possession of the information required for reporting.
Health-e News also notes that it has reported on the Tower Psychiatric Hospital and Dr Kiran Sukeri in the past. It said: "Our stories were properly researched, independently sourced and verified and we stand by what was published and broadcast."
Makgoba poured cold water on the allegations of patients being abused at the Tower Hospital resulting in a high number of deaths' alleging that the senior psychiatrist at the hospital had fabricated the information. "The incidents at Tower Hospital is no 'Life Esidimeni''" Makgoba is quoted in The Times as saying.
Makgoba said he had conducted extensive investigations at the hospital and compiled a lengthy report where he detailed that he had found no prima facie evidence of deliberate violation of patients at the hospital' with the exception of the hospital's seclusion rooms.
Makgoba described the psychiatrist's statements as damaging and false' adding that this amounted to scientific fraud and scientific misconduct. "He fabricated the data entirely'" Makgoba added.
Over an eight-year period at the Tower Hospital' a total of 68 mental health patients had died. The hospital caters for 400 patients. "That translates to about 8.5 deaths a year in a 400-bedded hospital. But the media did not capture this and said 90 patients had died'" said Makgoba. "That is 0.71 deaths a month'" Makgoba added' saying this was 17 times more than the deaths experienced at the Life Esidimeni. None of the deaths were as a result of negligence by the hospital.
Makgoba said during their investigations' Sukeri had admitted "that he had lost his cool" and gone to media to exaggerate his complaint after he had had power struggle clashes with the CEO of the hospital. "He said he had no longer cared and was aware he had violated his oath'" Makgoba added.
Makgoba has since called for disciplinary action to be instigated against the doctor' adding that while Sukeri was no longer practicing at the hospital' he continued to run a private practice. "He has irretrievably broken all his trust with his colleagues'" Makgoba added. The Health Ombud added that this was a false copy-cat phenomenon and created mass hysteria. "This blew a simple complaint into a national issue which it should not have been'" he is quoted in the report as saying.
Makgoba has called on the health minister to place the Eastern Cape's mental health services under national-government administration. Makgoba is quoted in eNCA as saying that although they didn't find evidence of human rights violations, it did unearth serious challenges in the hospital and province's mental-healthcare services.
Makgoba says serious challenges do exist and he's calling on the national government to step in. "The health minister must evoke the appropriate and relevant section of the Constitution to appoint an administrator with respect to mental-healthcare services," he said.
"The national minister of health relooks into taking back the powers that are important in this emerging epidemic throughout the world."
Bhekisisa reports that Makgoba admitted that the complaint had in part highlighted a systemic lack of mental healthcare in the province. He has given Motsoaledi 90 days to appoint a mental health administrator for the Eastern Cape. The minister admitted the public sector mental health care was inadequate. He detailed plans to contract an additional 51 private psychiatrists and 72 psychologists to slash assessment and treat backlogs at mental health institutions and possibly set up mental health wards at every hospital.
And, the report says, Eastern Cape Health MEC Helen Sauls-August welcomed the report, commending whistleblowers who raised the issues at the facility. "The report reveals our weaknesses and creates opportunities for us to jack up our systems", Sauls-August said. The hospital has already begun renovations to address some of the concerns raised by Sukeri, staff and the ombud regarding rooms used to separate violent patients for observation.
The ombud has asked, meanwhile, that at least four media outlets issue a public apology for what he claimed was inaccurate coverage of Sukeri's claims. "I cannot think that it is ethical in a Constitutional democracy that the public continues to be educated based on unproven, unscientific fact."
The report says journalists argued their publications had already published corrections to reflect the correct death toll at the hospital. Others maintained the media coverage played a role in the closure of Tower Hospital's outdated "seclusion rooms" and sparked an intervention into the province's ailing mental health services.
But Makgoba remained unmoved: "The media as the fourth estate is important for democracy, but we can't do with a media that peddles lies. No country will survive that."
[link url="https://www.health-e.org.za/2018/08/27/another-whistleblower-is-humiliated/"]Health-e News report[/link]
[link url="http://healthombud.org.za/release-of-the-report-into-allegations-of-patient-mismangement-and-patient-rights-violations-at-the-tower-psychiatric-hospital-and-psychological-rehabilitation-centre-in-the-easter/"]Health Ombudsman report[/link]
[link url="https://www.news24.com/SouthAfrica/News/tower-psychiatric-hospital-is-no-life-esidimeni-health-ombudsman-20180823"]News24 report[/link]
[link url="https://www.timeslive.co.za/news/south-africa/2018-08-23-health-ombud-prescribes-disciplinary-action-against-psychiatrist-for-false-claims-of-patient-deaths/"]The Times report[/link]
[link url="https://www.enca.com/news/makgoba-dismisses-claims-human-rights-violations-ec-hospital"]eNCA report[/link]
[link url="https://bhekisisa.org/article/2018-08-23-health-ombud-slams-doctor-media-over-allegations-of-abuse-at-tower-hospital"]Bhekisisa report[/link]