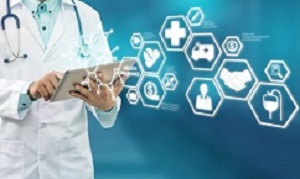 The SA Private Practitioners Forum has lodged a complaint with the Council for Medical Schemes that the two largest medical schemes — Discovery and GEMS — are 'circumventing' payment for Prescribed Minimum Benefits. Meanwhile, at a media forum, a leading specialist called on patients to draw inspiration from social media pressure that forced insurer Momentum to change behaviour, and 'rise up' against errant medical schemes.
Discovery and GEMS both denied the claims.
Patients' lives are often at risk because their medical aids refuse to pay for their treatment, says professor Chris Joseph, a member of the SA Private Practitioners Forum (SAPPF), in The Times. Joseph, an ear, neck and throat surgeon, is one of 3,500 private practice specialists who have complained to the medical aid regulator – the Council for Medical Schemes (CMS) – about South Africa's two largest medical aids, Discovery Medical Scheme and Government Employee Medical Schemes (GEMS).
The SAPPF claims the two medical aids are not paying for treatment they are legally obliged to. The CMS is investigating Discovery and GEMS for allegedly not paying prescribed minimum benefits – which are diseases for which treatment must be covered in full, but are subject to medical aid restrictions on the choice of drugs and procedures.
The council announced what it called "inspections" of the schemes in its annual report in October. As a result, the report says the SAPFF asked its members for examples of claims that had not been paid in full or at all. It received 21 000 lines of unpaid claims in one week, representing every medical aid. The sheer number of examples received in a short time is evidence that non-payment by medical aids was widespread, said SAPFF CEO Chris Archer in a recent letter to the regulator.
The SAPPF complained that Discovery and GEMS found ways to circumvent paying in full for treatment of PMB diseases. In some cases, SAPFF claimed Discovery and GEMS pay for PMB treatment out of day to day savings accounts – a claim Discovery Health and GEMS have denied. The doctors claim GEMS defers patients to state hospitals for fully funded treatment of prescribed minimum benefits. Although legal, they felt this defeated the purpose of having a medical aid. GEMS did not respond to questions about this alleged practice.
The report says Archer also maintained Discovery paid patients directly if above-tariff rates are charged – and often patients neglected to pay the doctors. The SAPFF urged the regulator to force medical aids to hold these patients criminally liable.
Joseph said the limitation of benefits has had fatal consequences. He cited the cases of two patients, a child and a 30-year-old, who died from head and neck cancers because their medical aids would not fund the high-cost treatment. Cancer is prescribed minimum benefit in law, he explained.
Ophalmologist Mark Deist is quoted in the report as saying medical aids had to let "doctors be doctors again".
The SAPFF has asked the regulator to rein in both Discovery and GEMS for non-payment of legally required benefits. "The SAPPF appreciates the opportunity to assist the CMS in this investigation and trust that the CMS will take note of the abundance of evidence of non-payment presented in the attached excel spreadsheet, as well as the general concerns contained in this written submission.'
According to the report, Discovery Health CEO Jonathan Broomberg denied the claims. "Discovery Health and all its client medical schemes comply fully with all applicable PMB legislation,'" he said in response to questions. Discovery used specific doctors to keep costs down, said Broomberg. (However, Joseph felt the best and most qualified specialists were not always on this list.)
Broomberg said: "We have a wide range of designated service provider networks in place to ensure that members can access their PMB entitlements across all professional disciplines and in all parts of the country." He said Discovery frequently met with doctors to discuss payment and treatment issues.
GEMS said in the report it did pay for prescribed minimum benefits as required and never used member savings accounts to do so. Its principal officer, Guni Goolab, said 71% of money spent by the scheme in 2017 – R120.6bn – was on PMBs. Goolab said GEMS's higher spend on PMBs 'demonstrates GEMS's commitment to the payment of PMBs'.
According to the report, both GEMS and Discovery said there were various interpretations of the law on how doctors should be paid for PMB diseases and what restrictions could be enforced. Goolab said medical aids and doctors interpreted the law on how PMBs must be paid for and whether restrictions on treatments can be applied differently. 'It is abundantly clear that current legislation does not make provision for all the various interpretations surrounding PMB claims and the practicalities of DSP arrangements.' Goolab said it was awaiting the finalisation of the investigation by the Council for Medical Schemes.
CMS spokesperson Grace Khoza said it had received the letter and other information from the doctors, and is "currently processing this information internally". "The CMS will make use of all laws at its disposal to enforce compliance. However, we can only provide full details on this once regulatory decisions have been communicated to the schemes."
Patients are losing out on medical care as medical aid benefits reduce every year and it is time for patients to stand up to medical aids. The Times reports that this is according to four doctors and the CEO from the SA Private Practitioners Forum (SAPPF), that represents 3,500 specialists, who detailed how medical aids were limiting the care patients received and what tests and operations doctors could conduct.
Medical aid interference in what doctors can and can't prescribe has been an issue for years. But the doctors are quoted in the report as saying it has recently gotten a lot worse. Physician Adri Kok, who specialises in treating diabetic patients, said medical aid members "didn't know what was waiting for them next year", making reference to medical aid restrictions.
Kok said patients needed to "rise up", as in the case of Nathan Ganas' widow, Denise, who told the media how Momentum would not pay his death benefit after they claimed he failed to disclose his high blood-sugar levels at the time of signing the contract in 2014. Ganas was shot dead in a hijacking outside his Durban home in March last year. The insurance company has since agreed to pay out the R2.4m life cover claim.
Kok said some medical aids had already emailed patients regarding what treatment they could and could not have next year and what drugs would be allowed. She claimed medical aids dictating treatment had suddenly increased. But in many cases the medical aid restrictions meant doctors couldn't manage the disease correctly – and patients get sicker as a result. Diabetes is a risk factor for heart disease.
"We have a huge burden of heart disease because diabetes is so poorly managed," she said. Many medicines to treat diabetics are restricted by medical aids because they are too expensive. But Kok said a complication of kidney failure and blindness were more expensive to treat than using expensive chronic medicine.
The report says in other cases, medical aids were pushing for the use of day hospitals for operations which could be money-saving. For example, more than 90% of eye operations were done in day hospitals with no problems at all, explained ophthalmologist Mark Deist. "They don't need to stay in a hotel," he said, referring to eye operation patients sleeping at a hospital unnecessarily.
But if a patient was high risk and could develop complications during surgery, they needed to be in a hospital and not a day hospital, said Kok. She said doctors were concerned they were being forced to use day hospitals with patients due for complicated treatment. "A hysterectomy can be done in a day hospital but it is high risk." She said in the report that these arrangements should not be forced onto doctors by medical aids.
Patients had to know what prescribed minimum benefits were and make sure diseases that fell under this category weren't paid for out of their day-to-day savings accounts, she said. They also needed to query and ask for money back when it was incorrectly spent by medical aids.
The increasing health costs that were above salary inflation were causing an environment where patients bought cheaper medical aids, and there was less money for everyone and for treatments, explained Dr Chris Archer, head of the specialists' forum.
Kok said: "Our patients need more confidence that we are behind them and will advocate if they make a big noise."
Kok is quoted in The Citizen as saying that medical aid schemes were becoming increasingly focused on cutting costs and finding cheaper ways to assist members. She said they did this by creating limitations in their medical packages, preventing clients from receiving their full benefits and quality healthcare. While the prices of their medical aids increased, many members did not fully understand what they were paying for and some downgraded because they could no longer afford to pay.
She said many people who were not aware of what their packages included ended up in situations where they were unable to pay for all their medical needs because their medical aid schemes refused to pay for treatment not included in their package.
Kok said: "There has been a dictatorial sort of approach taken by the medical aid schemes about what will and will not happen. For example, a case manager who has the relevant qualifications can come in and say that you can't admit a patient without conducting the relevant examinations.
"In this case, if you insist on admitting the patient, the patient will pay for the costs themselves and in most cases, they are unable to afford it."
She said while the medical aids chased cheaper deals, cutting costs would be to the detriment of the patients. The focus should be on efficiency rather than on cheaper services.
[link url="https://select.timeslive.co.za/news/2018-11-26-top-medical-aids-are-breaking-the-law-risking-lives-claim-doctors/"]The Times report[/link]
[link url="https://www.timeslive.co.za/news/south-africa/2018-11-22-time-to-rise-up-against-medical-aids-says-specialist/"]The Times report[/link]
[link url="https://citizen.co.za/news/south-africa/2040838/medical-aid-schemes-cut-costs-to-clients-detriment/"]The Citizen report[/link]