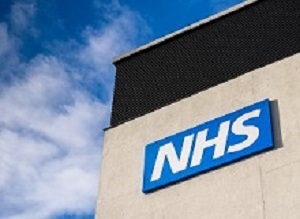 Around 20 aid workers honoured by the UK government for their work in West Africa during the 2014-15 outbreak of Ebola disease have returned their medals as a protest against the "hostile environment" of policies on migrants introduced in the NHS.
The UK's hostile environment policies are being increasingly challenged, but within health care, charging regulations in the National Health Service (NHS) remain unchanged, and many migrants continue to fear seeking help when unwell. This is according to Neal Russell at St George's University of London, Robert Verrecchia at Imperial College Healthcare NHS Trust, Clea Kahn, an independent humanitarian advisor, London, Gillian Goldberg at Heron Practice, London and Darryl Braganza Menezes at the University of Birmingham .
They write in The Lancet that the October, 2017, amendments to these regulations brought in upfront charging, at 150% of the actual cost, before treatment, to anybody unable to prove their immigration status. They write that this is applied to secondary care and various community services, and even pregnant women and children are charged.
They write: "The Windrush Generation was denied NHS treatment under these regulations and while the government intends to address their specific situation, many others continue to be affected. This includes undocumented migrants, as well as asylum seekers and refugees who have been wrongly charged or denied care.
"Many of us have personal experience of vulnerable patients denied even life-saving treatment.
"The main stated justifications for these policies include the recovery of the costs of health tourism and the assertion that undocumented migrants should not be entitled to anything other than a limited range of care. The first is undermined by the estimated actual cost of deliberate health tourism, 0·07% of the NHS's budget by the government's own calculations, as well as the lack of accounting for bureaucratic costs of the charging system, and the costs of increasing need for emergency care due to missed prevention opportunities.
"The second justification undermines the founding principles of the NHS, contradicts international human rights law, and is inconsistent with practice in many comparable countries where undocumented migrants are explicitly entitled to free primary and secondary care.
"Many of us were rewarded with medals from the UK Government for work in the west African Ebola epidemic. However, having travelled across borders to treat those in need, on returning, we have found borders between us and our patients at home. The values that inspired the work that merited the medals have now been undermined, and we are returning them.
"Specifically, we are asking for: (1) repeal of the October 2017 charging regulations enforcing immigration checks and upfront charging; (2) removal of charging for pregnant women and children; and (3) suspension of NHS charging regulations and a robust impact assessment with a particular focus on vulnerable groups.
The authors write: "As humanitarians, we inevitably care for the needs of those suffering overseas, but it is important that we do not lose our humanity at home."
[link url="https://www.thelancet.com/journals/lancet/article/PIIS0140-6736(18)31735-5/fulltext"]The Lancet article[/link]