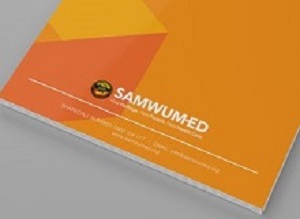 Despite a High Court judgment ordering her immediate removal, the provisional curator of Samwumed has refused to step down until her application for leave to appeal is heard.
Duduza Khosana has stayed on at the helm of Samwumed, a medical aid scheme for unionised municipal workers, despite a judgment in October removing her as the provisional curator. Business Day reports that this is stated in the latest urgent application filed by the acting registrar of medical schemes, Dr Sipho Kabane, in the Cape Town High Court in an attempt to resolve problems at the troubled medical scheme. Kabane says in an affidavit that Khosana is of the view that the judgment ordering her removal as provisional curator is suspended as a result of her application for leave to appeal the ruling.
On October 9, High Court judge AJ Engers found there was cause to remove Khosana as her actions were prejudicing members of the scheme. He appointed Joe Seoloane to replace her, but Kabane's papers state that Khosana refused to hand the scheme over to him.
The report says Kabane has asked the court to find that Khosana did not have the right to appeal against Engers's judgment or alternatively that the judgment removing her was an interlocutory order that did not have the effect of a final judgment and therefore an application for leave to appeal did not suspend the judgment. In his affidavit, Kabane said she had created "an untenable situation at the scheme" as she had adopted the stance that she was entitled to remain on and execute duties as provisional curator.
He said that in his judgment in early October Engers found that Khosana should be removed immediately and her removal could not wait for the return date of the provisional curatorship order due to be heard on 25 October, now just a week away.
Kabane's affidavit said that Khosana's lawyers wrote to the acting registrar's lawyers asking Kabane not to inform the scheme's service providers of the judgment to remove her. Kabane was also asked to inform Sealoane that his services were not required as he had no authority to act as interim curator.
The report says correspondence submitted with Kabane's papers revealed that Khosana's lawyers, Shepstone & Wylie, were of the view that the order to remove her was final and could be appealed against as she was not an interested party in the curatorship application. They said the effect of her application for leave to appeal was that she was bound to continue as provisional curator in line with her appointment by the Cape high court in May.
Rebecca Jansch of Shepstone & Wylie had written a letter to Kabane's attorney, Marius van Staden, saying that Kabane instructed Khosana to refrain from exercising her powers as provisional curator "in bad faith". "Your client's remedy is in the rules of court and not through vigilantism or bullying tactics," she wrote to Van Staden.
The report says Kabane originally applied for an order to place the scheme under provisional curatorship in May, saying the board of trustees was dysfunctional as factions in the South African Municipal Workers' Union had led to conflict over the appointment of nine trustees.
In August, Andre Maxwell, the former deputy chair of the scheme, launched a separate urgent application to remove Khosana, arguing that her decisions to restructure the scheme's benefits, cancel key contracts and suspend senior management were causing it irreparable harm and the matter could not wait until the return date for the hearing of the curatorship order.
[link url="https://www.businesslive.co.za/bd/national/2018-10-18-duduza-khosana-has-completely-ignored-the-judgment-to-step-down-from-samwumed/"]Business Day report[/link]