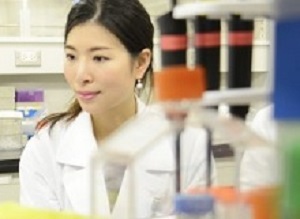 Women have performed better than men in entrance exams to a medical school in Japan since it dropped its policy of tampering with results to give men an advantage. The Daily Telegraph reports that women applying to study medicine at Juntendo University, a private establishment in Tokyo, reportedly obtained a higher pass rate than men for the first time in seven years after it was revealed it tilted scoring in favour of men.
Since the policy was dropped, the pass rate for female applicants was 8.28% of the women who applied, compared to 7.72% of males, according to reports. "This is a result of abolishing the unfair treatment of female applicants and repeat applicants," the university was quoted as saying.
The report says last year, Juntendo University was one of a string of medical schools in Japan that admitted to rigging entrance exam results to favour first-time male applicants over women and those who had previously failed the test. Among them was Tokyo Medical School, which admitted it had rigged the exam results of women since 2011 in order to keep the number of female students low. The move reportedly came after the proportion of successful female applicants reached 38% in 2010.
Last December, the report says, Hiroyuki Daida, the dean of Juntendo University's medical school sparked further controversy when he appeared to try to excuse the practice of rigging results last December. He is quoted as saying: "Women mature faster mentally than men, and their communication ability is also higher. In some ways, this was a measure to help male applicants."
Gender discrimination has long been issue in Japan and is particularly rife in traditional professions such as medicine, with female doctors accounting for just 21% of all doctors in Japan in 2016. The report says the figure was the lowest among OECD member nations and showed Japan flagging far behind other industrialised nations including the UK, which had the highest proportion of female doctors at 47.2%.
[link url="https://www.telegraph.co.uk/news/2019/06/19/women-outperform-men-japanese-medical-school-stops-rigging-exam/"]The Daily Telegraph report[/link]