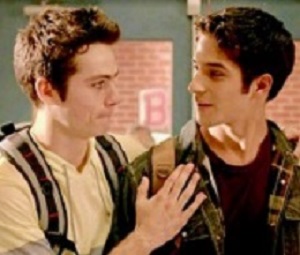 Young men's 'bromances,' close friendships with other men, are more emotionally satisfying than their romantic relationships with women, finds a small University of Winchester study.
Study authors led by Stefan Robinson at the department of sport and exercise, University of Winchester in the UK, interviewed 30 undergraduate straight men and found that the men felt less judged by their close male friends than by their girlfriends and that it was easier for them to overcome conflicts and express their emotions in their bromances than in their romances.
The researchers suggest that the rise in bromances can be recognized as a progressive development in the relations between men, but they also wrote that this progress may negatively affect heterosexual relations. For example, the study authors suggested that strong bromances could challenge traditional domestic living arrangements between men and women.
The study authors frame the tensions of the bromance vs romance dynamic against a backdrop of declining homophobia, sexual liberalism, and inclusive masculinity.
Abstract
In this research, utilizing data from thirty semistructured interviews, we examine how heterosexual undergraduate men compare their experiences of bromances to that of their romantic relationships (romances). We find that the increasingly intimate, emotive, and trusting nature of bromances offers young men a new social space for emotional disclosure, outside of traditional heterosexual relationships. Participants state that the lack of boundaries and judgment in a bromance is expressed as emotionally rivalling the benefits of a heterosexual romance. Our participants mostly determined that a bromance offered them elevated emotional stability, enhanced emotional disclosure, social fulfilment, and better conflict resolution, compared to the emotional lives they shared with girlfriends. Thus, this research provides an empirically grounded conceptual framework for understanding men's view of close homosocial relationships in comparison to their romantic relationship in the twenty-first century.
Authors
Stefan Robinson, Adam White, Eric Anderson
[link url="https://www.sciencedaily.com/releases/2017/10/171012091014.htm"]SAGE material[/link]
[link url="http://journals.sagepub.com/doi/10.1177/1097184X17730386"]Men and Masculinities abstract[/link]