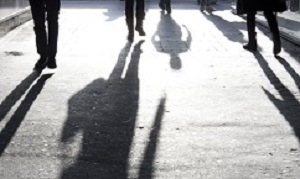 Amnesty International and the Public Protector's Office have lashed Health Minister Dr Aaron Motsoaledi over his statement that illegal and undocumented immigrants are putting an impossible burden on South Africa's health system. "It has nothing to do with xenophobia … When more and more come, they have to be admitted and when they get admitted in large numbers, they cause overcrowding, infection control starts failing.
Deputy public protector Kevin Malunga has lashed out at Motsoaledi for a statement he made saying foreign nationals were burdening the South African healthcare system. The Times reports that Malunga was responding to Motsoaledi's comment, made at the recent National Education, Health and Allied Workers Union's (Nehawu) Nurses' Summit in Johannesburg.
It was reported that Motsoaledi said more hospitals and clinics were needed to accommodate all the local and foreign patients. Motsoaledi said South Africa needed to re-look at its immigration policies to control the number of undocumented and illegal immigrants in the country.
"The weight that foreign nationals are bringing to the country has got nothing to do with xenophobia… it's a reality. Our hospitals are full, we can't control them. When a woman is pregnant and about to deliver a baby, you can't turn her away from the hospital and say, 'You are a foreign national.' You can't. And when they deliver a premature baby, you have got to keep them in hospital. When more and more come, you can't say, 'The hospital is full now. Go away.' They have to be admitted, we have got no option – and when they get admitted in large numbers, they cause overcrowding, infection control starts failing."
In a tweet, Malunga said this was a desperate statement by Motsoaledi to address the systemic issues in the Health Department.
The report says Amnesty International also took issue with Motsoaledi's statement. Executive director of Amnesty International South Africa, Shenilla Mohamed, said Motsoaledi should stop this shameless scapegoating of refugees and migrants.
"He has been in charge of the health department for almost a decade and should have been fully aware of the challenges faced by the public health system, including the need for more investment, to address the health needs of the growing population. He has failed to take adequate action.
"He is now blaming refugees and migrants to abdicate his responsibility. Minister Motsoaledi should stop fueling xenophobia with these unfounded remarks and take urgent steps to improve access to affordable and quality health care for all persons in South Africa," Mohamed said.
Amnesty International said South Africa had ratified several international and regional human rights instruments that required the government to respect, protect and fulfil the right to health. It said the right to health requires health facilities, goods, and services to be available, accessible, acceptable, and of good quality for all persons, free from discrimination.
The Star reports that overcrowding in neonatal wards has been blamed for the deaths of a number of babies who are exposed to infections in hospitals – six babies died of Klebsiella at Thelle Mogoerane's neonatal unit a few months ago and Rahima Moosa Mother and Child Hospital lost nine babies from Necrotising Enterocolitis (NEC) recently.
According to Motsoaledi, neonatal wards in Gauteng alone were 132% full but could not reject premature babies.
"That is why we also want the NHI – because we know that some of these services are there in the private hospitals but they are there for a select few. When you have got overcrowding like this, you must use all the facilities in the country – whether they are public or private. I can't say 'this baby is about to die, he needs an ICU, there is no ICU in a public hospital' but the private hospital next door has got an ICU and this baby cannot go there because she belongs to a lower socio-economic class… that's wrong – and that's what we want to change on NHI which people are trying to run away from."
Nehawu said it believes that the NHI will assist in improving its work and providing health care as it is expected to come with a larger pool of workers and resources.
[link url="https://www.timeslive.co.za/news/south-africa/2018-11-16-deputy-public-protector-lashes-at-motsoaledi-over-foreigners-comment/"]The Times report[/link]
[link url="https://www.iol.co.za/the-star/news/foreign-nationals-burdening-south-african-health-system-motsoaledi-18129406"]The Star report[/link]