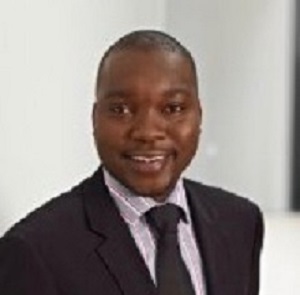 Dr Paul Soko of Life Healthcare was elected to the board of directors of the Hospital Association of SA (Hasa) at the AGM held during the association's just-completed conference.
He is an executive of Life Healthcare's clinical directorate and holds an MBChB and a Master of Philosophy degree in economic policy. In addition, he holds a Postgraduate Diploma in HIV management and a Postgraduate Diploma in child health.
"Dr Soko's experience in clinical governance and quality and risk management at different organisations, both in the hospital and funder sectors, along with his strong academic background will make him an invaluable member of the board, as Hasa engages in health care reform and seeks opportunities to collaborate in initiatives that will benefit all South Africans," says the re-elected chair of the board of Hasa, Melanie Da Costa. Da Costa is director strategy and health policy at Netcare.
Dr Biren Valodia who is chief marketing officer at Mediclinic will continue as deputy chair of Hasa, and Tienie van der Berg who is Zuid-Afrikaans Hospital GM, retains his role as treasurer.
One board seat remains vacant following the passing away of Kurt Worrall-Clare, the acting CEO of the National Hospital Network. Nominations will be invited from members and an appointment will be made in due course.
The remainder of the board is as follows: Lynelle Bagwandeen – company secretary and general counsel at Netcare; Amil Devchand – chair of the National Hospital Network and COO at Lenmed; Clara Findlay – head of legal services at Mediclinic; and Matthew Prior – executive of funder relations and health policy.
Dr Dumisani Bomela is the CEO of Hasa and sits on the board as an executive, unaligned to the organisation's membership.