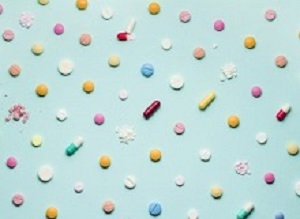 An international study led by the University of Sydney has found that medication use increases in newly diagnosed dementia patients, particularly unnecessary or inappropriate medications. The longitudinal study of nearly 2,500 people was conducted in collaboration with Yale University and University of Kentucky.
The number of people living with dementia around the world is 50m and in Australia is currently 425,000. This has significant cost implications for healthcare systems with recent estimates suggesting that dementia will cost Australia more than $15bn per year. Dementia is currently the second leading cause of death in Australia.
"Our study found that following a diagnosis of dementia in older people, medication use increased by 11% in a year and the use of potentially inappropriate medications increased by 17%," said lead author Dr Danijela Gnjidic, NHMRC dementia leadership fellow and senior lecturer from the faculty of pharmacy and Charles Perkins Centre at University of Sydney.
Potentially inappropriate or unnecessary medications included sleeping tablets, pain drugs, depression drugs and acid reflux drugs (proton pump inhibitors).
"These medications are typically recommended for short term use but are commonly used long term by people with dementia," she said. "A number of reasons may account for this, including inadequate guidelines, lack of time during physician patient encounters, diminished decision-making capacity, difficulties with comprehension and communication, and difficulties in establishing goals of care.
"These findings are of major concern and highlight the importance of weighing up the harms and benefits of taking potentially unnecessary medications as they may lead to increased risk of side effects such as sedation or drowsiness, and adverse drug events such as falls, fractures and hospitalisation.
"Further efforts are clearly needed to support better recognition of potentially inappropriate medications to minimise possible harms and warrants interventions to minimise such prescribing.
"For Australians living with dementia and their caregivers (who commonly are responsible for managing medications for people with dementia), the key is to communicate closely with general practitioners, pharmacists and other health professionals to make informed decisions and to practice good medicine management techniques to minimise the risk of side effects.
"Deprescribing unnecessary medications may improve an individual's quality of life and can reduce unnecessary healthcare cost."
Abstract
Background: Use of potentially inappropriate medications (PIM) among people with dementia is common. We assessed the patterns of medication use from one-year prior to dementia diagnosis, to one-year after dementia diagnosis, compared to patterns of medication use in people without dementia.
Methods: We conducted longitudinal study using the National Alzheimer's Coordinating Center data. Adults ≥ 65 years newly diagnosed with dementia (n=2418) during 2005-2015 were year, age and sex matched 1:1 with controls. Generalized estimating equation models weighted for missingness and adjusted for 15 participant characteristics were fit.
Results: Among participants with dementia, number of medications reported one-year pre-diagnosis was 8% lower than at diagnosis year (P<.0001), and 11% higher one-year post diagnosis compared to year of diagnosis (P<.0001). Among participants with dementia, the odds of PIMs exposure, assessed using the Beers Criteria, was 17% lower one-year pre-diagnosis (P<.0001), and 17% higher one-year post-diagnosis (P=.006) compared to year of diagnosis. Among controls, there were approximately 6% more medications between consecutive years (P<.0001 each comparison). Among controls, the odds of PIMs exposure increased 11% between consecutive years (P=.006 and P=.047). At each annual follow-up, participants with dementia had lower odds of PIMs exposure than their controls (pre-diagnosis P<.0001, at diagnosis P=.0007, post-diagnosis P=.03, respectively). There were no differences in exposure to anticholinergic medications.
Conclusions: Number of medications and PIMs use increased annually for participants with and without dementia. Persistent challenge of increasing PIM use in this group of older adults is of major concern, and warrants interventions to minimize such prescribing.
Authors
Danijela Gnjidic, George O Agogo, Christine M Ramsey, Daniela C Moga, Heather Allore
[link url="https://sydney.edu.au/news-opinion/news/2018/04/20/dementia-diagnosis-linked-to-unnecessary-medication-use.html"]University of Sydney material[/link]
[link url="https://academic.oup.com/biomedgerontology/advance-article-abstract/doi/10.1093/gerona/gly078/4969756?redirectedFrom=fulltext"]Journals of Gerontology: Series A abstract[/link]