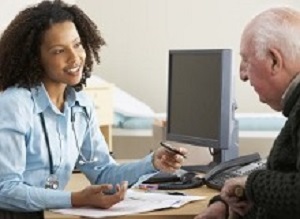 Complaints about UK National Health Service primary care are on the rise, with many patients opting for private GP consultations, reports The Daily Telegraph. These may be in person or by video.
The report says that NHS GPs themselves are feeling the strains in the NHS system, with one recent study by the University of Warwick suggesting that almost half of them plan to quit the health service within five years.
This year's British Social Attitudes Survey showed that just 63 percent of respondents were "satisfied" with GP services – the lowest such figure since 1983. Long waiting times, fatigued doctors and a lack of continuity of care are among common grievances.
Practices are under strain as they struggle to recruit and retain family doctors – research by Pulse magazine found more than half of family doctors are working above safe limits, with some dealing with more than 100 cases a day. Old-fashioned appointment systems which require patients to phone up or walk in to book, and take time off work, are also driving the Deliveroo generation towards paid-for services that allow them to see a doctor more quickly and conveniently.
And in recent years, a new generation of Uber-style platforms have taken off, offering instant appointments face to face or via video link. Such apps include Babylon, Doctarly, or GP Delivered Quick (GPDQ).
Dr Matthew Noble, an NHS GP in London, has carried out private work for five of his fifteen years in practice. He says the basic quality of medical care is "absolutely identical" between NHS and private GPs. But unlike the NHS, he says, private GPs can usually guarantee quick appointments.
The report says private appointments often last longer than the standard 10 minutes on the NHS – you may be able to pay extra to see the doctor for as long as you feel you need. This can be particularly valuable if you're struggling to get a diagnosis for your symptoms, or want a fresh opinion on a complex illness or set of problems.
Bupa, Britain's largest private healthcare provider, charges £70 for a 15 minute appointment, in most cases, and £128 for 30 minutes. On the cheaper end, some clinics advertise appointments for £34.
If you're more interested in a video consultation, a service like Babylon charges £49 for a one-off consultation, or £89 for annual membership.
[link url="https://www.telegraph.co.uk/health-fitness/body/everything-need-know-seeing-private-gp/"]The Daily Telegraph report[/link] (Subscription needed)