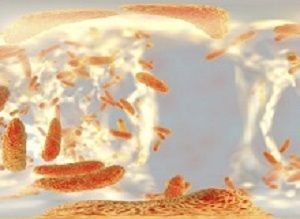 SA Health Minister Dr Aaron Mostoaledi has cited overcrowding as a root cause of recent Klebsiella-related infant deaths. However, while the number of beds indicates access to care, it does not necessarily translate into good clinical outcomes, writes Dr Brenda Kubheka from Health IQ Consulting, in City Press.
The recent case of Klebsiella-related infant deaths at the Thelle Mogoerane Hospital, in Vosloorus, has raised important questions about the challenges facing the public health system in South Africa,
Health IQ Consulting does quality management, clinical risk and lean methodology training programmes and consulting services in the health sector
Kubheka writes: "The minister of health, Dr Aaron Motsoaledi, held a press conference providing an update on the outcome of their root-cause-analysis related to the recent Klebsiella outbreak, which is a patient safety incident. He cited overcrowding and poor hospital design as some of the contributing factors in the outbreak. According to the minister, most Gauteng hospitals are experiencing overcrowding. This is seen as a function of mismatch between service demand and supply, and inefficient patient flow through hospital beds.
"South African population grew by 37% between 1996 and 2016. Gauteng is the smallest province geographically but the most populated in the country accounting for 24.1% as per South Africa (Stats SA) the 2016 Community Survey Report.
"Critically, the population estimate for the period 2016 to 2021 cites that Gauteng and Western Cape would have experienced the largest inflow of migrants of about 1 048 440 and 311 004 respectively. The acknowledgement that migration to these provinces is both internal and from other countries is important.
"There is no doubt that these provinces will face a higher demand for health, education, and social services. Compounding this challenge is the citation by Stats SA that the same provinces are expected to have the highest life expectancy by 2021. Life expectancy for women is expected to be 63.9 years (Gauteng) and 71.8 years (Western Cape) in year 2021. It would have improved by 17.9% and 12.4% respectively, between 2001 and 2021. This improvement in life expectancy will increase the demand for hospital beds, by volumes and complexity, because older people tend to have more co-morbid conditions facilitating longer hospital stays compared with younger people.
"According to the Gauteng Health Department's submission to the market enquiry in 2016, there is mal-distribution of beds between the public and private sector in the province. At that time, bed capacity was approximated to be 50:50 split in a province with 25% of its population covered by medical schemes.
"This skewed bed distribution is a proxy for inequitable access to in-hospital care, inequitable distribution of health resources, varying patient experience, and longer waiting times to name a few. According to the World Health Organisation, there is no global norm for the density of hospital beds in relation to total population and hospital beds are used to indicate the availability of in-patient services.
"Index Mundi states that Ethiopia has the highest number of beds per 1000 people in Africa followed by Libya, South Africa, and then Namibia. The countries' respective neonatal deaths per 1000 live births are; Libya (11), South Africa (31), Namibia (35) and lastly Ethiopia (50). Health system, economic and socio-political factors play a significant role in public health and these vary based on the context of the specific country.
"Such statistics ought not to be taken at face value but require further interrogation. Interestingly, Ethiopia has more hospital beds but has a higher neonatal death rate among these four countries. South Africa takes third place for the number of beds per 1,000 people in Brics countries: Russia (9.7), China (3.8), South Africa (2.8), Brazil (2.8) and lastly India (0.7). According to The Global Competitiveness Report (2017-2018), China has the highest life expectancy among Brics countries, followed by Brazil, Russia, India and then South Africa.
"In a nutshell, the number of beds indicates access to care but it does not necessarily translate into good clinical outcomes nor better health status of the country's citizens.
"Overcrowding is characterised by high nurse-to-patient ratio, lower bed capacity, shortage of supplies, and an increase in medical errors. The operational impact of overcrowding ranges from less time spent per patient, emergency department overcrowding, delayed care, increased interruptions, low staff morale, and health worker burnout. This increases the risk of longer hospital stays, patient safety incidents and, consequently increasing the department's medico-legal exposure.
"The minister also stated that the province required about six new hospitals to address the overcrowding problem. He did not address the role of primary healthcare services, expansion of the existing hospitals, and the exploration of new health care delivery models, which may alleviate the demand for acute hospital services. The admission of overcrowding challenges and it being a contributing factor to the Klebsiella outbreak is one step in the right direction.
"Gauteng's population has been increasing steadily over years thus increasing demand for various state provided services. It is unclear whether the national and provincial departments use mathematical predictive models for hospital bed demand management, capacity planning, and resource scheduling.
"Are budget allocations, service packaging, and resource planning informed by acute bed demand forecasting? What plans do we have to address the department's capacity to deliver safe care, reduce medico-legal risk management, improve staff retention, and fill critical vacant positions?
"Increasing bed numbers will be a futile intervention if not coupled with interventions to increase training output of different categories of health professionals, strengthening of primary health services, exploitation of opportunities presented by technology and innovation, improved infrastructure planning and rollout, strengthening supply chain processes related to procurement and timely delivery of medication and related supplies and lastly, exploration of different care models that are context responsive.
"The ANC's 54th National Conference in Nasrec already resolved that the party must pay special attention to the four major issues that bedevil the public health system, namely human resources, procurement and supply chain systems, financial management and infrastructure maintenance. It also made pronouncement of the adoption of accelerated infrastructure planning, delivery, maintenance, and revitalisation.
"These interventions will require a special kind of leadership and management cohort that will not just manage health services but will also adopt a transformative strategic approach to challenges faced by the health system.
"Different skills set and creation of new functions will strengthen the department's capacity to meet current and future demands and this is critical for successful National Health Insurance implementation.
"Therefore, the department needs to invest in developing or improving its predictive capabilities that are aligned to predicted population and demographic changes, enhance eHealth optimisation, process engineering, strengthen facility design and, risk and quality management to name a few. Exceptional financial management capabilities will also be key in managing the current challenges and implementing the relevant interventions.
"The province and the country cannot afford to overlook the impact of 'unfunded' migrant patients on the public health system – hence the need for inter-sectorial and intergovernmental political interventions to address this ethical and political conundrum.
There is a need for wider debates on the role and influence of politics on public health matters and the need to involve philosophers like ethicists and political scientists, to engage deeply on challenges facing our health system.
"It is also important to note that while there is a strong will from the ANC as a ruling party to address these challenges it is now becoming urgent that these translate to clear and measurable strategic goals and results."
[link url="https://city-press.news24.com/Voices/clear-goals-are-needed-to-address-overcrowding-in-gauteng-hospitals-20180928"]City Press report[/link]